Wireframe 3: Phoenix Point, modders going pro, and more
We said we'd be back with more, so here we are back with more: issue 3 of Wireframe, the magazine that lifts the lid on video games.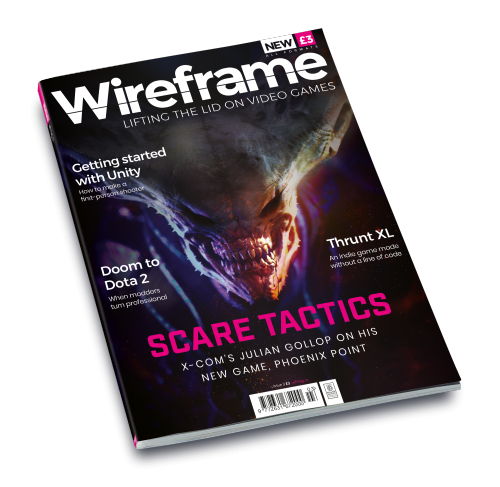 From the ashes
Our third issue sees the now-established mix of great features, guides, reviews, and plenty more beyond that. Headlining it all is our sit-down chat with Julian Gollop about his upcoming strategy title Phoenix Point, with the X-Com creator waxing lyrical about Rebelstar, Chaos, and the secret of great AI.
We also take a look at the careers of amateurs-turned-pros, checking out the modders who went legit and getting input from those who've made the jump from doing it for fun, to doing it for fun and money.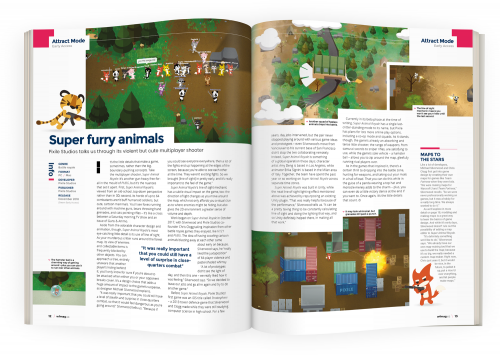 And it doesn't stop there
We're investigating Thrunt XL, the indie game made without typing a single line of code; Terry Cavanaugh tells us about his unconventional new rogue-like Dicey Dungeons; and veteran game developer Howard Scott Warshaw looks back on the making of his Atari 2600 classic, Yars' Revenge.
Plus:
Make your own first-person shooter in Unity with our step-by-step guide
The fur flies in the forthcoming multiplayer shooter, Super Animal Royale
How parallax scrolling gives 2D games the illusion of depth
The platformer from El Salvador that survived an attack of the clones
All this, and a variety of news, previews, and reviews covering everything from triple-A releases to dinky, loveable indie games.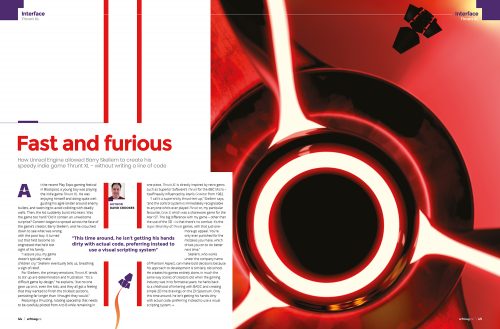 Buy Wireframe issue 3
Print copies of Wireframe are available now in WHSmith, Tesco, and all good independent UK newsagents. Or you can buy Wireframe directly from us — worldwide delivery is available. And if you'd like to own a handy digital version of the magazine, you have the option to also download a free PDF.
Subscription options!
Whether you want to sample six print issues for a bargain price, subscribe for a full year, or get a regular digital edition sent directly to your device, we have some superb deals for you to choose from! To find out how you can save up to 49% on Wireframe, head to wfmag.cc/subscribe.
Or you can get the digital edition directly to your smart device via our Android and iOS apps.
See you in a fortnight!