Wireframe: a new games magazine with a difference
We're pleased to announce Wireframe: a new, £3, twice-monthly magazine that lifts the lid on video games.
Raspberry Pi is all about making computing accessible to everyone, and in Wireframe, we'll show you how programming, art, music, and design come together to make the video games you love to play — and how you can use these elements to create games yourself.
Read on to find out how you can get a FREE physical copy of the first issue!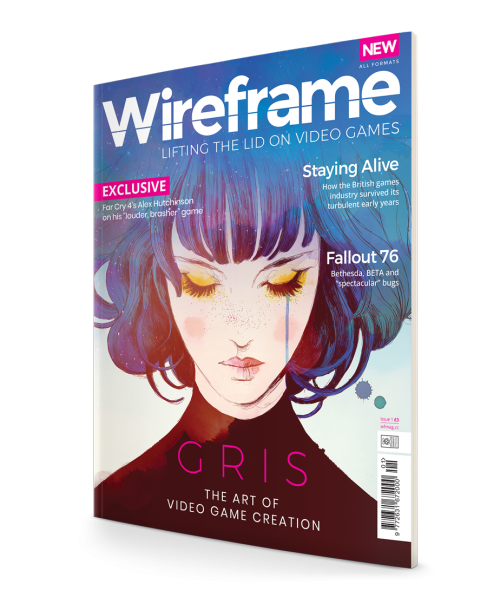 Wireframe magazine — launching on 8 November
Cutting through the hype, Wireframe will have a more indie-focused, left-field angle than traditional games magazines. As well as news, reviews, and previews, we'll have in-depth features that uncover the stories behind your favourite games, showing you how video games are made, and who makes them.
On top of all that, we'll also help you discover how you can make games of your own. Our dedicated Toolbox section will be packed with detailed guides and tips to help you with your own game development projects.
Early-access offer: get a free copy of issue 1
Because we're so excited about our new magazine, we're offering you a free copy of Wireframe's first issue! Simply sign up on our website before the 8 November (or while stocks last) to get yours.
Each early-access edition of Wireframe will contain a rather tempting discount subscription offer, and will arrive around the time of launch (overseas deliveries may take longer, and may incur a small postage charge). Don't hang around! Stocks are limited and once they're gone, they're gone.
Free digital edition
We want everyone to enjoy Wireframe and learn more about their favourite hobby, so you'll be able to download a digital version of all issues of Wireframe for free. Get all the features, guides, and lively opinions of our first-ever paper-and-ink edition as a handy PDF from our website from 8 November.
Wireframe in the wild
You'll find the print edition of Wireframe in select UK newsagents from 8 November, priced at just £3. Subscribers will save money on the cover price, with an introductory offer of 12 weeks for just £12 launching at the same time as the magazine. For more information, and terms and conditions, transport yourself to the Wireframe website at wfmag.cc!