Wireframe 2: The Blackout Club, Battlefield V anxiety, and more
Momentum firmly established, we're back with our brilliant second issue of Wireframe — the magazine that lifts the lid on video games.
And yes, we are continuing to write 'video games' as two words.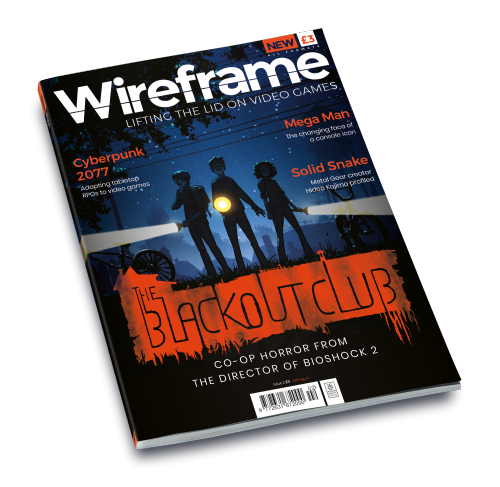 Blacking out
In our sophomore edition, you'll discover all manner of great features, guides, reviews, and everything else you could wish for. In an exclusive interview, BioShock 2 director Jordan Thomas talks about The Blackout Club, his new co-operative horror game – which also features on our fantastic front cover! With inspiration coming from the likes of Stranger Things, you just know The Blackout Club is going to be something special.
We also hear from Battlefield V's Creative Director Lars Gustavsson in a candid discussion about his own personal excitement — and apprehension — surrounding the launch of DICE's latest in its nearly 20-year-old series.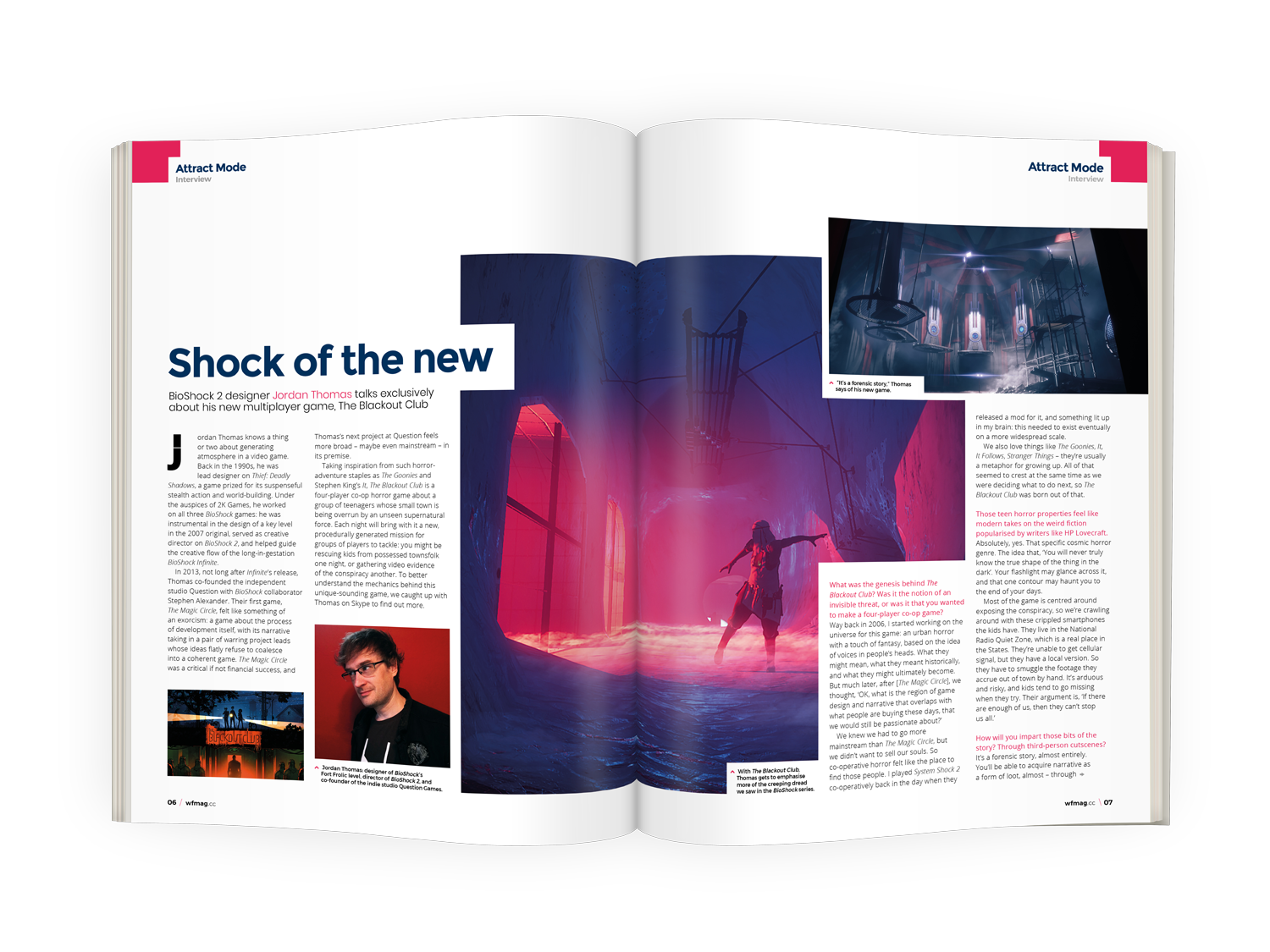 And a lot more
Is that all? Of course not. Thomas Was Alone and Subsurface Circular creator Mike Bithell shares his personal perspective on the ever-changing shape of video games.
Issue 2 also takes an extended look at an RPG's journey from tabletop to screen: it's not easy to bring the likes of Cyberpunk 2020 to the world of video games, and CD Projekt Red, Chris Avellone, and others tell us just why that is.
We're just spoiling you now, but there's plenty more besides, such as:
The maths behind matchmaking and video game economics
The changing face of Mega Man, an enduring 8-bit icon
An indie game's path from Japanese restaurant to Nintendo eShop
The simple yet effective AI behind Galaxian's angry aliens
All of this is joined by news, previews, and reviews of everything gaming has to offer.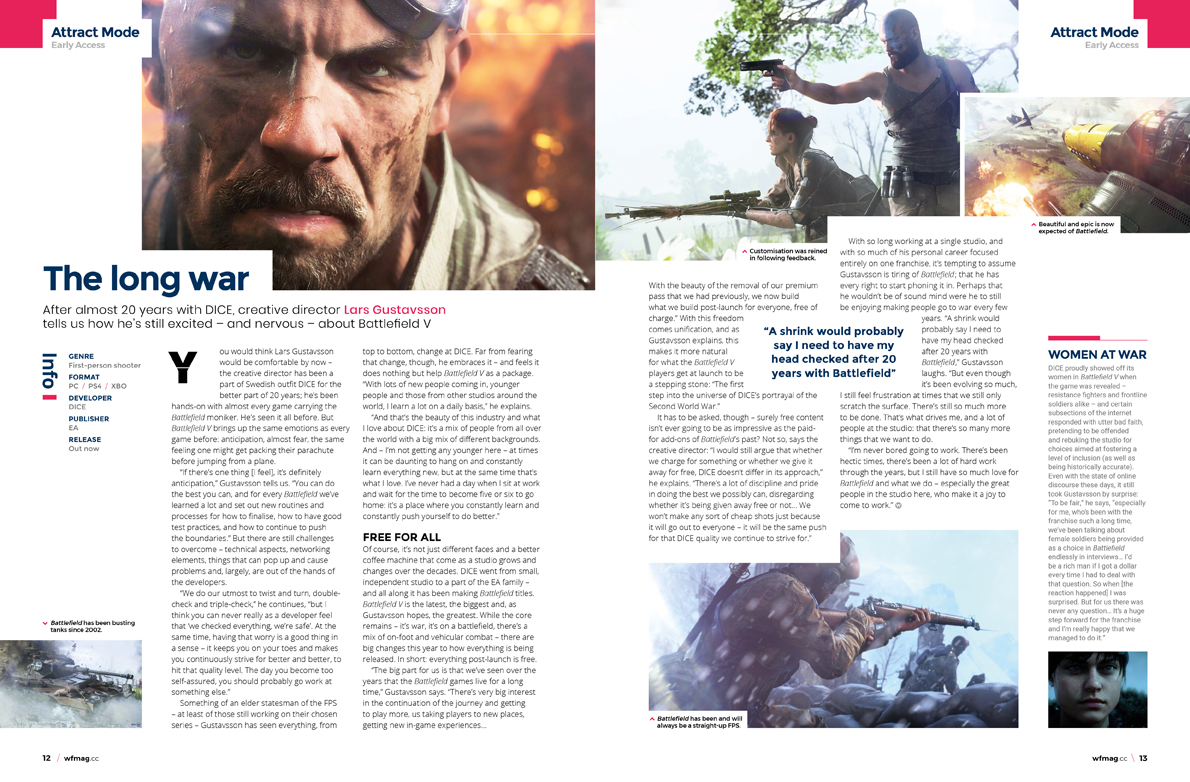 Buy Wireframe issue 2
Physical copies of Wireframe are available now in WHSmith, Tesco, and all good independent UK newsagents. Of course, we don't like to limit your choices, so you're able to buy direct from us, with worldwide delivery available.
There's also the option to download issue 2 a free PDF if you'd like a handy digital version.
Subscription options!
Fancy putting your feet up and letting Wireframe come directly to you? In that case, you should take a look at our subscription options: pick up a sample six issues for a bargain price, subscribe for a full year, or get the digital edition directly to your smart device via our Android and iOS apps. To find out how to save up to 49% on Wireframe's print edition, head to wfmag.cc/subscribe.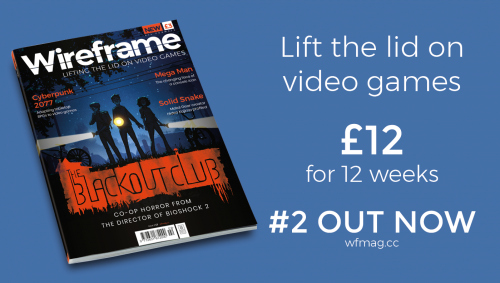 See you again in two weeks!
A wild HackSpace magazine appeared
HackSpace magazine issue 13 is also out today, and it's pretty sweet. Check it out here!