Four new products: IQaudio is now Raspberry Pi
We're delighted to round off 2020 by welcoming four of the most popular IQaudio products to the Raspberry Pi fold. DAC+, DAC Pro, DigiAMP+, and Codec Zero will all be available to buy via our network of Raspberry Pi Approved Resellers.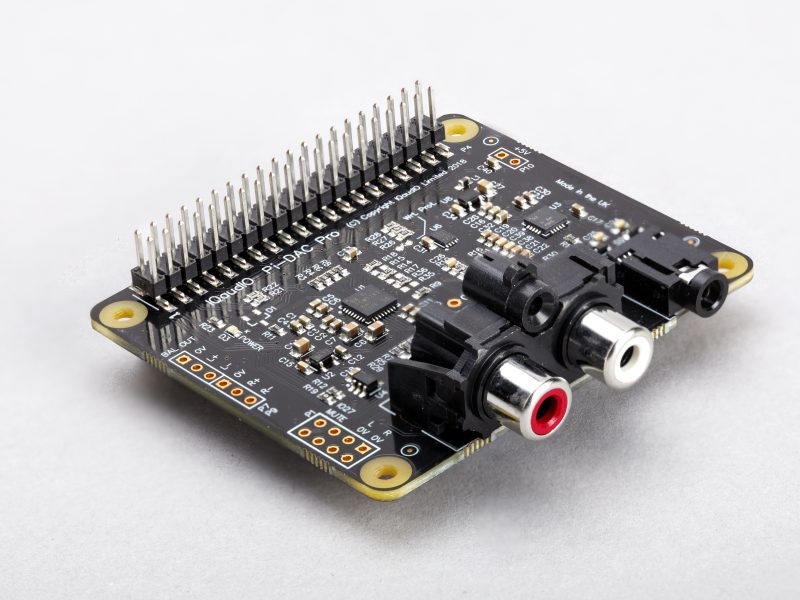 We've had a busy 2020 here at Raspberry Pi. From the High Quality Camera to 8GB Raspberry Pi 4 to Compute Module 4 and Raspberry Pi 400, this year's products have been under development for several years, and bringing them to market required us to build new capabilities in the engineering team. Building capabilities, rather than money or engineer time, is the real rate-limiting step for introducing new Raspberry Pi products.
One market we've never explored is hi-fi audio; this is a world unto itself, with a very demanding customer base, and we've never felt we had the capabilities needed to offer something distinctive. Over time, third parties have stepped in with a variety of audio I/O devices, amplifiers, and other accessories.
IQaudio
Founded by Gordon and Sharon Garrity together with Andrew Rankin in 2015, IQaudio was one of the first companies to recognise the potential of Raspberry Pi as a platform for hi-fi audio. IQaudio products are widely used by hobbyists and businesses (in-store audio streaming being a particularly popular use case). So when the opportunity arose to acquire IQaudio's brand and product line late last year, we jumped at it.
Today we're relaunching four of the most popular IQaudio products, at new affordable price points, via our network of Raspberry Pi Approved Resellers.
IQaudio DAC+
Priced at just $20, DAC+ is our lowest-cost audio output HAT, supporting 24‑bit 192kHz high-resolution digital audio. It uses a Texas Instruments PCM5122 DAC to deliver stereo analogue audio to a pair of phono connectors, and also provides a dedicated headphone amplifier.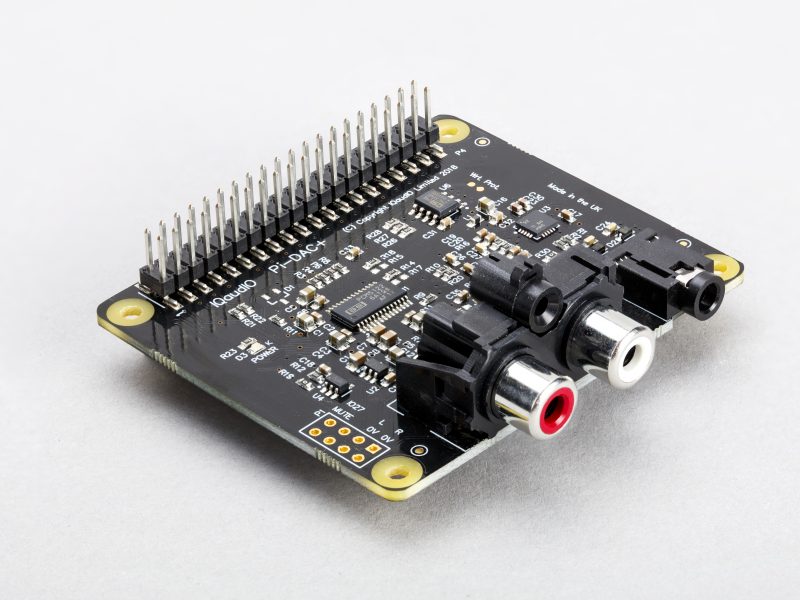 IQaudio DAC Pro
Priced at $25, DAC Pro is our highest-fidelity audio output HAT. It supports the same audio input formats and output connectors as DAC+, but uses a Texas Instruments PCM5242 DAC, providing an even higher signal-to-noise ratio.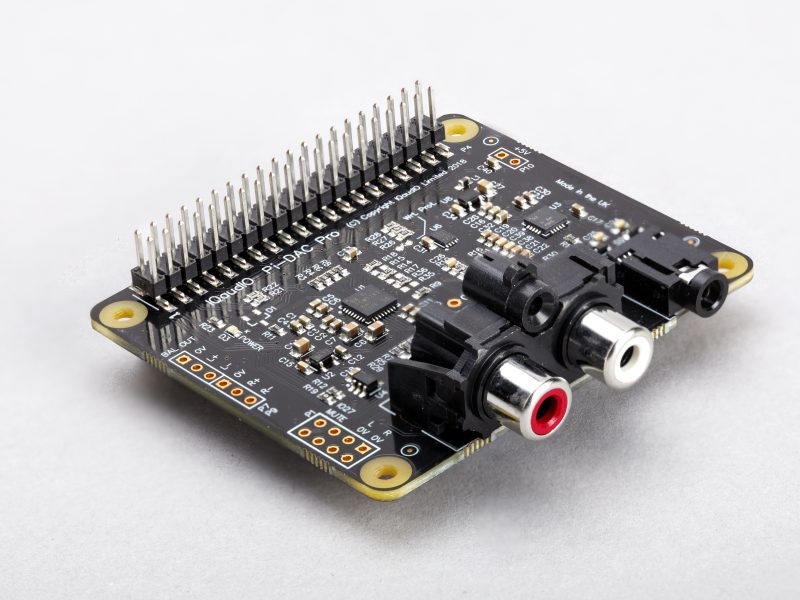 In combination with an optional daughter board (due for relaunch in the first quarter of 2021), DAC Pro can support balanced output from a pair of XLR connectors.
IQaudio DigiAMP+
Where DAC+ and DAC Pro are designed to be used with an external amplifier, DigiAMP+ integrates a Texas Instruments TAS5756M digital-input amplifier directly onto the HAT, allowing you to drive a pair of passive speakers at up to 35W per channel. Combined with a Raspberry Pi board, it's a complete hi-fi that's the size of a deck of cards.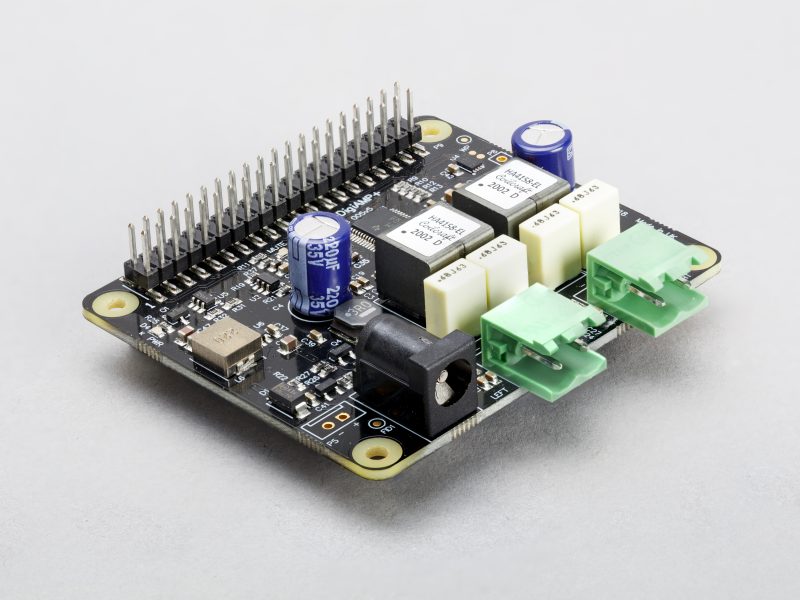 DigiAMP+ is priced at $30, and requires an external 12-21V 3A DC power supply, sold separately. XP Power's VEC65US19, available here and here, is a suitable supply.
IQaudio Codec Zero
Codec Zero is a $20 audio I/O HAT, designed to fit within the Raspberry Pi Zero footprint. It is built around a Dialog Semiconductor DA7212 codec and supports a range of input and output devices, from the built-in MEMS microphone to external mono electret microphones and 1.2W, 8 ohm mono speakers.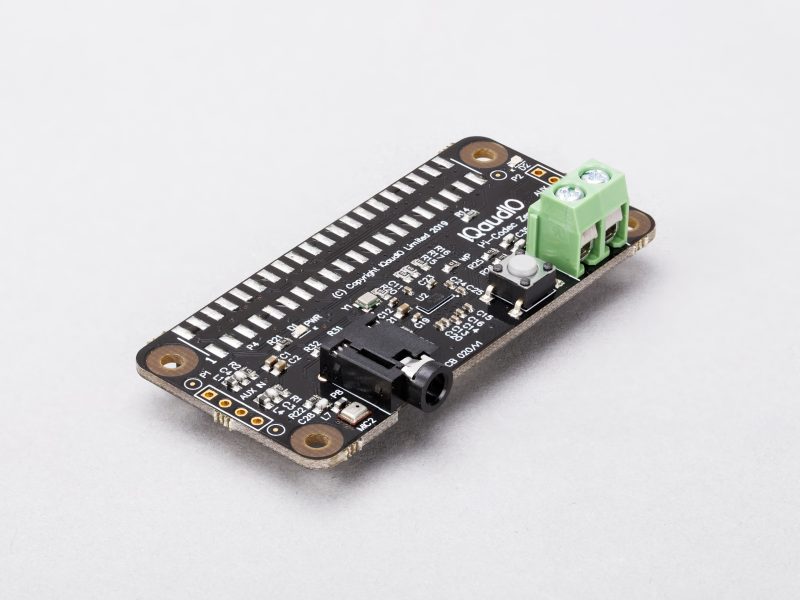 Unlike the other three products, which are in stock with our Approved Resellers now, Codec Zero will ship early in the New Year.
So there you have it. Four (nearly) new Raspberry Pi accessories, just in time for Christmas – hop over and buy yours now. This is the first time we've brought third-party products into our line-up like this; we'd like to thank the team at IQaudio for their help in making the transition.