Turtle, the earthbound crowdfunded rover
With ten days to go until the end of their crowdfunding campaign, the team behind the Turtle Rover are waiting eagerly for their project to become a reality for earthbound explorers across the globe.
Turtle Rover
Turtle is the product of the Mars Rover prototype engineers at Wroclaw University of Technology, Poland. Their waterproof land rover can be controlled via your tablet or smartphone, and allows you to explore hidden worlds too small or dangerous for humans. The team says this about their project:
NASA and ESA plan to send another rover to Mars in 2020. SpaceX wants to send one million people to Mars in the next 100 years. However, before anyone sends a rover to another planet, we designed Turtle — a robot to remind you about how beautiful the Earth is.
With a Raspberry Pi at its core, Turtle is an open-source, modular device to which you can attach new, interesting features such as extra cameras, lights, and a DSLR adapter. Depending on the level at which you back the Kickstarter, you might also receive a robotic arm as a reward for your support.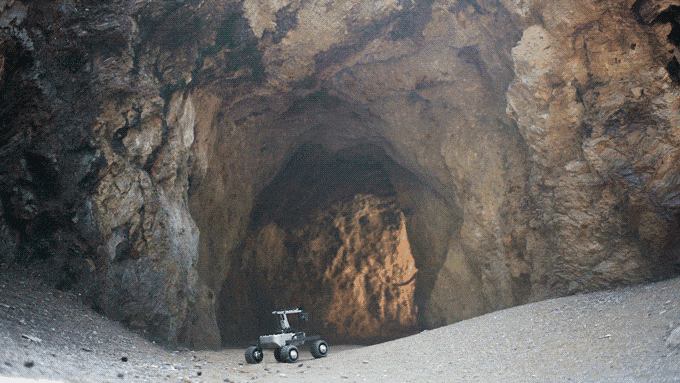 The Turtle can capture photos and video, and even live-stream video to your device. Moreover, its emergency stop button offers peace of mind whenever your explorations takes your Turtle to cliff edges or other unsafe locations.
Constructed of aerospace-grade aluminium, plastics, and stainless steel, its robust form, watertight and dust-proof body, and 4-hour battery life make the Turtle a great tool for education and development, as well as a wonderful addition to recreational activities such as Airsoft.
Back the Turtle
If you want to join in the Turtle Rover revolution, you have ten days left to back the team on Kickstarter. Pledge €1497 for an unassembled kit (you'll need your own Raspberry Pi, battery, and servos), or €1549 for a complete rover. The team plan to send your Turtle to you by June 2018 — so get ready to explore!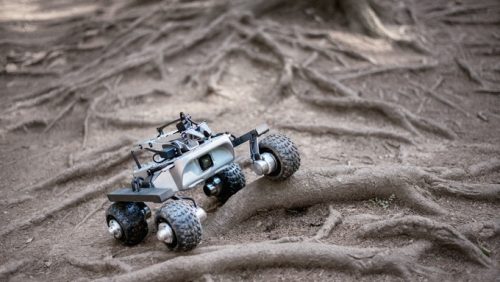 For more information on the build, including all crowdfunding rewards, check out their Kickstarter page. And if you'd like to follow their journey, be sure to follow them on Twitter.
Your Projects
Are you running a Raspberry Pi-based crowdfunding campaign? Or maybe you've got your idea, and you're soon going to unleash it on the world? Whatever your plans, we'd love to see what you're up to, so make sure to let us know via our social media channels or an email to comms@raspberrypi.org.