Build your own first-person shooter in Unity
Raspberry Pi Press is back with a new publication: this time, it's Wireframe's time to shine, with Build Your Own First-Person Shooter in Unity.
Could you build a video game?
We've all had that moment of asking ourselves, "I wonder if I could do this?" when playing a video game. Whether as a child racing friends in Mario Kart, or in more recent years with vast open-world masterpieces, if you like games, you've probably thought about designing and building your own.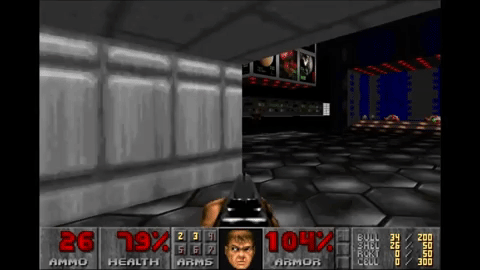 So, why don't you?
With the latest publication from Wireframe and Raspberry Pi Press, you can learn how to use Unity, free software available to download online, to create your very own first-person shooter. You could build something reminiscent of DOOM, Wolfenstein, and all the other games you tried to convince your parents you were old enough to play when you really weren't (who knew blurry, pixelated blood could be so terrifying?).
Build Your Own First-Person Shooter in Unity
Build Your Own First-Person Shooter in Unity leads you step-by-step through the process of making the game Zombie Panic – a frenetic battle for survival inside a castle heaving with the undead.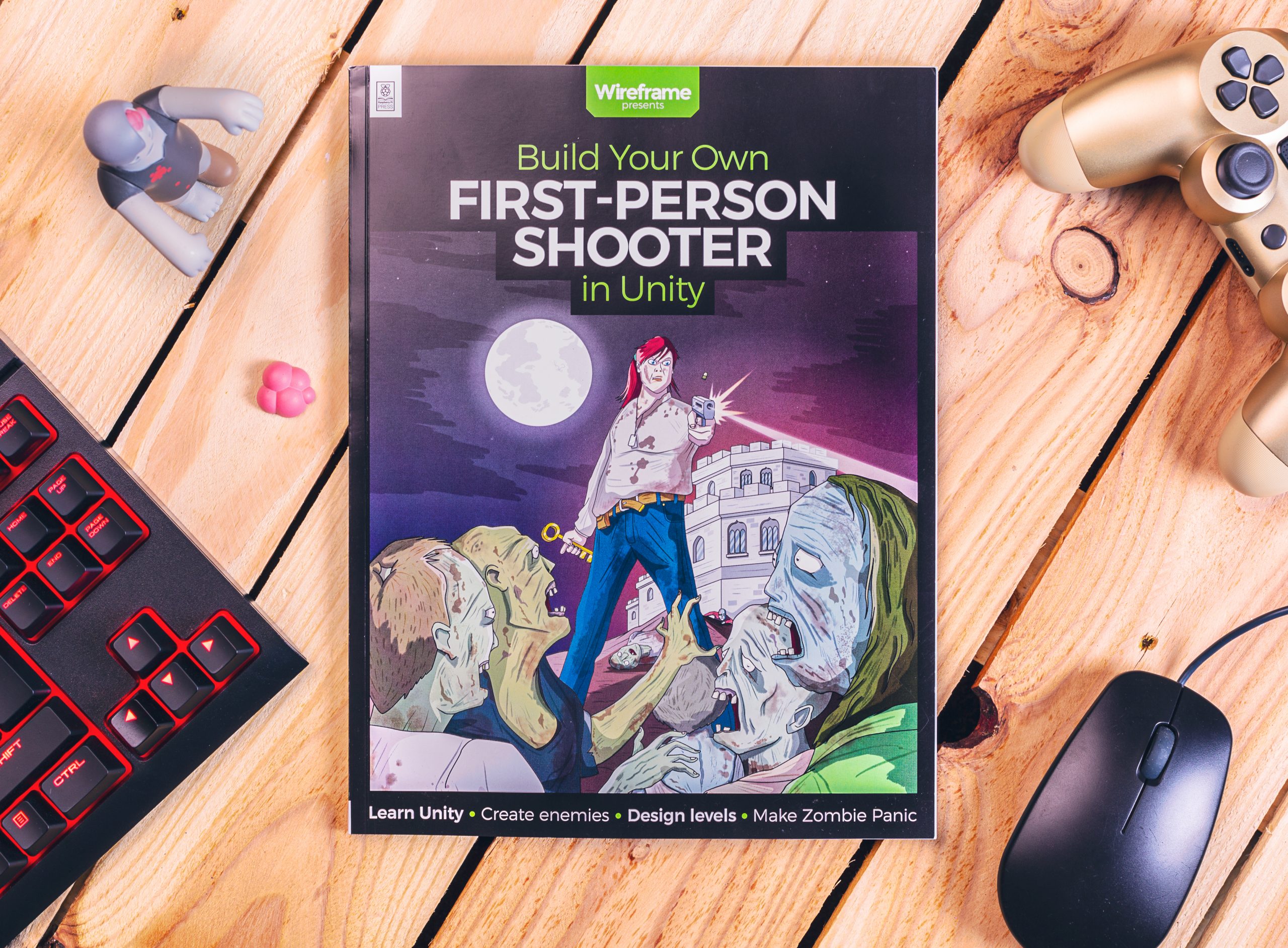 You'll learn how to set up and use all the free software you'll need, make enemies that follow and attack the player, create and texture 3D character models, and design levels with locked doors and keys.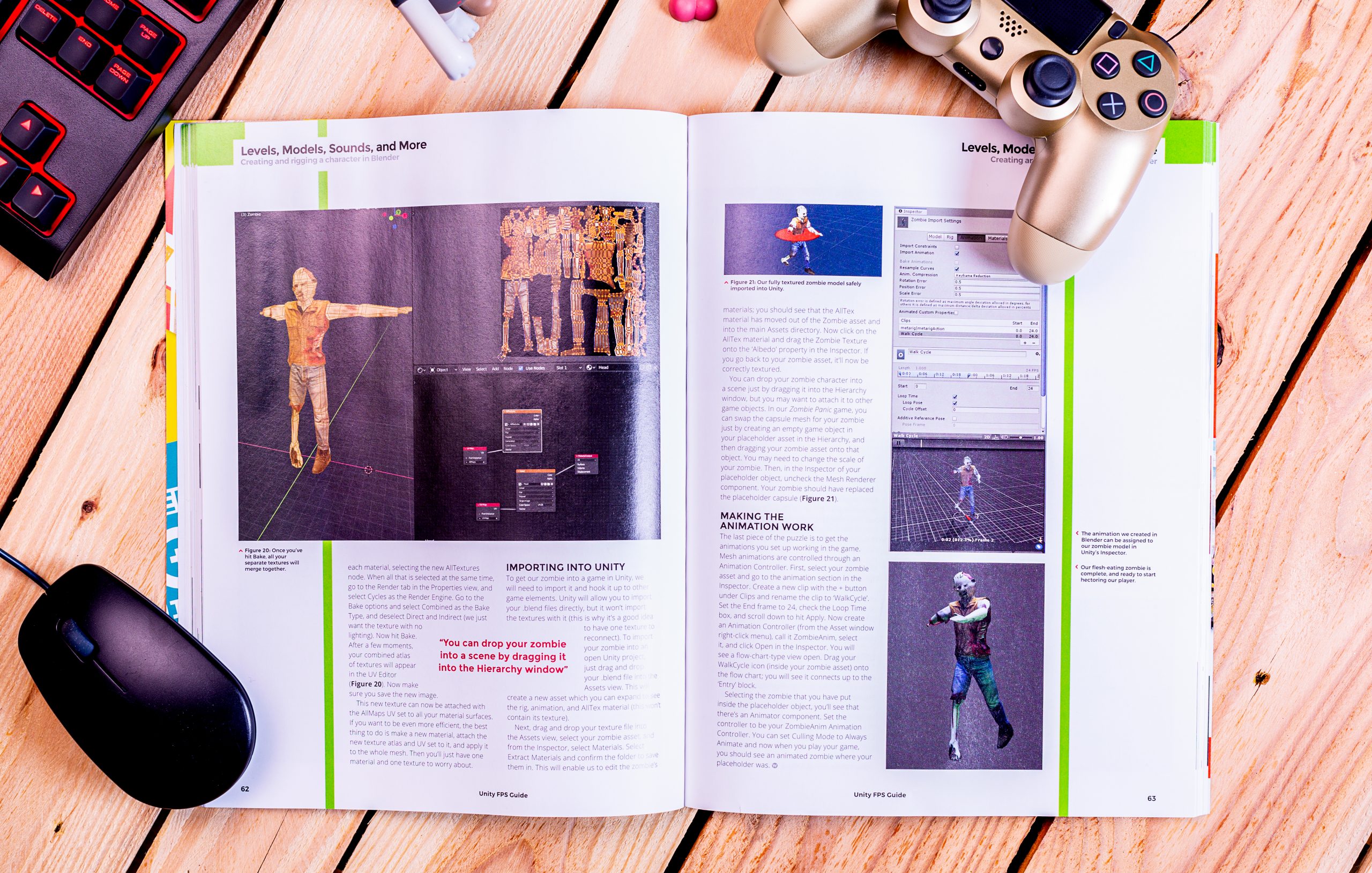 You'll also get tips and advice from experts, allowing you to progress your game making beyond the tutorials in the book.
Get your copy now!
Build Your Own First-Person Shooter in Unity is available now from the Raspberry Pi Press online store with free worldwide shipping, from the Raspberry Pi Store in Cambridge, and as a free download from the Wireframe website.
Wait, a free download?
Yup, you read correctly. Build Your Own First-Person Shooter in Unity can be downloaded for free as a PDF from the Wireframe website. We release free PDF versions of our books and magazines on the day they're published; it means as many people as possible can get their hands on high-quality, up-to-date information about computing, programming and making.
However, when you buy our publications, you help us produce more great content, and you support the work of the Raspberry Pi Foundation to bring computing and digital making to people all over the world. We offer a variety of subscription options, including some terrific free gifts. And we make sure our publications are printed to feel good in your hands and look good on your bookshelf.
So, buy Build Your Own First-Person Shooter in Unity if you can – thank you, you're amazing! And if not, grab the free PDF. Whichever you choose, we hope you make an awesome game. Don't forget to share it with us on our social media channels.