YouTube and Google Photos add-ons for your magic mirror
Bring YouTube videos, Google Photos, and more to your magic mirror, with third-party modules and the MagicMirror² open-source software platform.
Magic mirror
Mention Raspberry Pi to the uninitiated, and they'll probably ask if it's "that green thing people use for game emulation and smart mirrors?". The popularity of magic mirrors has grown massively over the past few years, thanks to how easy it's become to find cheap displays and great online tutorials.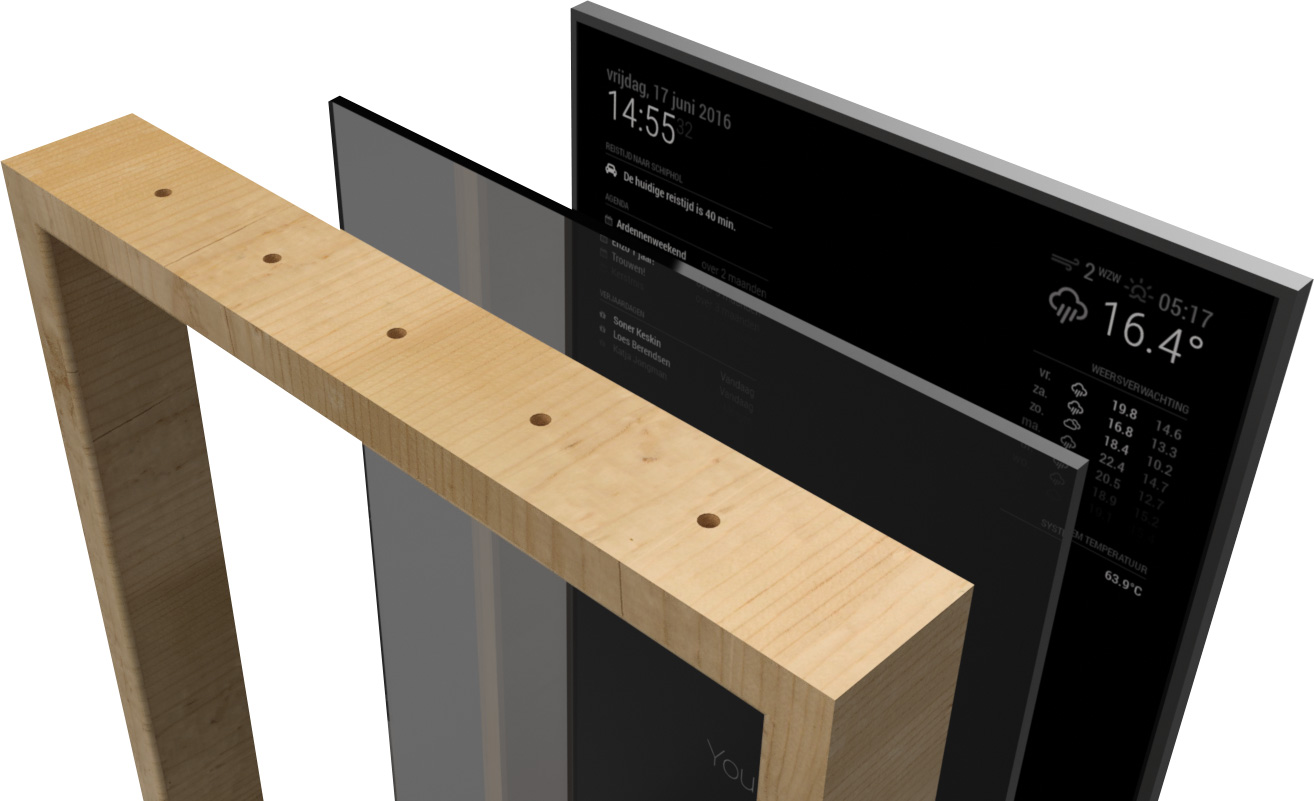 While big-brand smart mirrors cost upwards of a bajillion dollars, a homemade magic mirror costs pennies in comparison. The basic homemade model consists of a screen (usually an old computer monitor or flatscreen TV), a piece of two-way mirrored acrylic or glass, a frame, and a Raspberry Pi. Once it's set up, you have yourself both a mirror and a notification board complete with calendar events, memos, and more.
The software most people use for setting up their magic mirror is MagicMirror², a free, group-maintained open-source platform created by Michael Teeuw.
And you know what open-source means…
Third-party add-ons!
The modular nature of MagicMirror² lets third-party developers easily bring their own ideas to the platform. As Brian Cotter explains in the video above, he used AgP42's MMM-iFrame-Ping and eouia's MMM-GooglePhotos to integrate YouTube videos and photographs into his magic mirror.
And of course that's not all! Other magic mirror add-ons let you implement 3D gesture detection or display international currency values, Google Fit totals, and more. Find a whole host of such third-party add-ons in this GitHub wiki.
Brian Cotter
Looking for more Raspberry Pi videos from Brian? Check out his Raspberry Pi playlist and be sure, as always, to subscribe to his channel.
We're forever grateful to all the content creators who make videos of their Raspberry Pi projects. If you have your own, be sure to let us know the link in the comments!