HackSpace magazine 12: build your first rocket!
Move over, Elon Musk — there's a new rocket maverick in town: YOU!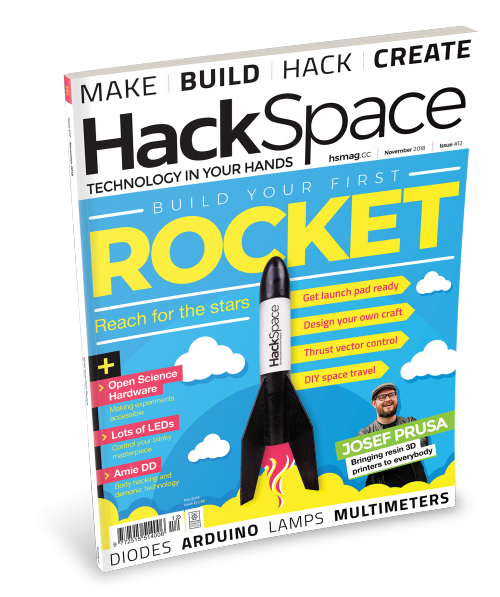 Rockets!
Step inside the UK rocketry scene, build and launch a rocket, design your own one, and discover the open-source rocket programmes around the world! In issue 12, we go behind the scenes at a top-secret launch site in the English Midlands to have a go at our own rocket launch, find the most welcoming bunch of people we've ever met, and learn about centre of gravity, centre of pressure, acceleration, thrust, and a load of other terms that make us feel like NASA scientists.
Meet the Maker: Josef Prusa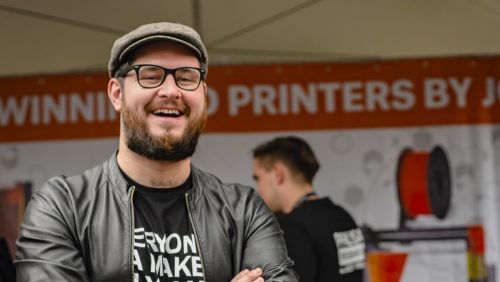 In makerception news, we meet the maker who makes makers, Josef Prusa, aka Mr 3D Printing, and we find out what's next for his open-source hardware empire.
Open Science Hardware
There are more than seven billion people on the planet, and 90-odd percent of them are locked out of the pursuit of science. Fishing, climate change, agriculture: it all needs data, and we're just not collecting as much as we should. Global Open Science Hardware is working to change that by using open, shared tech — read all about it in issue 12!
And there's more…
As always, the new issue is packed with projects: make a way-home machine to let your family know exactly when you'll walk through the front door; build an Alexa-powered wheel of fortune to remove the burden of making your own decisions; and pay homage to Indiana Jones and the chilled monkey brains in Temple of Doom with a capacitive touch haunted monkey skull (no monkeys were harmed in the making of this issue). All that, plus steampunk lighting, LEDs, drills, the world's biggest selfie machine, and more, just for you. So go forth and make something!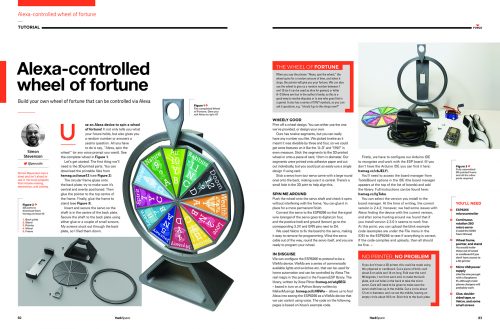 Get your copy of HackSpace magazine
If you like the sound of this month's content, you can find HackSpace magazine in WHSmith, Tesco, Sainsbury's, and independent newsagents in the UK from tomorrow. If you live in the US, check out your local Barnes & Noble, Fry's, or Micro Center next week. We're also shipping to stores in Australia, Hong Kong, Canada, Singapore, Belgium, and Brazil, so be sure to ask your local newsagent whether they'll be getting HackSpace magazine. And if you'd rather try before you buy, you can always download the free PDF now.
Subscribe now
"Subscribe now" may not be subtle as a marketing message, but we really think you should. You'll get the magazine early, plus a lovely physical paper copy, which has a really good battery life.
Oh, and twelve-month print subscribers get an Adafruit Circuit Playground Express loaded with inputs and sensors and ready for your next project. Tempted?