Sustainable clothing with Rapanui and Raspberry Pi
New to the Raspberry Pi Store, Cambridge: T-shirts made using Raspberry Pis in Rapanui's sustainable factory.
Oli Wilkin – our Glorious Retail Guru, to give him his formal title – has been hard at work this year bringing the Raspberry Pi Store, Cambridge, to life. Open since February, the store continues to evolve as it introduces our credit card-sized computer to a high-street audience. Oli and the store team are always talking to customers, exploring new ideas, and making changes. Here's Oli on the latest development: Rapanui clothing, made sustainably with the help of Raspberry Pis.
Rapanui
Brothers Mart and Rob started bespoke clothing company Rapanui in a garden shed on the Isle of Wight, with an initial investment of £200 (about $257 US). Ten years later, Rapanui has grown to a fully fledged factory providing over 100 jobs. Their vision to create a sustainable clothing brand has seen them increase Rapanui's offering from T-shirts to a much wider range of clothing, including jumpers, socks, and jackets. Another reason we like them a lot is that the factory uses over 100 Raspberry Pis with a wide variety of functions.
Rapanui's early early days weres not without their challenges. Mart and Rob found early on that every improvement in sustainability came with a price tag. They realised that they could use technology to help keep costs down without cutting corners:
Along the way, we needed a real low-cost option for us to be able to get computing in and around the place. Someone said,
"Oh, you should check out Raspberry Pi."
"What's that?"
"It's a computer, and costs twenty quid or something, and it's the size of a credit card."
"OK – that can't be true!"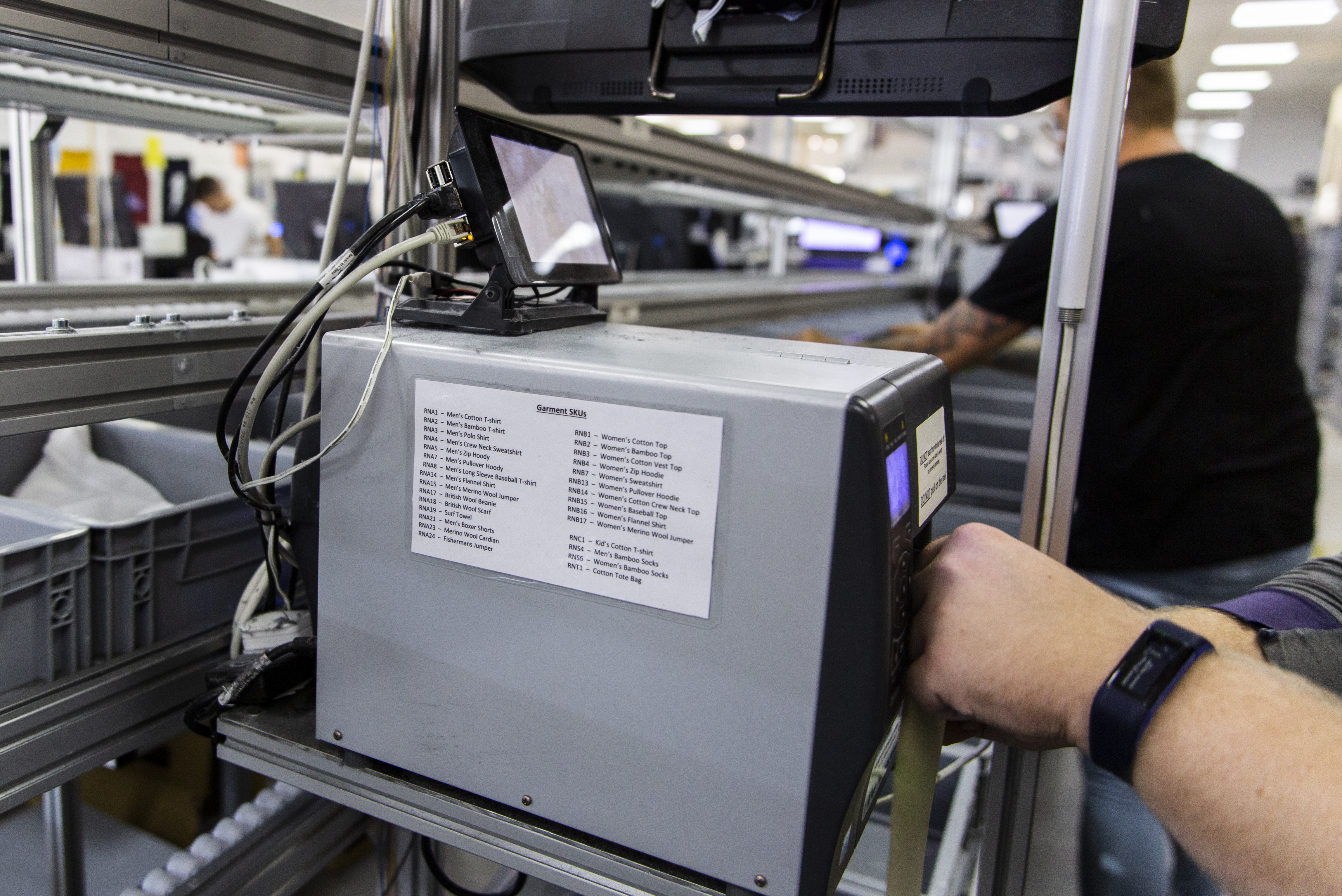 We got one, and it just blew our mind, because there's no limit to what we could do with it.
– Mart
The Raspberry Pis are supporting things like productivity improvements, order tracking, workload prioritisation, and smart lighting. All employees are encouraged to try coding when they start working for Rapanui, and they're empowered to change their workplace to make it smarter and more efficient.
As Mart explains,
In the world today, there's a lot of issues around environment and sustainability, which feel like compromises – you want to do your bit, but it costs more. What this kind of technology allows us to do is make things cost less because you can create these massive efficiencies through technology, and that's what enables you to be able to afford the things that you want to do with sustainability, without having to compromise on price.
Circular economy
All of the organic cotton that Rapanui uses is fully traced from India to the Isle of Wight, where it is turned into amazing quality branded items for their customers. Once a garment has come to the end of its life, a customer can simply scan the QR code on the inside label, and this QR code generates a Freepost address. This allows the customer to send their item back to Rapanui for a webshop credit, thus creating a circular economy.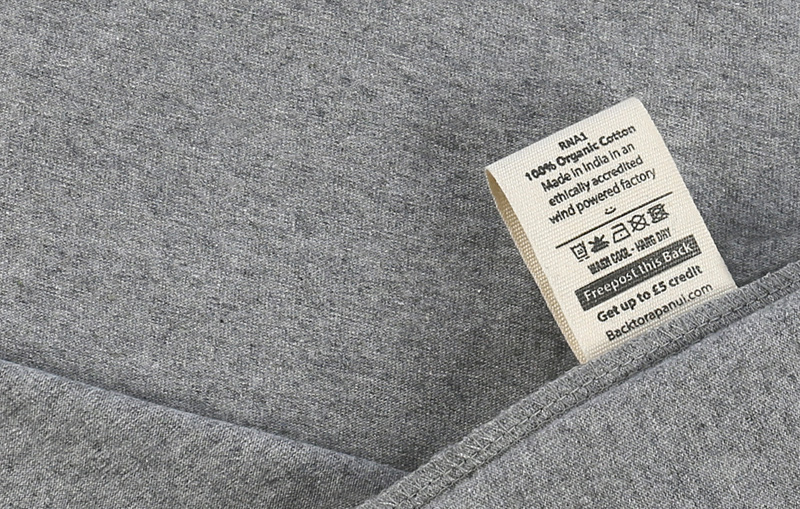 Raspberry Pi + Rapanui
All of this makes us very pleased to be working with Rapanui to print the T-shirts you buy in the Raspberry Pi store.
We have started with our Raspberry Pi 4 T-shirt, and others will follow. Our hope is that all our T-shirts will be fully sustainable and better for you, our customers.