Raspberry Pi Imager update to v1.6
Since Raspberry Pi Imager was released just over a year ago, we've made a number of changes and fixes to help make it more reliable and easier to use.
But you may wonder whether it's changed at all, because it looks almost exactly the same as it did last year. That's not a coincidence — we've deliberately kept it as simple and straightforward as we can.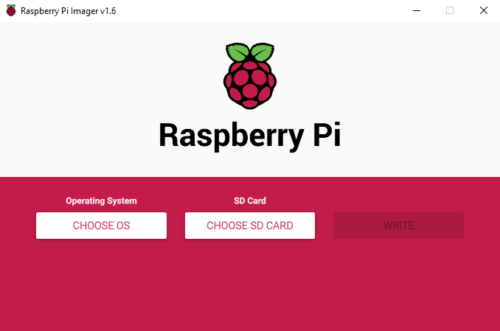 Raspberry Pi Imager
Our mission in designing and developing Imager was to make it as easy to use as possible, with the smallest possible number of clicks. This reduces complexity for the user and reduces the scope for users to make mistakes. However, at the same time, some of our users were asking for more complex functionality. This presented me with a tricky problem: how could we support advanced functionality, while also making it easy to use and hard to get wrong?
After much wrangling in GitHub issues, I finally folded, and decided to introduce an advanced options menu.
For those you adventurous enough to want to play with the advanced options, you need to press the magic key sequence:
'Ctrl-Shift-X'
Using the advanced options menu obviously involves a few extra clicks, but it's actually pretty simple, and it's worth a look if you find you frequently need to make config changes after you flash a new SD card. It allows you to set some common options (for example, if you set the hostname correctly you don't need to have a static IP address), and you can either save these for future images or use them for this session only.
If you'd like to turn off telemetry, that's fine; all it does is send a ping to the Raspberry Pi website that lets us create the statistics pages here. To understand what we send, you can read about it on our GitHub page.
Try Raspberry Pi Imager today
Raspberry Pi Imager is available for Windows, macOS, Ubuntu for x86, and Raspberry Pi OS. Download options are available on our Downloads page, or you can use sudo apt install rpi-imager in a Terminal window to install it on a Raspberry Pi.
Once installed, simply follow the on-screen instructions and you're good to go. Here's a handy video to show just how easy it is to prepare your SD card.