Raspberry Pi dog detector (and dopamine booster)
You can always rely on Ryder's YouTube channel to be full of weird and wonderful makes. This latest offering aims to boost dopamine levels with dog spotting. Looking at dogs makes you happier, right? But you can't spend all day looking out of the window waiting for a dog to pass, right? Well, a Raspberry Pi Camera Module and machine learning can do the dog spotting for you.
What's the setup?
Ryder's Raspberry Pi and camera sit on a tripod pointing out of a window looking over a street. Live video of the street is taken by the camera and fed through a machine learning model. Ryder chose the YOLO v3 object detection model, which can already recognise around 80 different things — from dogs to humans, and even umbrellas.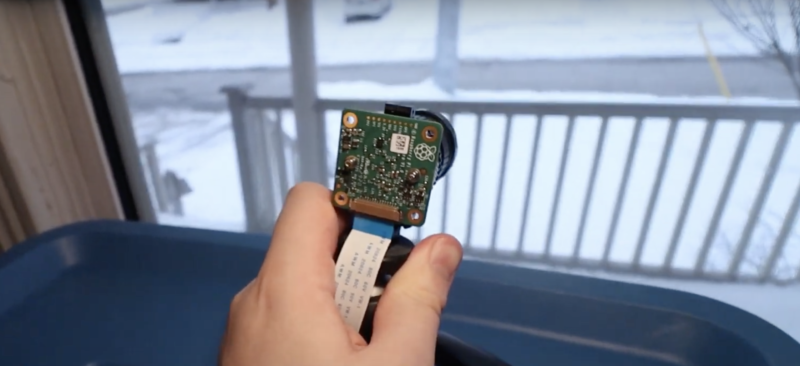 Doggo passing announcements
But how would Ryder know that his Raspberry Pi had detected a dog? They're so sneaky — they work in silence. A megaphone and some text-to-speech software make sure that Ryder is alerted in time to run to the window and see the passing dog. The megaphone announces: "Attention! There is a cute dog outside."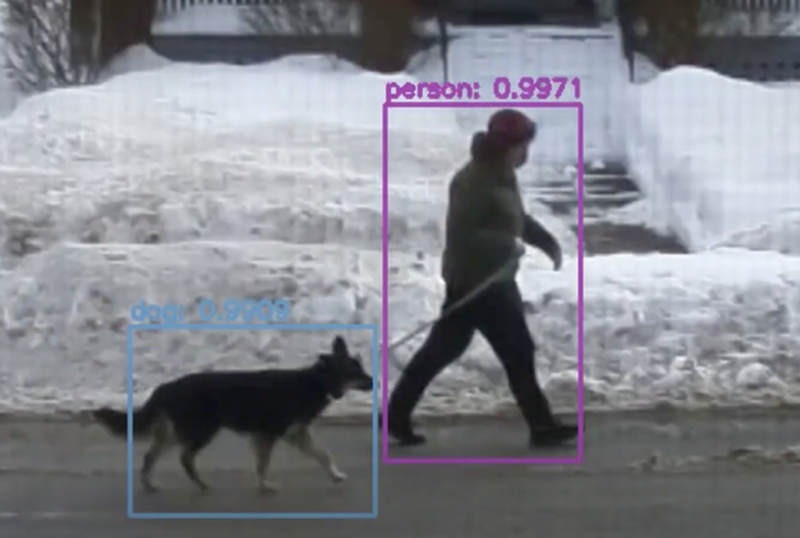 "Hey! Cute dog!"
Ryder wanted to share the love and show his appreciation to the owners of cute dogs, so he added a feature for when he is out of the house. With the megaphone poking out of a window, the Raspberry Pi does its dog-detecting as usual, but instead of alerting Ryder, it announces: "I like your dog" when a canine is walked past.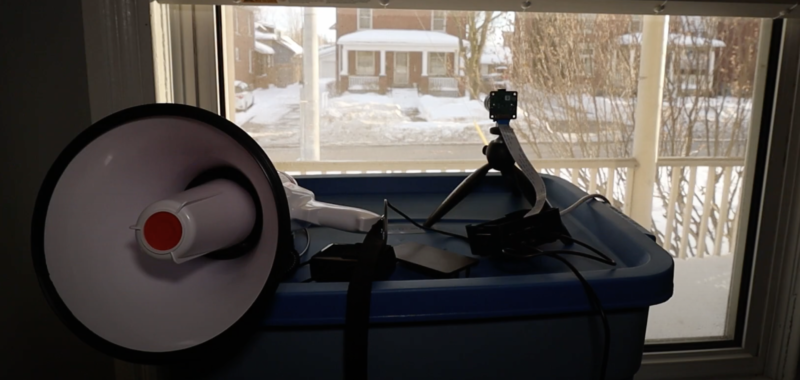 Also, we'd like to learn more about this 'Heather' who apparently once scaled a six-foot fence to pet a dog and for whom Ryder built this. Ryder, spill the story in the comments!