Kay-Berlin Food Computer | The MagPi #104
In the latest issue of The MagPi Magazine, out today, Rob Zwetsloot talks to teacher Chris Regini about the incredible project his students are working on.
When we think of garden automation, we often think of basic measures like checking soil moisture and temperature. The Kay-Berlin Food Computer, named after student creators Noah Kay and Noah Berlin, does a lot more than that. A lot more.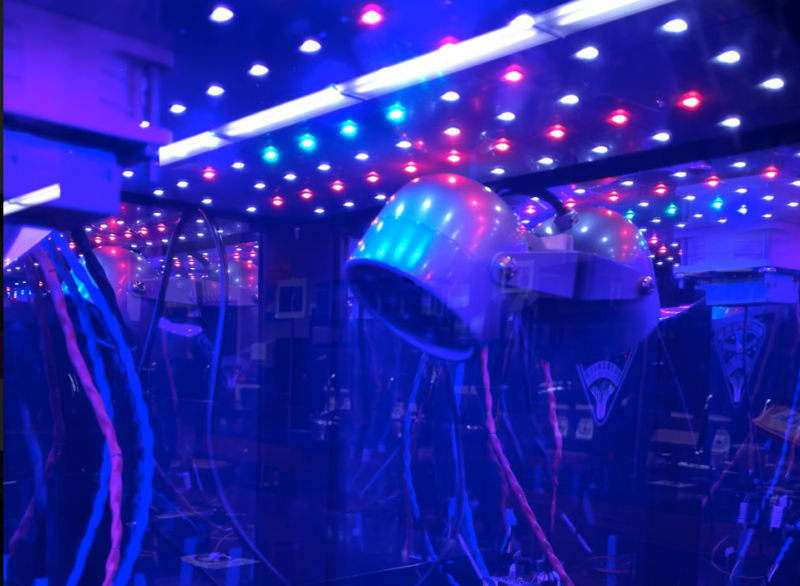 "It is a fully automated growth chamber that can monitor over a dozen atmospheric and root zone variables and post them to an online dashboard for remote viewing," Chris Regini tells us. He's supervising both Noahs in this project. "In addition to collecting data, it is capable of adjusting fan speeds based on air temperature and humidity, dosing hydroponic reservoirs with pH adjustment and nutrient solutions via peristaltic pumps, dosing soil with water based on moisture sensor readings, adjusting light spectra and photoperiods, and capturing real-time and time-lapsed footage using a [Raspberry Pi] Camera Module NoIR in both daylight and night-time growth periods."
Everything can be controlled manually or set to be autonomous. This isn't just keeping your garden looking nice, this is the future of automated farming.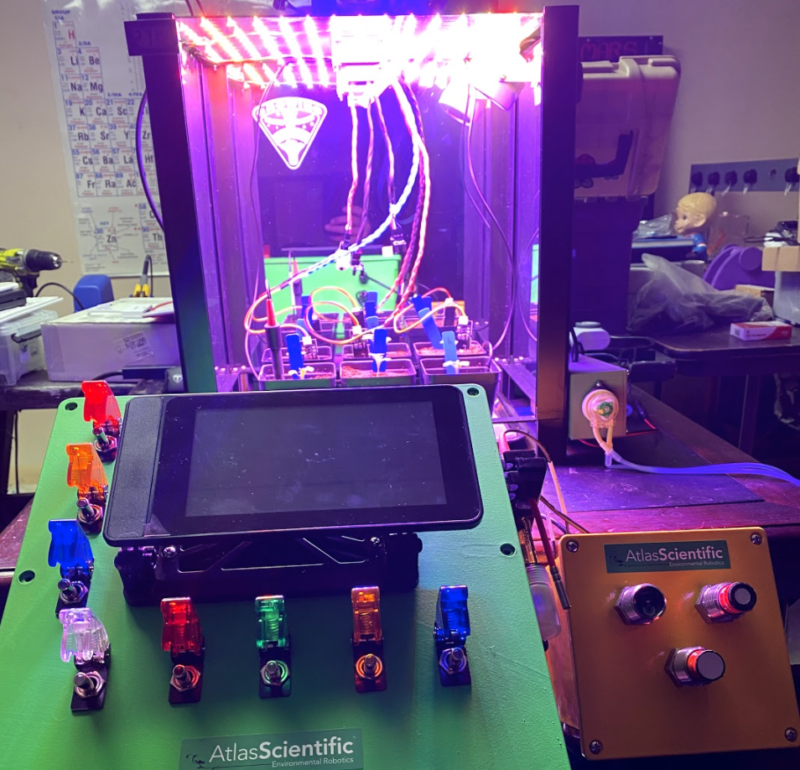 Seeds of knowledge
"The idea originated from the long standing MIT food computer project and lots of open-source collaboration in both the agriculture and Raspberry Pi communities," Chris explains. "We've always had the hopes of creating an automated growing system that could collect long-term data for use in the ISS during space travel or in terrestrial applications where urbanisation or climate concerns required the growth of food indoors."
With students doing a lot of learning from home in the past year, having such a system accessible online for interaction was important for Chris: "Adding a layer that could keep students engaged in this endeavour during remote learning was the catalyst that truly spurred on our progress."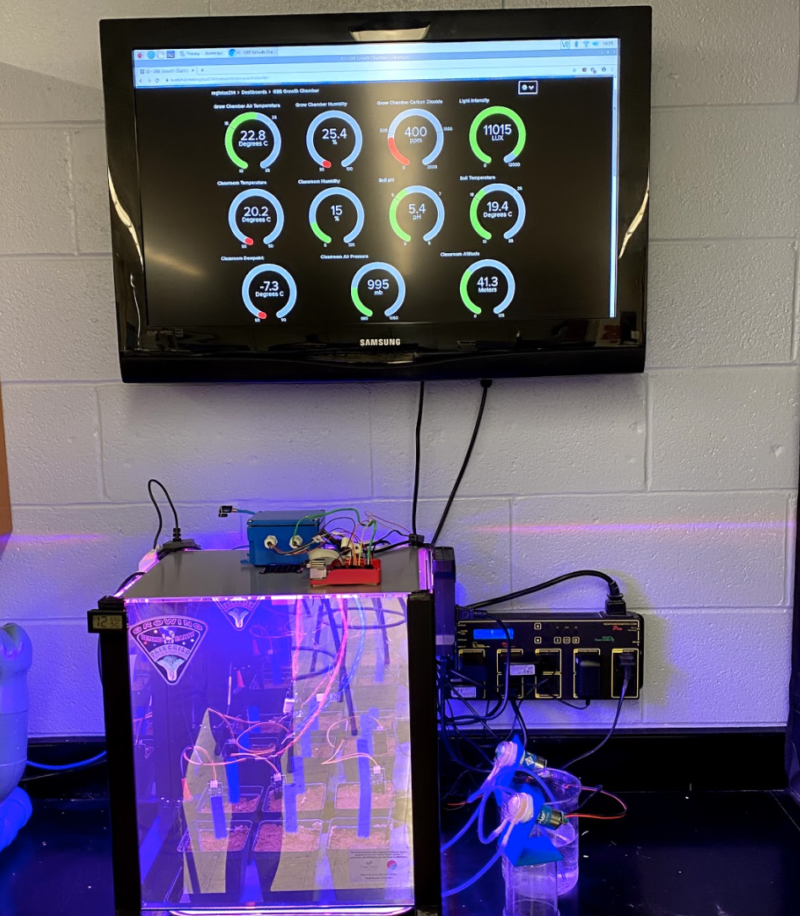 This level of control and web accessibility is perfect for Raspberry Pi, which Chris, his students, and his Code Club have been using for years.
"The fact that we had access to the GPIOs for sensors and actuators as well as the ability to capture photo and video was great for our application," Chris says. "Being able to serve the collected data and images to the web, as well as schedule subroutines via systemd, made it the perfect fit for accessing our project remotely and having it run time-sensitive programs."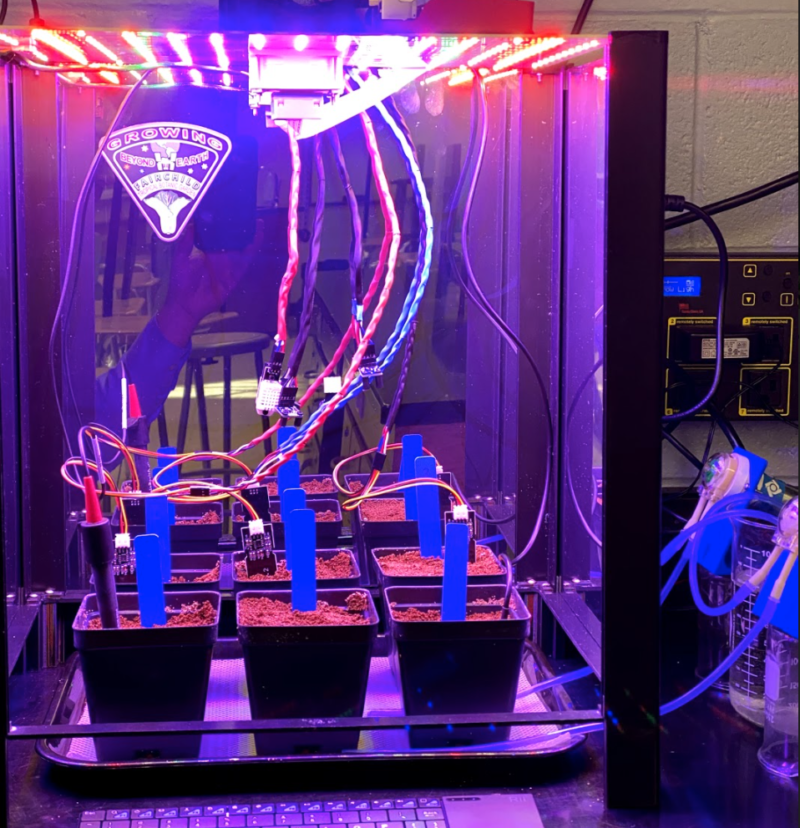 The computer has been in development for a while, but the students working on it have a wide range of skills that have made it possible.
"We have had a dedicated nucleus of students that have spent time learning plant science, electronic circuitry, Python, developing UIs, and creating housings in CAD," Chris explains. "They all started as complete beginners and have benefited greatly from the amazing tutorials available to them through the Raspberry Pi Foundation website as well as the courses offered on FutureLearn."
Grow beyond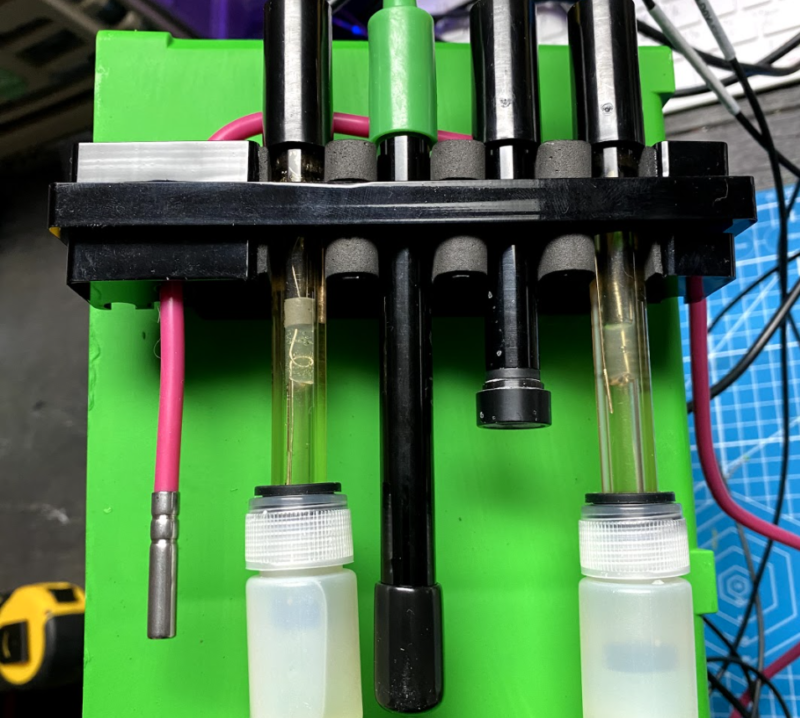 The project is ongoing – although they're already getting a lot of data that is being used for citizen science.
"The system does a fantastic job collecting data and allowing us to visualise it via our Adafruit IO+ dashboards," Chris says. "Upgrading our sensors and actuators to more reliable and accurate models has allowed the system to produce research level data that we are currently sharing in a citizen science project called Growing Beyond Earth. It is funded by NASA and is organised through Fairchild Botanical Gardens. We have been guided along the way by industry professionals in the field of hydroponics and have also collaborated with St. Louis-based MARSfarm to upgrade the chamber housing, reflective acrylic panels, and adjustable RGBW LED panel. Linking our project with scientists, engineers, researchers, and entrepreneurs has allowed it to really take off."
Get your copy of The Magpi #104 now!
You can grab the brand-new issue right now online from the Raspberry Pi Press store, or via our app on Android or iOS. You can also pick it up from supermarkets and newsagents, but make sure you do so safely while following all your local guidelines. There's also a free PDF you can download.