PlayerUnknown's Battlegrounds on a Game Boy?!
My evenings spent watching the Polygon Awful Squad play PlayerUnknown's Battlegrounds for hours on end have made me mildly obsessed with this record-breaking Steam game.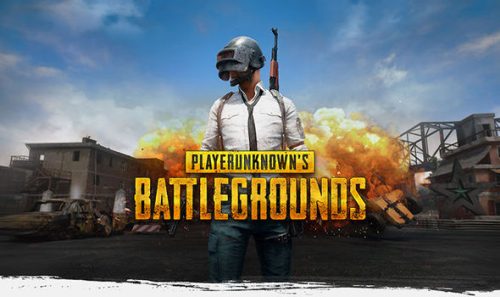 So when Michael Darby's latest PUBG-inspired Game Boy build appeared in my notifications last week, I squealed with excitement and quickly sent the link to my team…while drinking a cocktail by a pool in Turkey ☀️?
PlayerUnknown's Battlegrounds
For those unfamiliar with the game: PlayerUnknown's Battlegrounds, or PUBG for short, is a Battle-Royale-style multiplayer online video game in which individuals or teams fight to the death on an island map. As players collect weapons, ammo, and transport, their 'safe zone' shrinks, forcing a final face-off until only one character remains.
The game has been an astounding success on Steam, the digital distribution platform which brings PUBG to the masses. It records daily player counts of over a million!
PUBG on a Game Boy?!
As it's a fairly complex game, let's get this out of the way right now: no, Michael is not running the entire game on a Nintendo Game Boy. That would be magic silly impossible. Instead, he's streaming the game from his home PC to a Raspberry Pi Zero W fitted within the hacked handheld console.
Michael removed the excess plastic inside an old Game Boy Color shell to make space for a Zero W, LiPo battery, and TFT screen. He then soldered the necessary buttons to GPIO pins, and wrote a Python script to control them.
The full script can be found here, along with a more detailed tutorial for the build.
In order to stream PUBG to the Zero W, Michael uses the open-source NVIDIA steaming service Moonlight. He set his PC's screen resolution to 800×600 and its frame rate to 30, so that streaming the game to the TFT screen works perfectly, albeit with no sound.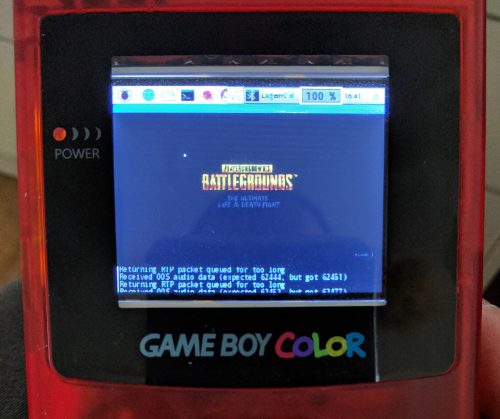 The end result is a rather impressive build that has confused YouTube commenters since he uploaded footage for it last week. The video has more than 60000 views to date, so it appears we're not the only ones impressed with Michael's make.
314reactor
If you're a regular reader of our blog, you may recognise Michael's name from his recent Nerf blaster mod. And fans of Raspberry Pi may also have seen his Pi-powered Windows 98 wristwatch earlier in the year. He blogs at 314reactor, where you can read more about his digital making projects.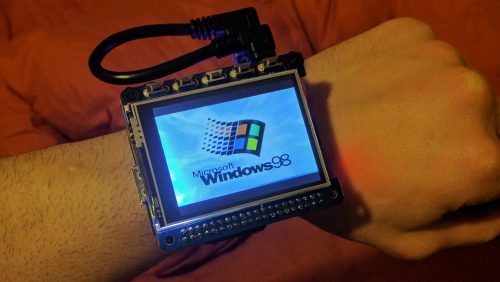 Player Two has entered the game
Now it's your turn. Have you used a Raspberry Pi to create a gaming system? I'm not just talking arcades and RetroPie here. We want to see everything, from Pi-powered board games to tech on the football field.
Share your builds in the comments below and while you're at it, what game would you like to stream to a handheld device?