Adafruit's read-only Raspberry Pi
For passive projects such as point-of-sale displays, video loopers, and your upcoming Halloween builds, Adafruit have come up with a read-only solution for powering down your Raspberry Pi without endangering your SD card.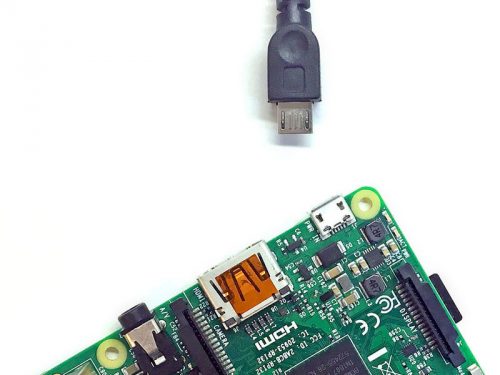 Pulling the plug
At home, at a coding club, or at a Jam, you rarely need to pull the plug on your Raspberry Pi without going through the correct shutdown procedure. To ensure a long life for your SD card and its contents, you should always turn off you Pi by selecting the shutdown option from the menu. This way the Pi saves any temporary files to the card before relinquishing power.
By pulling the plug while your OS is still running, you might corrupt these files, which could result in the Pi failing to boot up again. The only fix? Wipe the SD card clean and start over, waving goodbye to all files you didn't back up.
Passive projects
But what if it's not as easy as selecting shutdown, because your Raspberry Pi is embedded deep inside the belly of a project? Maybe you've hot-glued your Zero W into a pumpkin which is now screwed to the roof of your porch, or your store has a bank of Pi-powered monitors playing ads and the power is set to shut off every evening. Without the ability to shut down your Pi via the menu, you risk the SD card's contents every time you power down your project.
Read-only
Just in time of the plethora of Halloween projects we're looking forward to this month, the clever folk at Adafruit have designed a solution for this issue. They've shared a script which forces the Raspberry Pi to run in read-only mode, so that powering it down via a plug pull will not corrupt the SD card.
But how?
The script makes the Pi save temporary files to the RAM instead of the SD card. Of course, this means that no files or new software can be written to the card. However, if that's not necessary for your Pi project, you might be happy to make the trade-off. Note that you can only use Adafruit's script on Raspbian Lite.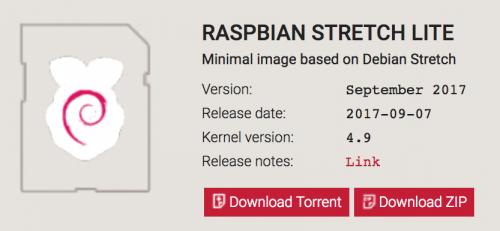 Find more about the read-only Raspberry Pi solution, including the script and optional GPIO-halt utility, on the Adafruit Learn page. And be aware that making your Pi read-only is irreversible, so be sure to back up the contents of your SD card before you implement the script.
Halloween!
It's October, and we're now allowed to get excited about Halloween and all of the wonderful projects you plan on making for the big night.
We'll be covering some of our favourite spooky build on social media throughout the month — make sure to share yours with us, either in the comments below or on Facebook, Twitter, Instagram, or G+.