Spyrul breathed new life into his great-grandparents' 1930s Westinghouse with a Raspberry Pi, an amplifier HAT, Google Music, and some serious effort. The result is a really beautiful, striking piece.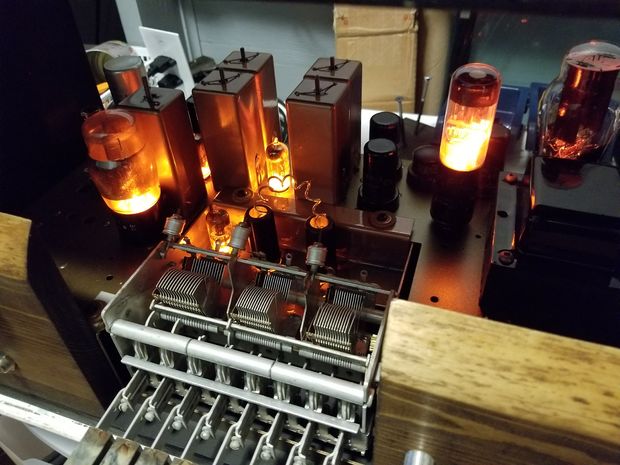 The radio
With a background in radio electronics, Spyrul had always planned to restore his great-grandparents' mid-30s Westinghouse radio. "I even found the original schematics glued to the bottom of the base of the main electronics assembly," he explains in his Instructables walkthrough. However, considering the age of the piece and the cost of sourcing parts for a repair, he decided to take the project in a slightly different direction.



"I pulled the main electronics assembly out quite easily, it was held in by four flat head screws […] I decided to make a Steampunk themed Jukebox based off this main assembly and power it with a Raspberry Pi," he writes.
The build
Spyrul added JustBoom's Amp HAT to a Raspberry Pi 3 to boost the sound quality and functionality of the board.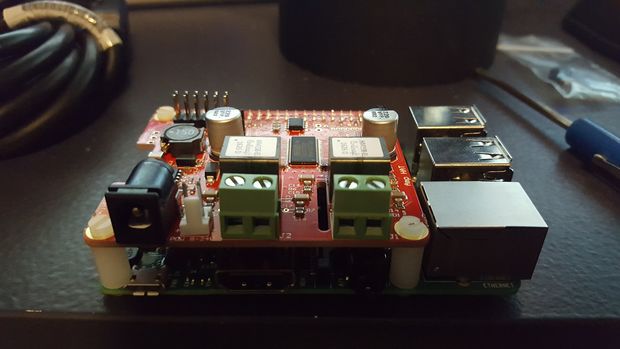 He spent a weekend prototyping and testing the electronics before deciding on his final layout. After a little time playing around with different software, Spyrul chose Mopidy, a flexible music server written in Python. Mopidy lets him connect to his music-streaming service of choice, Google Music, and also allows airplay connectivity for other wireless devices.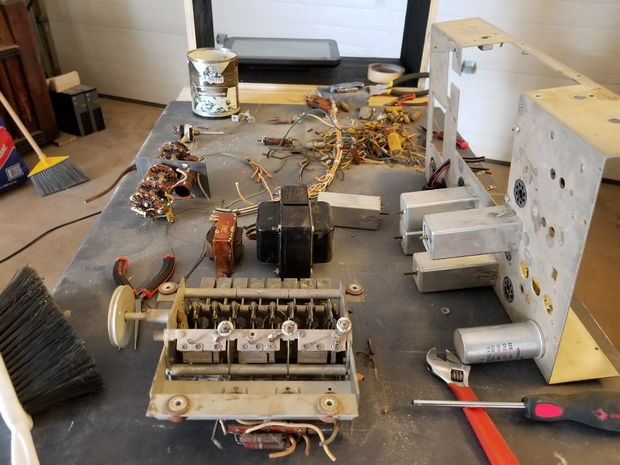 Stripping out the old electronics from inside the Westinghouse radio easily made enough space for Spyrul's new, much smaller, setup. Reserving various pieces for the final build, and scrubbing the entire unit to within an inch of its life with soap and water, he moved on to the aesthetics of the piece.
The steampunk
LED Nixie tubes, a 1950s DC voltmeter, and spray paint all contributed to the final look of the radio. It has a splendid steampunk look that works wonderfully with the vintage of the original radio.



Retrofit and steampunk Raspberry Pi builds
From old pub jukeboxes to Bakelite kitchen radios, we've seen lots of retrofit audio visual Pi projects over the years, with all kinds of functionality and in all sorts of styles.
For more steampunk inspiration, check out phrazelle's laptop and Derek Woodroffe's tentacle hat. And for more audiophile builds, Tijuana Rick's 60s Wurlitzer and Steve Devlin's 50s wallbox are stand-out examples.