Tijuana Rick's 1969 Wurlitzer Jukebox revitalisation
After Tijuana Rick's father-in-law came by a working 1969 Wurlitzer 3100 jukebox earlier this year, he and Tijuana Rick quickly realised they lacked the original 45s to play on it. When they introduced a Raspberry Pi 3 into the mix, this was no longer an issue.
Tijuana Rick
Yes, I shall be referring to Rick as Tijuana Rick throughout this blog post. Be honest, wouldn't you if you were writing about someone whose moniker is Tijuana Rick?
Wurlitzer
The Wurlitzer jukebox has to be one of the classic icons of Americana. It evokes images of leather-booth-lined diners filled with rock 'n' roll music and teddy-haired bad boys eyeing Cherry Cola-sipping Nancys and Sandys across the checkered tile floor.
With its brightly lit exterior and visible record-changing mechanism, the Wurlitzer is more than just your average pub jukebox. I should know: I have an average pub jukebox in my house, and although there's some wonderfully nostalgic joy in pressing its buttons to play my favourite track, it's not a Wurlitzer.
The Wurlitzer company was founded in 1853 by a German immigrant called – you guessed it – Rudolf Wurlitzer, and at first it imported stringed instruments for the U.S. military. When the company moved from Ohio to New York, it expanded its production range to electric pianos, organs, and jukeboxes.
And thus ends today's history lesson.
Tijuana Rick and the Wurlitzer
Since he had prior experience in repurposing physical switches for digital ends, Tijuana Rick felt confident that he could modify the newly acquired jukebox to play MP3s while still using the standard, iconic track selection process.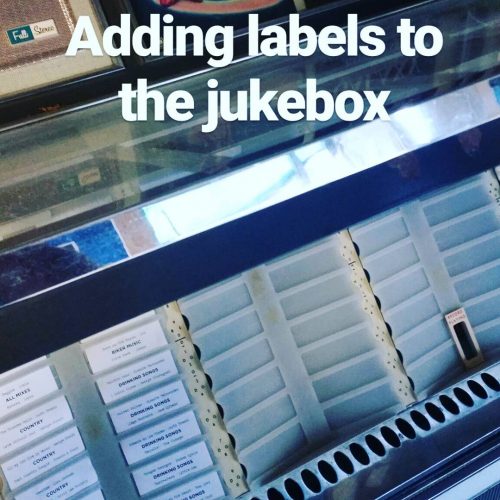 In order to do this, however, he had to venture into brand-new territory: mould making. Since many of the Wurlitzer's original buttons were in disrepair, Tijuana Rick decided to try his hand at making moulds to create a set of replacements. Using an original button, he made silicone moulds, and then produced perfect button clones in exactly the right shade of red.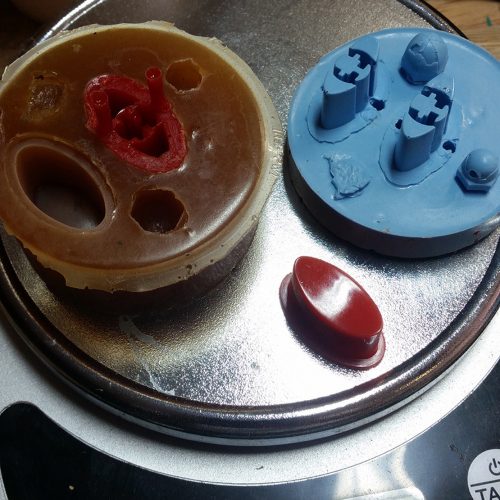 Then he turned to the computing side of the project. While he set up an Arduino Mega to control the buttons, Tijuana Rick decided to use a Raspberry Pi to handle the audio playback. After an extensive online search for code inspiration, he finally found this script by Thomas Sprinkmeier and used it as the foundation for the project's software.
More images and video of the build can be found on Tijuana Rick's website.
Fixer-uppers
We see a lot of tech upgrades and restorations using Raspberry Pis, from old cameras such as this Mansfield Holiday Zoom, and toys like this beloved Teddy Ruxpin, to… well… dinosaurs. If a piece of retro tech has any room at all for a Pi or a Pi Zero, someone in the maker community is bound to give it a 21st century overhaul.
What have been your favourite Pi retrofit projects so far? Have you seen a build that's inspired you to restore or recreate something from your past? Got any planned projects or successful hacks? Make sure to share them in the comments below!