Volunteer your Raspberry Pi to IBM's World Community Grid
IBM's World Community Grid is working with scientists at Scripps Research on computational experiments to help find potential COVID-19 treatments. Anyone with a Raspberry Pi and an internet connection can help.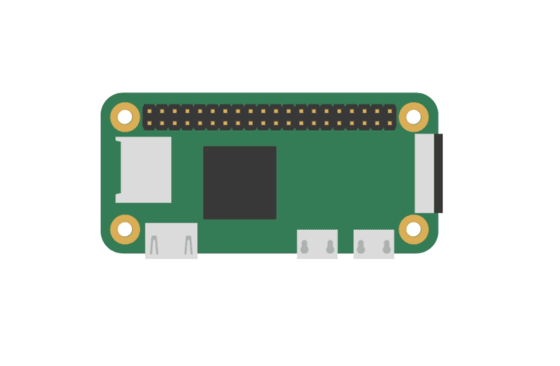 Why is finding potential treatments for COVID-19 so important?
Scientists all over the globe are working hard to create a vaccine that could help prevent the spread of COVID-19. However, this process is likely to take many months — or possibly even years.
In the meantime, scientists are also searching for potential treatments for the symptoms of COVID-19. A project called OpenPandemics – COVID-19 is one such effort. The project is led by researchers in the Forli Lab at Scripps Research, who are enlisting the help of World Community Grid volunteers.
What is World Community Grid and how does it work?
World Community Grid is an IBM social responsibility initiative that supports humanitarian scientific research.

As a World Community Grid volunteer, you download a secure software program to your Raspberry Pi, macOS or Windows computer, or Android device. This software program (called BOINC) is used to run World Community Grid projects, and is compatible with the Raspberry Pi OS and most other operating systems. Then, when your device is not using its full power, it automatically runs a simulated experiment in the background that will help predict the effectiveness of a particular chemical compound as a possible treatment for COVID-19. Finally, your device automatically returns the results of the completed simulation and requests the next simulation.
Over the course of the project, volunteers' devices will run millions of simulations of small molecules interacting with portions of the virus that causes COVID-19. This is a process known as molecular docking, which is the study of how two or more molecules fit together. When a simulated chemical compound fits, or 'docks', with a simulation of part of the virus that causes COVID-19, that interaction may point to a potential treatment for the disease.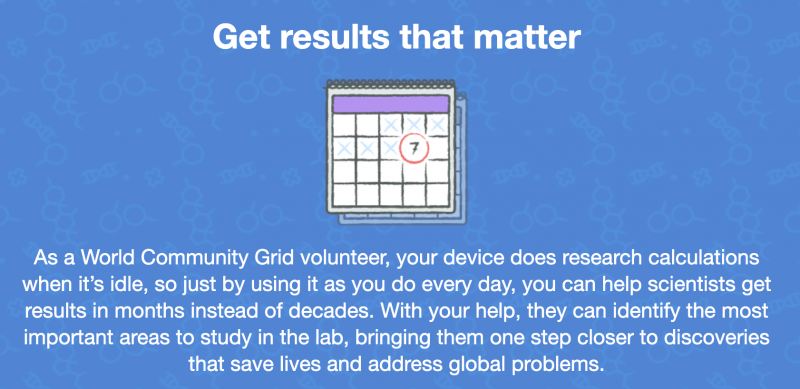 World Community Grid combines the results from your device along with millions of results from other volunteers all over the world and sends them to the Scripps Research team for analysis. While this process doesn't happen overnight, it accelerates dramatically what would otherwise take many years, or might even be impossible.
OpenPandemics – COVID-19 is the first World Community Grid project to harness the power of Raspberry Pi devices, but the World Community Grid technical team is already working to make other projects available for Raspberry Pi very soon.
Getting ready for future pandemics
Scientists have learned from past outbreaks that pandemics caused by newly emerging pathogens may become more and more common. That's why OpenPandemics – COVID-19 was designed to be rapidly deployed to fight future diseases, ideally before they reach a critical stage.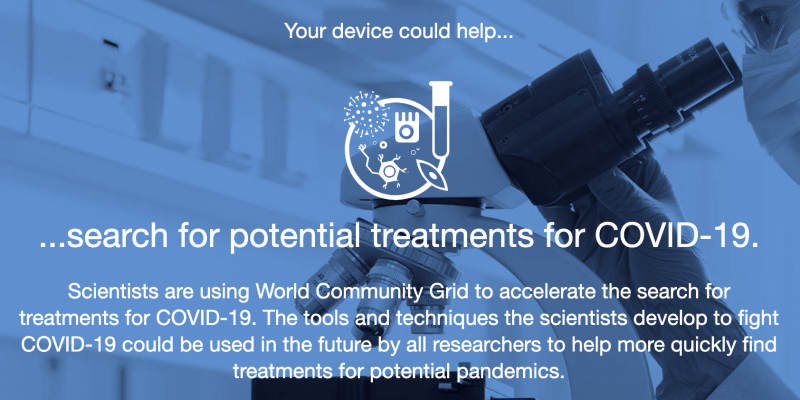 To help address future pandemics, researchers need access to swift and effective tools that can be deployed very early, as soon as a threatening disease is identified. So, the researchers behind OpenPandemics – COVID-19 are creating a software infrastructure to streamline the process of finding potential treatments for other diseases. And in keeping with World Community Grid's open data policy, they will make their findings and these tools freely available to the scientific community.
Join a global community of science supporters
World Community Grid is thrilled to make OpenPandemics – COVID-19 available to everyone who wants to donate computing power from their Raspberry Pi. Every device can play a part in helping the search for COVID-19 treatments. Please join us!