Happy Birthday, Harry Potter: wizard-worthy Pi projects
Today marks Harry Potter's 38th birthday. And as we're so, so very British here at Raspberry Pi, we have no choice but to celebrate the birth of The Boy Who Lived with some wonderfully magical projects from members of the community.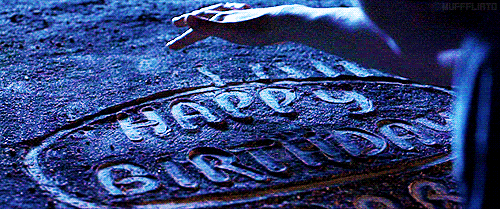 Build your own Daily Prophet
After a trip to The Wizarding World of Harry Potter, Piet Rullens Jr wanted to build something special to remember the wonderful time he and his wife had at the amusement park.
Piet designed and printed his own front page of The Daily Prophet, and then cut out a photo and replaced it with our Official Touch Display. The Raspberry Pi hidden behind it runs a short Python script that responds to input from a motion sensor by letting the screen play video footage from their wizarding day whenever someone walks by.
Read more about Piet's project on our blog here, and in The MagPi here.
Wizard duelling
Since Allen Pan is known for his tech projects based on pop culture favourites, it's no surprise that he combined a Raspberry Pi and Harry Potter lore to build duelling gear. But where any of us expecting real spells with very real consequences such as this?
When a dueller correctly pronounces one of a collection of wizard spells, their opponent gets an electric shock from a Transcutaneous Electrical Nerve Stimulation (TENS) machine.
Learn more about how the Raspberry Pi controls this rather terrifying build here, and remember: don't try this at home — wizard duels are reserved for the Hogwarts Great Hall only!
Find family members with the Weasley clock
Curious as to where your family members are at any one time? So was Pat Peters: by replacing magic with GPS technology, Pat recreated the iconic clock from the home of the Weasley family.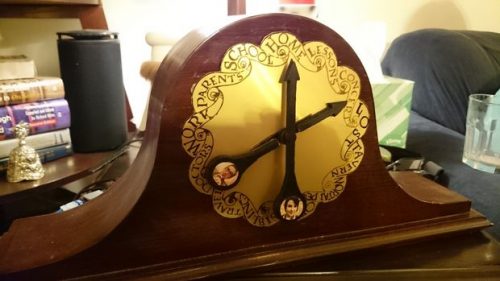 But how does it work? Over to Pat:
This location clock works through a Raspberry Pi, which subscribes to an MQTT broker that our phones publish events to. Our phones (running the OwnTracks GPS app) send a message to the broker whenever we cross into or out of one of our waypoints that we have set up in OwnTracks; this then triggers the Raspberry Pi to run a servo that moves the clock hand to show our location.
Find more information, including links to the full Instructables tutorial,  on our blog.
Play Wizard's Chess!
Motors and gears and magnets, oh my! Bethanie Fentiman knows how to bring magic to Muggles with her Wizard's Chess set.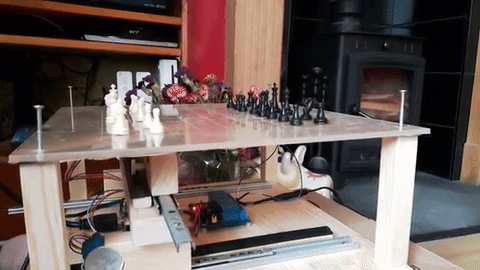 We bet ten shiny Sickles that no one has ever finished reading/watching Harry Potter and the Philosopher's Stone and not wanted to play Wizard's Chess. Pieces moving by magic, Knights attacking Pawns — it's entertaining mayhem for the whole family. And while Bethanie hasn't managed to get her pieces to attack one another (yet), she's got moving them as if by magic down to a fine art!
Learn more about Bethanie's Wizard's Chess set here, where you'll also find links to the Kent Raspberry Jam community where Bethanie volunteers.
Find your house with the Sorting Hat
Whether you believe yourself to be a Gryffindor, Slytherin, Hufflepuff, or Ravenclaw, the only way to truly know is via the Hogwarts Sorting Hat.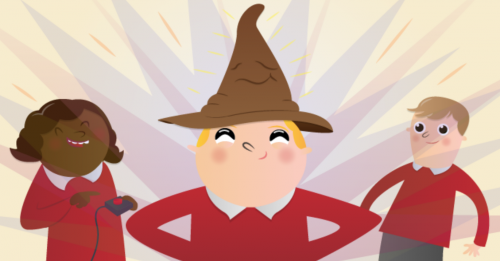 Our free resource lets you code your own Sorting Hat to establish once and for all which Hogwarts house you really belong to.
I'm a Gryffindor, by the way. [Editor's note: Alex is the most Gryffindor person I've ever met.]
Create a wand-controlled lamp
Visitors to The Wizarding World of Harry Potter may have found themselves in possession of souvenir interactive wands that allow them to control various displays throughout the park. Upon returning from a trip, Sean O'Brien and his daughters began planning how they could continue to use the wands at home.
They soon began work on Raspberry Potter, an automation project that uses an infrared camera and a Raspberry Pi to allow their wands to control gadgets and props around their home.
Find the full tutorial for the build here! And if you don't have a wand to hand, here are Allen Pan and William Osman making their own out of…hotdogs?!
You're a project theme, Harry
We're sure these aren't the only Harry Potter–themed Raspberry Pi makes in the wild. If we've missed any, or if you have your own ideas for a project, let us know! We will never grow tired of Harry Potter projects…