Build an IoT device with Ubuntu Appliance and Raspberry Pi
The new Ubuntu Appliance portfolio provides free images to help you turn your Raspberry Pi into an IoT device: just install them to your SD card and you have all the software you need to make a media server, get started with home automation, and more. Canonical's Rhys Davies is here to tell us all about it.
We are delighted to announce the new Ubuntu Appliance portfolio. Together with NextCloud, AdGuard, Plex, Mosquitto and openHAB, we have created the first in a new class of Ubuntu derivatives. Ubuntu Appliances are software-defined projects that enable users to download everything they need to turn a Raspberry Pi into a device that does one thing – beautifully.
The Ubuntu Appliance mission is to enable you to build your own secure, self-updating, single-purpose devices. Tell us what you want to see next, or let's talk about turning your project into the next Ubuntu Appliance in Discourse. For now, we are excited to bring these initial appliances to your attention.
The initial portfolio of five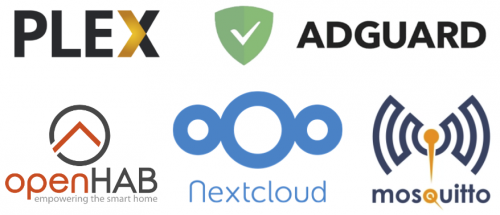 How it all works
Head over to the Ubuntu Appliances website, click the appliance you would like, select download, follow the instructions, and away you go. Once you get to this stage, there are links to tutorials and documentation written by the upstream project themselves, so you can get next steps from the horse's mouth. If you run into any bother let us know with a new topic and we'll get on it.

But why bother?
The problem we are trying to solve is to do with the fragmentation in IoT. We want to give publishers and developers a platform to get their software in the hands of their users and into their devices. We work with them to securely bundle the OS, their applications and configurations into a single download that is available for anyone to turn a Raspberry Pi into a dedicated device. You can go to the portfolio and download as many of the appliances as you like and start using them today.
How to add your project to the Ubuntu Appliance portfolio
All of this gives a stage and a secure, production-grade base to projects. There are no restrictions on who can make an Ubuntu Appliance; all you need is an application that runs on a Raspberry Pi or another certified board, and to let us know what you've got so we can help you over the line. If you need more information, head to our community page where you'll find the rules and the exact steps to become featured as an Ubuntu Appliance.
Try them out!
All that's left to say is to try them out. All five of the initial appliances work on Raspberry Pi, so if you have one, you can get started. And if you don't have one – maybe your Raspberry Pi is still in the post – then you can also 'try before you Pi': install the appliance in a virtual machine and see what you think.
The list of appliances is already growing. This launch marks the first five appliances, but we are already working with developers on the next wave and are looking for more. Start with these ones and go to our discourse to tell us what you think.
Thanks for having me, Raspberry Pi <3