Build a Raspberry Pi music box with Sally Le Page
Connecting buttons to the GPIO pins of your Raspberry Pi instantly opens up your digital making to the world of clicky funtimes.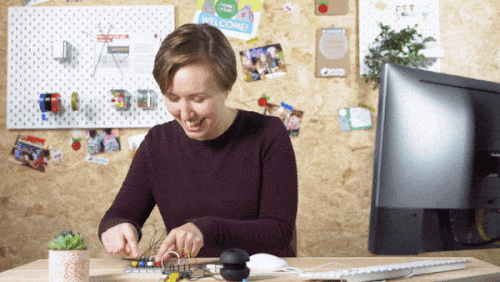 Our Music Box project teaches you how to connect several buttons to your Raspberry Pi and write code to make them trigger cool sound effects.
It's fun. It's easy. And we roped Sally Le Page into helping us show you how you can do it yourself, in your own home!
Here Sally is, and here's the link to the updated online project for you to get stuck into.