10,000 sticker pack giveaway
UPDATE: all 10,000 sticker packs have now been claimed. We honestly didn't think these would go so quickly. If you're in a different time zone to us and reading this later during your day, we're sorry you missed out. We'll see whether we can run another giveaway in the future at a time that's better suited for community members in other time zones.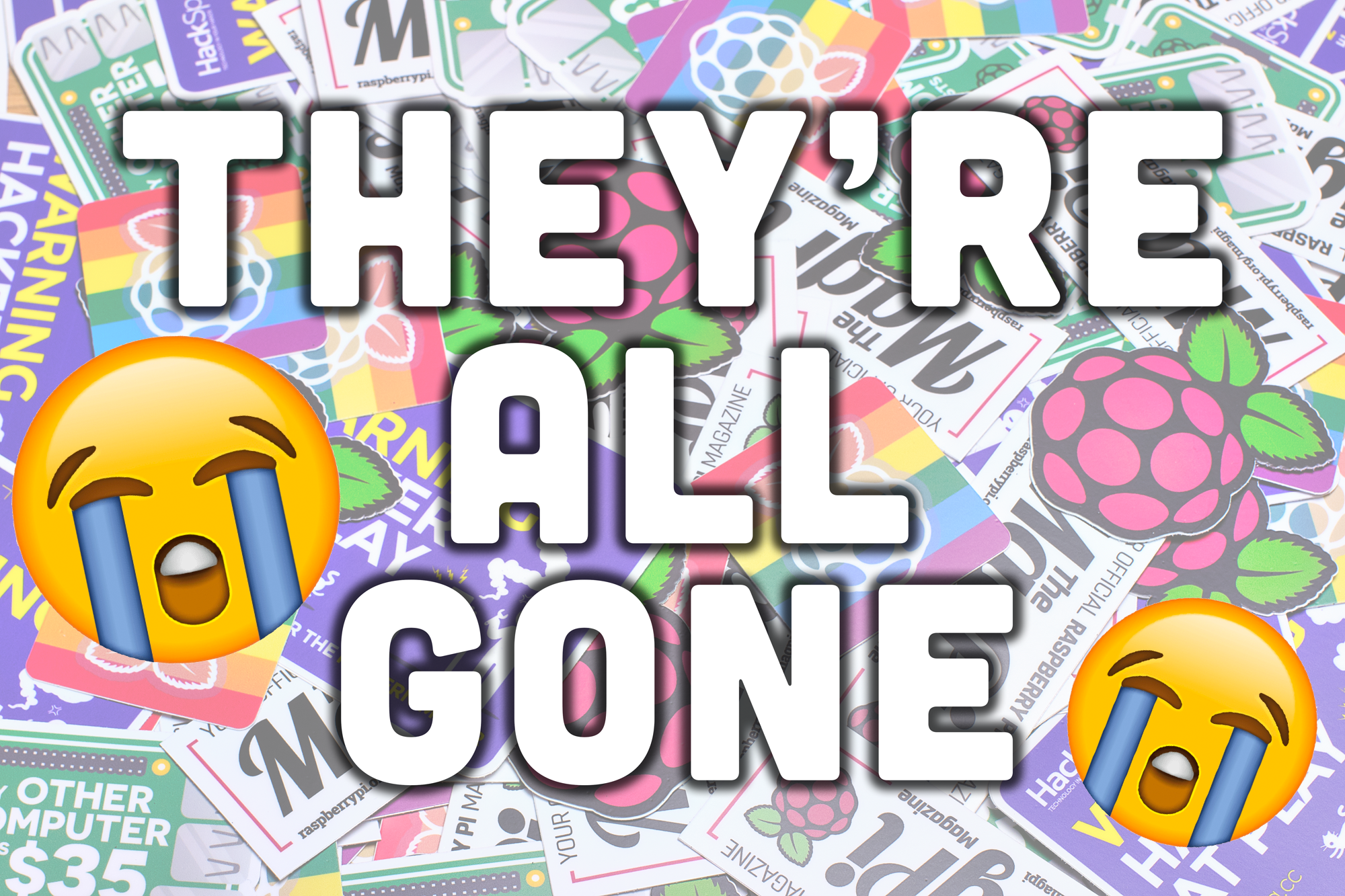 Would you like a Raspberry Pi sticker pack? We're giving away a whopping 10,000 sticker packs to the first 10,000 people who fill in the form at the bottom of this post.
But before you do that, please read the following guidelines.
Giveaway guidelines
Please:
Only fill in the form once, to give as many people as possible the chance to get their hands on a sticker pack. We will ignore duplicate entries.
Fill in all the boxes, otherwise we may not be able to get your sticker pack to you.
Include your email address so we can follow up with you if we encounter issues with postage. We won't use your email address for any other reason.
Include a postal address you will have access to for at least the next two months, since it may take up to two months for the sticker pack to reach you.
All entries must be submitted by 1 September 2019.
We'll only use your details for this giveaway. All data you enter into the form will be permanently deleted after two months.
It may take until 15 October for your sticker pack to reach you. Please do not contact us before that date to enquire about your stickers.