Ten awesome 3D-printable Raspberry Pi goodies
3D printing has become far more accessible for hobbyists, with printer prices now in the hundreds instead of thousands of pounds. Last year, we covered some of the best 3D-printable cases for the Pi, and since then, Raspberry Pi enthusiasts have shared even more cool designs on sites such as MyMiniFactory and Thingiverse!
Here are ten of our recent favourites:
World Cup Sputnik
"With the World Cup now underway, I wanted a Russia-themed football sculpture to hang over the desk," explains creator Ajax Jones. "What better than a football-styled Sputnik!"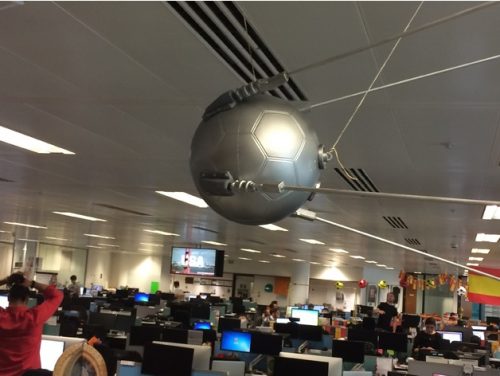 The World Cup Sputnik comes complete with a Raspberry Pi that transmits the original Sputnik 'beeps' on an FM frequency, allowing co-workers to tune in for some 1960s nostalgia.
Radios
We see an abundance of musical Raspberry Pi projects online, and love looking out for the ones housed in interesting, unique cases like these:
The MiniZ is a streaming radio based on the Zenith Cube, created by Thingiverse user thisoldgeek.
This is a case for a small, retro radio powered by Logitech Media Server. It uses a Raspberry Pi Zero W and displays a radio dial (tunes via a knob), a clock, and 'Now Playing' album art.
For something a little more simple to use, Lukas2040's NFC radio for children comes with illustrated, NFC-tagged cards to allow his two-year-old daughter to pick her own music to play.
Gaming
Whether it's console replicas or tabletop arcade cabinets, the internet is awash with gaming-themed Raspberry Pi projects. Here are a few of our favourites!
The Okama Gamesphere is a fictional game console from South Park. Leodym has taken the rather stylish design and converted it into a Raspberry Pi 3 case.
Canino's Yet Another Mini Arcade is exactly that. We really like how it reminds us of old, imported gaming consoles from our childhoods.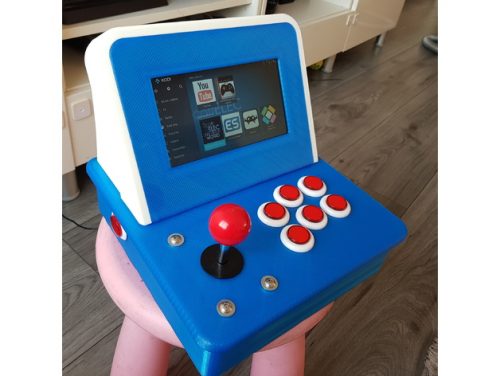 "I really love the design and look of the HP OMEN Accelerator," writes designer STIG_. "So I decided to draw up a case for the Raspberry Pi 3 Model B."
We really love it too, STIG_. Well done.
Ironman, Ironman, does whatever an Ironman can…
atlredninja's Ironman Mark 7 torso housing for the Google AIY Projects Voice Kit is pretty sweet!
This model is atlredninja's second version of an Ironman-themed AIY project: the first fits within a replica helmet. We're looking forward to a possible third edition with legs. And a fourth that flies.
We can dream, can't we?
Speaking of Marvel
How often have you looked at Thor's hammer and thought to yourself "If only it had a Raspberry Pi inside…"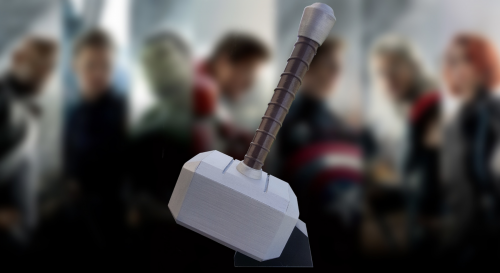 This case from furnibird is one of several pop culture–themed Raspberry Pi cases that the designer has created. Be sure to check out the others, including a Deathstar and Pac-Man.
3D-printable bird box
chickey's 3D-printable Raspberry Pi Bird Box squeezes a Raspberry Pi Zero W and a camera into the lid, turning this simple nesting box into a live-streaming nature cam.
The Raspberry Pi uploads images directly to a webpage, allowing you to check in on the feathered occupants from any computer or mobile device. Nifty.
Print a Raspberry Pi!
Using a 3D-printed Raspberry Pi in place of the real deal while you're prototyping in the workshop may save you from accidentally damaging your tiny computer.
AlwaysComputing designed this Raspberry Pi Voxel Model using MagicaVoxel, stating "I like to tinker and play with the program MagicaVoxel. I find it therapeutic!"
What else?
What Raspberry Pi–themed 3D prints have you seen lately? Share your favourites with us in the comments, or on Twitter and Facebook.