Awesome Raspberry Pi cases to 3D print at home
Unless you're planning to fit your Raspberry Pi inside a build, you may find yourself in need of a case to protect it from dust, damage and/or the occasional pet attack. Here are some of our favourite 3D-printed cases, for which files are available online so you can recreate them at home.
TARDIS
Since I am an avid Whovian, it's not surprising that this case made its way onto the list. Its outside is aesthetically pleasing to the aspiring Time Lord, and it snugly fits your treasured Pi.
Pop this case on your desk and chuckle with glee every time someone asks what's inside it:
Person: What's that?
You: My Raspberry Pi.
Person: What's a Raspberry Pi?
You: It's a computer!
Person: There's a whole computer in that tiny case?
You: Yes…it's BIGGER ON THE INSIDE!
I'll get my coat.
Pi crust
Yes, we all wish we'd thought of it first. What better case for a Raspberry Pi than a pie crust?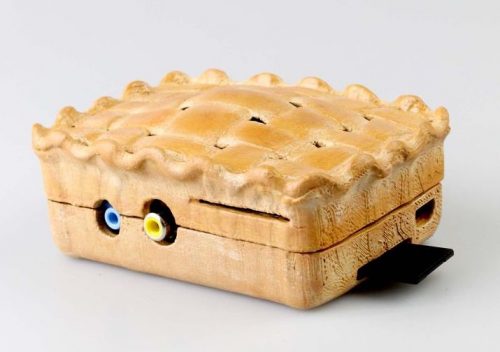 While the case is designed to fit the Raspberry Pi Model B, you will be able to upgrade the build to accommodate newer models with a few tweaks.
Just make sure that if you do, you credit Marco Valenzuela, its original baker.
Consoles
Since many people use the Raspberry Pi to run RetroPie, there is a growing trend of 3D-printed console-style Pi cases.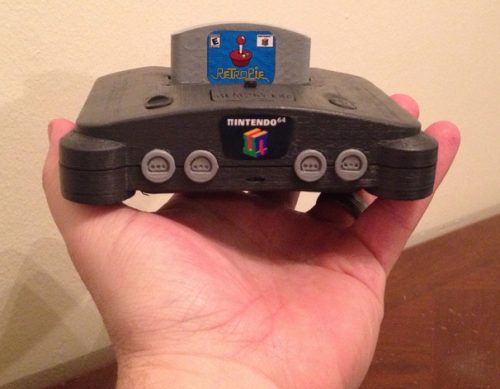 So why not pop your Raspberry Pi into a case made to look like your favourite vintage console, such as the Nintendo NES or N64?
You could also use an adapter to fit a Raspberry Pi Zero within an actual Atari cartridge, or go modern and print a PlayStation 4 case!
Functional
Maybe you're looking to use your Raspberry Pi as a component of a larger project, such as a home automation system, learning suite, or makerspace. In that case you may need to attach it to a wall, under a desk, or behind a monitor.
The Pidgeon, shown above, allows you to turn your Zero W into a surveillance camera, while the piPad lets you keep a breadboard attached for easy access to your Pi's GPIO pins.
Functional cases with added brackets are great for incorporating your Pi on the sly. The VESA mount case will allow you to attach your Pi to any VESA-compatible monitor, and the Fallout 4 Terminal is just really cool.
Cute
You might want your case to just look cute, especially if it's going to sit in full view on your desk or shelf.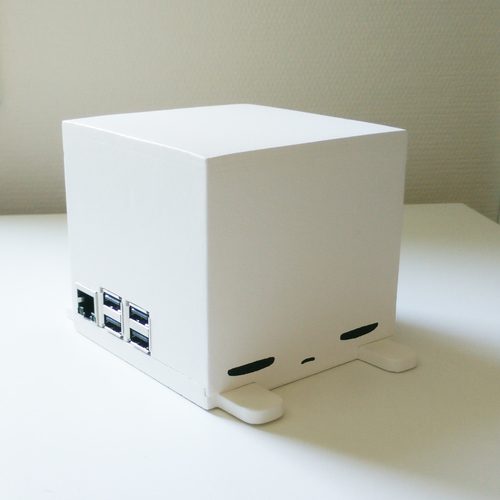 The tired cube above is the only one of our featured 3D prints for which you have to buy the files ($1.30), but its adorable face begged to be shared anyway.
If you'd rather save your money for another day, you may want to check out this adorable monster from Adafruit. Be aware that this case will also need some altering to fit newer versions of the Pi.
Our cases
Finally, there are great options for you if you don't have access to a 3D printer, or if you would like to help the Raspberry Pi Foundation's mission. You can buy one of the official Raspberry Pi cases for the Raspberry Pi 3 and Raspberry Pi Zero (and Zero W)!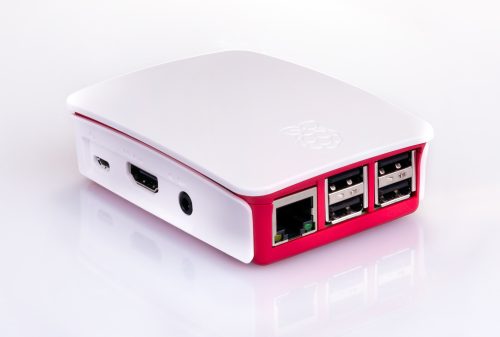 As with all official Raspberry Pi accessories (and with the Pi itself), your money goes toward helping the Foundation to put the power of digital making into the hands of people all over the world.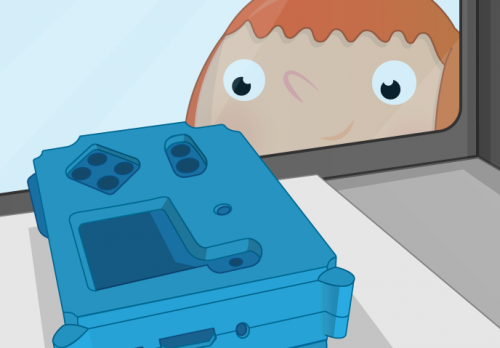 You could also print a replica of the official Astro Pi cases, in which two Pis are currently orbiting the earth on the International Space Station.
Design your own Raspberry Pi case!
If you've built a case for your Raspberry Pi, be it with a 3D printer, laser-cutter, or your bare hands, make sure to share it with us in the comments below, or via our social media channels.
And if you'd like to give 3D printing a go, there are plenty of free online learning resources, and sites that offer tutorials and software to get you started, such as TinkerCAD, Instructables, and Adafruit.