A waterproof Raspberry Pi?! Five 3D-printable projects to try
Summer is coming to a close. The evenings grow darker. So pack away your flip flops, hang up your beach towel, and settle in for the colder months with these fun 3D-printable projects to make at home or in your local makerspace.
Fallout 4 desktop terminal
Power Up Props' replica of the Fallout desktop terminals fits a 3.5″ screen and a Raspberry Pi 3B. Any Fallout fans out there will be pleased to know that you don't need to raise your Science level to hack into this terminal — you'll just need access to a 3D printer and these free files from My Mini Factory.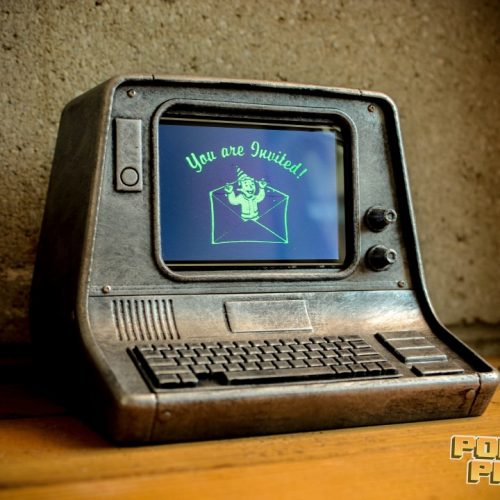 And while you're waiting for this to print, check out Power Up Props' wall-mounted terminal!
https://www.youtube.com/watch?v=mWdRnnZdqRI
Falcon Heavy night light
Remixing DAKINGINDANORF's low-poly Arduino-based design, this 3D-printable night light is a replica of the SpaceX Falcon Heavy rocket. The replica uses a Raspberry Pi Zero and a Pimoroni Unicorn pHAT to create a rather lovely rocket launch effect. Perfect for the budding space explorer in your home!
You can download the files directly from Dennis Janssen's website.
Swimming IoT satellite
We're really excited about this design and already thinking about how we'll use it for our own projects: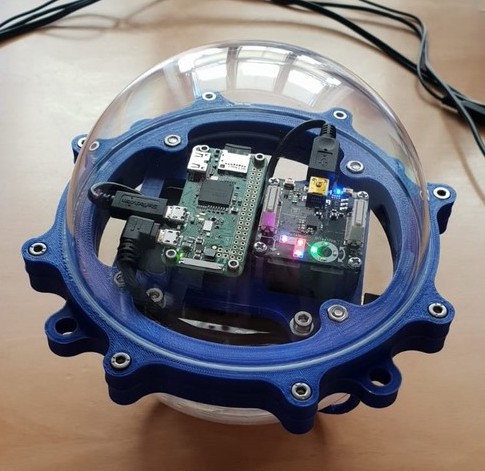 Using an acrylic Christmas bauble and 3D-printed parts, you can set your Raspberry Pi Zero W free in local bodies of water — ideal for nature watching and citizen science experiments.
Art Deco clock and weather display
Channel your inner Jay Gatsby with this Art Deco-effect clock and weather display.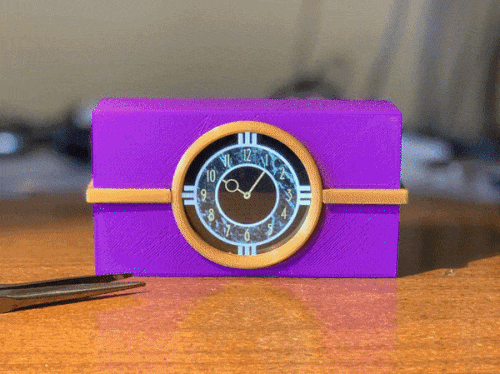 Fitted with a Raspberry Pi Zero W and an Adafruit piTFT display, this build is ideally suited for any late-night cocktail parties you may have planned.
High-altitude rocket holder
Send four Raspberry Pi Zeros and Camera Modules into the skies with this holder design from Thingiverse user randysteck.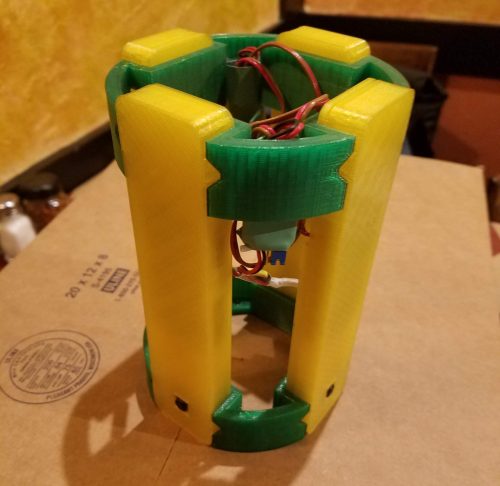 The 3D-printable holder will keep your boards safe and sound while they simultaneously record photos or video of their airborne adventure.
More more more
What projects did we miss? Share your favourite 3D-printable designs for Raspberry Pis in the comments so we can see more builds from the internet's very best community!