The MagPi #100: celebrate 100 amazing moments from Raspberry Pi history
Hey there, folks, Rob from The MagPi here! I hope you've all been doing OK.
Today we celebrate the 100th issue of The MagPi, the official Raspberry Pi magazine!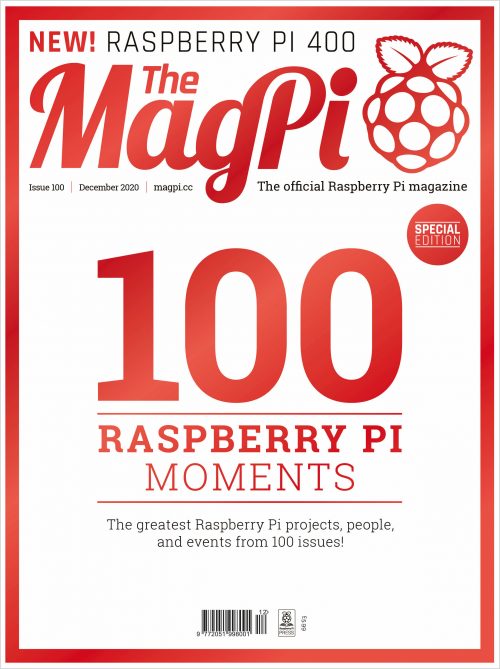 Most of you probably know that The MagPi didn't start off official, though: eight and a half years ago, intrepid community members came together to create The MagPi as a fanzine, and it ran as one for 30 issues (plus one special) until early 2015, when it became part of Raspberry Pi and went official.
Officially official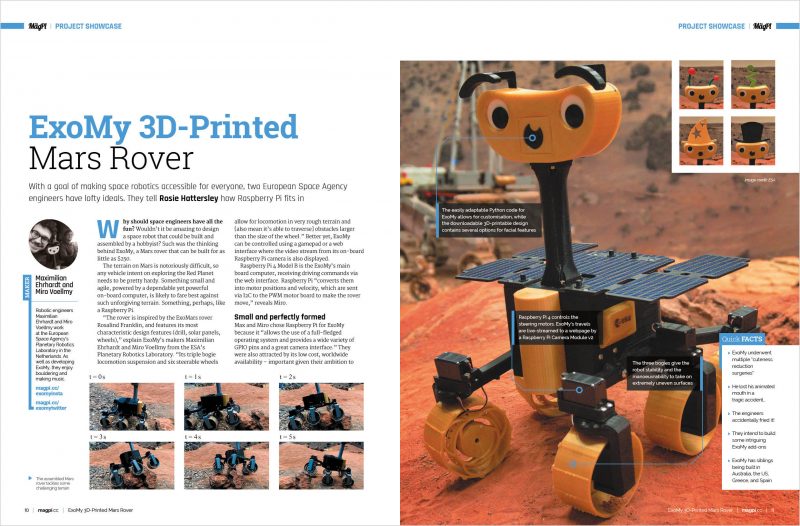 For 70 issues now, the rest of the team and I have worked hard to bring Raspberry Pi fans a monthly magazine packed full of amazing content from the global Raspberry Pi (and wider maker) community. In the last six-ish years, I've built robots with you, stuffed Raspberry Pi Zeros into games controllers, lit up my Christmas tree, written far too many spooky puns, gone stargazing, recorded videos for numerous Raspberry Pi launches, and tried to help everyone who wanted to get their hands on the (in)famous issue 40.
Celebrating a milestone
I could go on, but I already have: for issue 100 we're celebrating 100 incredible moments in Raspberry Pi history, from its humble beginnings to becoming the third best-selling computer ever, and one of the few to be on the International Space Station.
One of those moments was the release of Raspberry Pi 400, an incredibly cool model of Raspberry Pi that elicited a few 'oohs' and 'aahs' from me when mine arrived in the post. We give it the full MagPi breakdown with benchmarks and interviews, courtesy of our good friend Gareth Halfacree.
How to get issue 100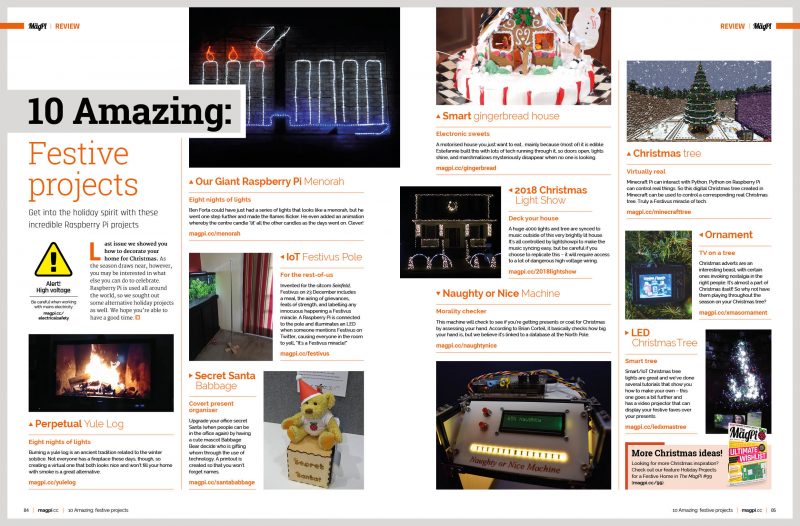 But wait, there's more! We've managed to squeeze in our usual array of projects, tutorials, reviews, and community reports as well. Expect cool robots, funky guitars, handheld console building guides, and case reviews.
You can buy The MagPi 100 right this very moment from the online Raspberry Pi Press store, get it on our app for Android or iOS, or even just download the PDF.
Subscription offers!
Never want to miss an issue? Subscribe to The MagPi and we'll deliver every issue straight to your door. Also, if you're a new subscriber and get the 12-month subscription, you'll get a completely free Raspberry Pi Zero bundle with a Raspberry Pi Zero W and accessories.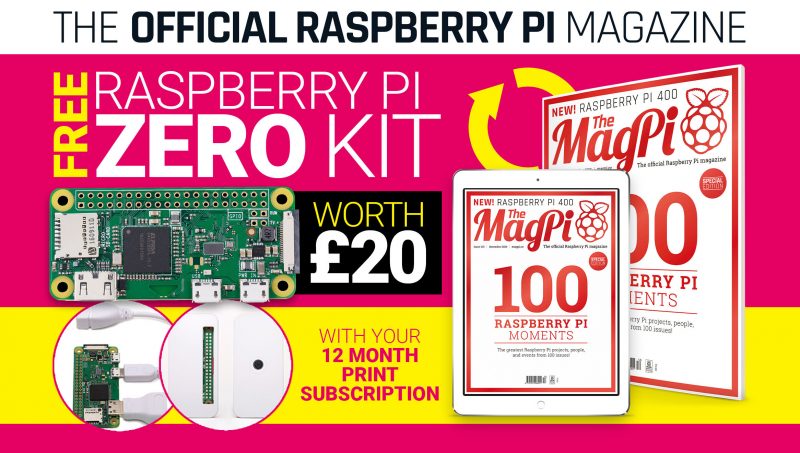 I really think you'll like this issue. Here's to another 100.