Ten years of the Raspberry Pi blog
(Buckle yourselves in: this is a long one.)
I had an email last month from UKScone, a Raspberry Pi user I met ten years ago at a Maker Faire in New York.
"Just had a thought. It'll be 10 years soon since you setup the blog/forums :) Going to do a blog piece about it?

Damn, I feel old."
Scone was one of a surprisingly large group of people who'd travelled surprisingly long distances to look at a prototype of this Raspberry Pi thing we'd been writing about. That group of people had coalesced around this blog and the Raspberry Pi forums, which both got set up exactly ten years ago tomorrow.
Back in 2011, we thought that perhaps we might sell a few thousand computers.
As of today, we've sold more than 40 million of the things.
We've kept every single blog post we've ever written up on this site, starting way back in July 2011. Ten years is a long time in internet terms, so you'll find some dead links in some earlier posts; and this website has undergone a number of total redesigns, so early stuff doesn't tend to have the pretty thumbnail associated with it to show you what it's all about. (Our page design didn't use them back then.) But all the same, for the internet archeologists among you, or those interested in the beginnings of Raspberry Pi, those posts from before we even had hardware are worth flicking through.
When we started doing this, I was a freelance writer and copy-editor, writing for several fragrance industry clients alongside the food and travel businesses I drummed work up for through a blog that worked as a kind of portfolio, alongside a food-trivia Twitter account. Blogs were awfully modern back then – I was one of the top three food bloggers by visitor numbers in the country – and Twitter was not yet a cesspool. Because it was modern. (In short, I was not anything approaching a tech writer, although I was a giant nerd already.) Then, one day in 2011, Eben Upton and David Braben showed Rory Cellan-Jones at the BBC a prototype, his YouTube video about it went viral – and Raspberry Pi found itself suddenly in need of somebody to run social media and press. I thought I'd do it for free for a few months, then hand over to someone else and go back to a life of being paid to eat nice things and go on holidays.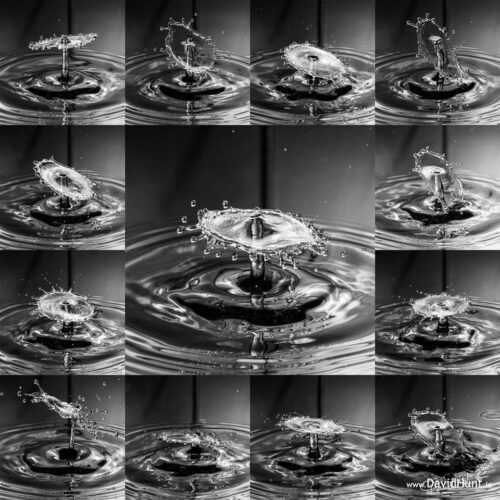 I never went back. Ten years on, Eben and I (who met in the 90s and married a few years before the Raspberry Pi project kicked off in 2009) are still here. Raspberry Pi is now two organisations: Raspberry Pi Trading, where I work, which makes the computers, the magazines, the peripherals and all that good stuff; and the Foundation, which is headed up by Philip Colligan, and which runs all our charitable programs. The Foundation trains teachers, gives hardware to deprived kids, advises on the curriculum, offers training programs for free to everybody, allows children to send their code to space, and much more. I'm immensely proud of what Philip's built over there: it's more than we could have imagined when we were raising money by selling keyboard stickers from our kitchen table in 2011. (Before you ask, no, we don't make them any more.) I still remember the envelope-stuffing paper cuts. Let us know in the comments if you'd like us to start making them again. We're in a position to pay someone who isn't me to cut them all out this time.
We're a big team of photographers, videographers, editors, writers and social media people now, producing all the words, videos and pictures that come out of the organisation: Ashley looks after this blog these days, while I look after the team. One thing I've always missed about the early days, when I was doing everything (bad photography, social media, press, PR and all the public-facing writing we produced), has been the ability to talk more publicly about hardware development, hiccups in the very early development, and about how the business behind Raspberry Pi was built. Once Raspberry Pi was actually on the market and we started work on follow-up devices, we had to stop talking about that development work in order to avoid getting hit by the Osborne effect – the social phenomenon where people stop or delay buying a product when they know a newer version is in the works. And blogging was so easy right at the start, when every project was new – at a point when there were only 2000 Raspberry Pis in the world, everything somebody did with one felt special! But there's still a ton of stuff for us to talk about – so many people are doing so many wonderful things with Raspberry Pi that choosing a subject for the day's blog is one of the hardest parts of Ashley's job.
We have a big anniversary coming up next year, when it'll be ten years since we sold the first Raspberry Pi. But we're having a little, premature celebration here at Pi Towers today, as we congratulate ourselves on having kept this stream of news going for ten whole years.