Stereoscopic photography with StereoPi and a Raspberry Pi
StereoPi allows users to attached two Camera Modules to their Raspberry Pi Compute Module — it's a great tool for building stereoscopic cameras, 360º monitors, and virtual reality rigs.
My love for stereoscopic photography goes way back
My great-uncle Eric was a keen stereoscopic photographer and member of The Stereoscopic Society. Every memory I have of visiting him includes looking at his latest stereo creations through a pair of gorgeously antique-looking, wooden viewers. And I've since inherited the beautiful mahogany viewing cabinet that used to stand in his dining room.
Stereoscopic photography has always fascinated me. Two images that seem identical suddenly become, as if by magic, a three-dimensional wonder. As a child, I couldn't make sense of it. And even now, while I do understand how it actually works, it remains magical in my mind — like fairies at the bottom of the garden. Or magnets.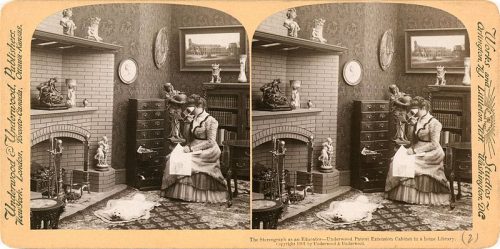 So it's no wonder that I was instantly taken with StereoPi when I stumbled across its crowdfunding campaign on Twitter. Having wanted to make a Pi-based stereoscopic camera ever since I joined the organisation, but not knowing how best to go about it, I thought this new board seemed ideal for me.
The StereoPi board
Despite its name, StereoPi is more than just a stereoscopic camera board. How to attach two Camera Modules to a Raspberry Pi is a question people ask us frequently and for various projects, from home security systems to robots, cameras, and VR.
The board attaches to any version of the Raspberry Pi Compute Module, including the newly released CM3+, and you can use it in conjunction with Raspbian to control it via the Python module picamera.
When it comes to what you can do with StereoPi, the possibilities are almost endless: mount two wide-angle lenses for 360º recording, build a VR rig to test out virtual reality games, or, as I plan to do, build a stereoscopic camera!
It's on Crowd Supply now!
StereoPi is currently available to back on Crowd Supply, and purchase options start from $69. At 69% funded with 30 days still to go, we have faith that the StereoPi project will reach its goal and make its way into the world of impressive Raspberry Pi add-ons.