PipeCam: the low-cost underwater camera
Fred Fourie is building a low-cost underwater camera for shallow deployment, and his prototypes are already returning fascinating results. You can build your own PipeCam, and explore the undiscovered depths with a Raspberry Pi and off-the-shelf materials.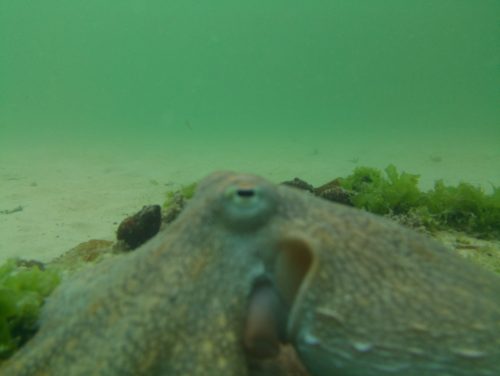 Materials and build
In its latest iteration, PipeCam consists of a 110mm PVC waste pipe with fittings and a 10mm perspex window at one end. Previous prototypes have also used plumbing materials for the body, but this latest version employs heavy-duty parts that deliver the good seal this project needs.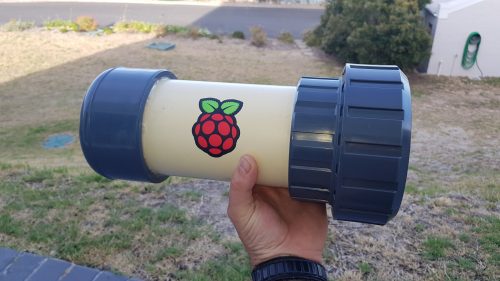 In testing, Fred and a friend determined that the rig could withstand 4 bar of pressure. This is enough to protect the tech inside at the depths Fred plans for, and a significant performance improvement on previous prototypes.
Inside the pipe are a Raspberry Pi 3, a camera module, and a real-time clock add-on board. A 2.4Ah rechargeable lead acid battery powers the set-up via a voltage regulator.
Using foam and fibreboard, Fred made a mount that holds everything in place and fits snugly inside the pipe.
PipeCam will be subject to ocean currents, not to mention the attentions of sea creatures, so it's essential to make sure that everything is held securely inside the pipe – something Fred has learned from previous versions of the project.
Software
It's straightforward to write time-lapse code for a Raspberry Pi using Python and one of our free online resources, but Fred has more ambitious plans for PipeCam. As well as a Python script to control the camera, Fred made a web page to display the health of the device. It shows battery level and storage availability, along with the latest photo taken by the camera. He also made adjustments to the camera's exposure settings using raspistill. You can see the effect in this side-by-side comparison of the default python-picam image and the edited raspistill one.
Underwater testing
Fred has completed the initial first test of PipeCam, running the device under water for an hour in two-metre deep water off the coast near his home. And the results? Well, see for yourself:



PipeCam is a work in progress, and you can read Fred's build log at the project's Hackaday.io page, so be sure to follow along.