Raspberry Pi won't let your watched pot boil
One of our favourite YouTubers, Harrison McIntyre, decided to make the aphorism "a watched pot never boils" into reality. They modified a tabletop burner with a Raspberry Pi so that it will turn itself off if anyone looks at it.
In this project, the Raspberry Pi runs facial detection using a USB camera. If the Raspberry Pi finds a face, it deactivates the burner, and vice versa.
There's a snag, in that the burner runs off 120 V AC and the Raspberry Pi runs off 5 V DC, so you can't just power the burner through the Raspberry Pi. Harrison got round this problem using a relay switch, and beautifully explains how a relay manages to turn a circuit off and on without directly interfacing with the circuit at the two minute mark of this video.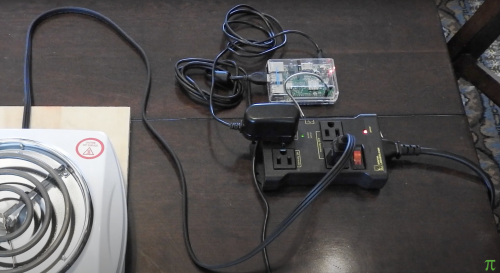 Harrison sourced a switchable plug bar which uses a relay to turn its own switches on and off. Plug the burner and the Raspberry Pi into that and, hey presto, you've got them working together via a relay.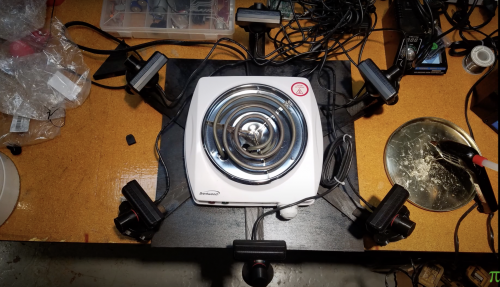 Things get jazzy at the four minute 30 second mark. At this point, Harrison decides to upgrade his single camera situation, and rig up six USB cameras to make sure that no matter where you are when you you look at the burner, the Raspberry Pi will always see your face and switch it off.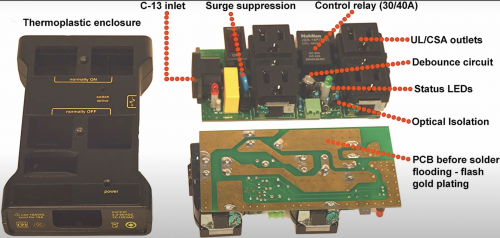 Harrison's multiple-camera setup proved a little much for the Raspberry Pi 3B he had to hand for this project, so he goes on to explain how he got a bit of extra processing power using a different desktop and an Arduino. He recommends going for a Raspberry Pi 4 if you want to try this at home.
Kit list:
Raspberry Pi 4
Tabletop burner
USB cameras or rotating camera
Switchable plug bar
All of this software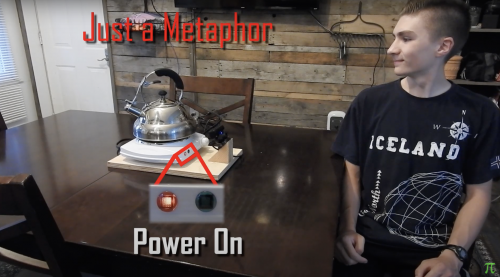 And the last great thing about this project is that you could invert the process to create a safety mechanism, meaning you wouldn't be able to wander away from your cooking and leave things to burn.
We also endorse Harrison's advice to try this with an electric burner and most definitely not a gas one; those things like to go boom if you don't play with them properly.