Raspberry Pi Christmas Shopping Guide 2020
The most wonderful time of the year is approaching! "Most wonderful" meaning the time when you have to figure out what gift best expresses your level of affection for various individuals in your life. We're here to take away some of that stress for you — provided your favourite individuals like Raspberry Pi, of course. Otherwise you're on your own. Sorry.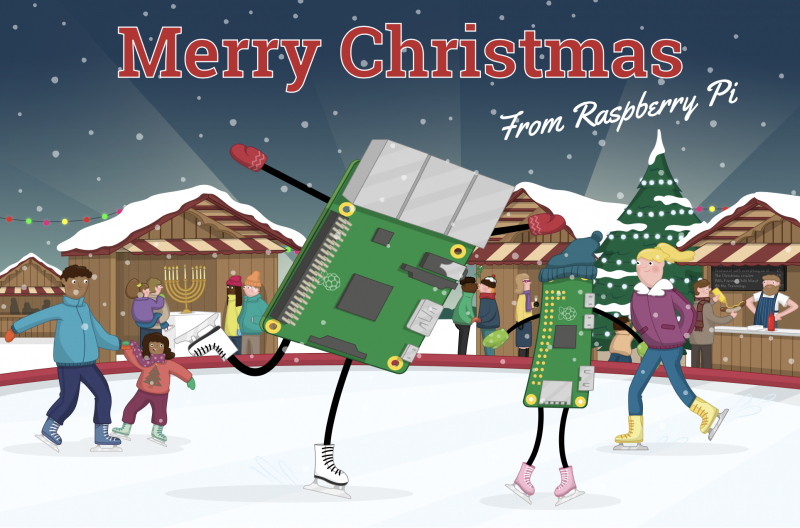 We've got ideas for the gamers in your life, what to get for the Raspberry Pi "superfan" who has everything, and options that allow you to keep giving all year round.
Newest and hottest
If keeping up with the Joneses is your thing, why not treat your nearest Raspberry Pi fan to one of our newest products…
Raspberry Pi 400 | $70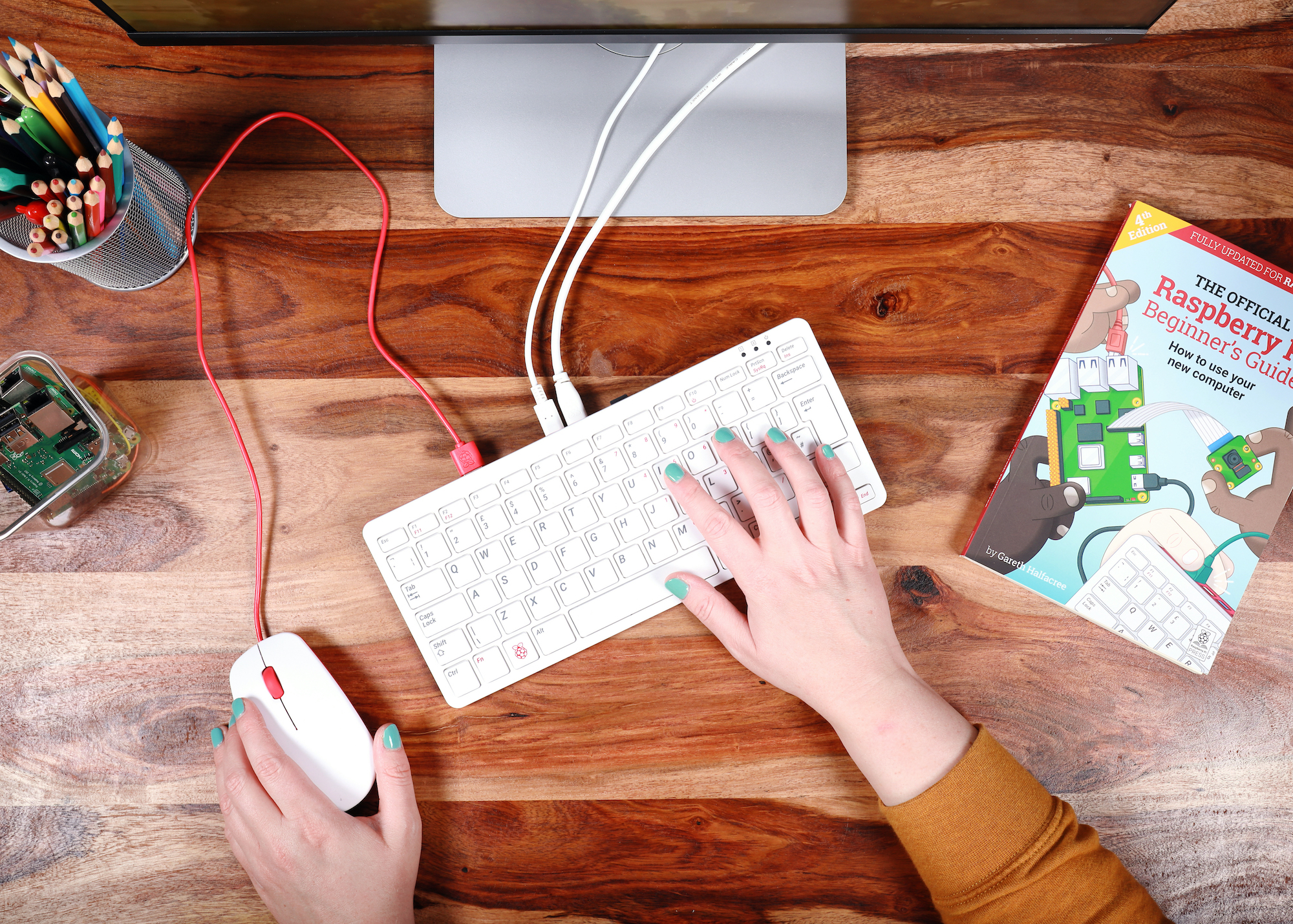 This year, we released Raspberry Pi 400: a complete personal computer, built into a compact keyboard, costing just $70. Our community went wild about the possibilities that Raspberry Pi 400 opens up for home learners and for those who don't have expensive tech options at their fingertips.
You just plug in a mouse, a monitor (any semi-modern TV screen should work), and go. The Raspberry Pi 400 Personal Computer kit costs $100 and comes with a few extras to help get you started. Or you can buy the Raspberry Pi 400 unit on its own.
Depending on where you are in the world, you may need to pre-order or join a waiting list, as Raspberry Pi 400 is in such high demand. But you could give a homemade 'IOU' voucher letting the recipient know that they will soon get their hands on one of our newest and most popular bits of kit.
Our latest book of coding coolness | £10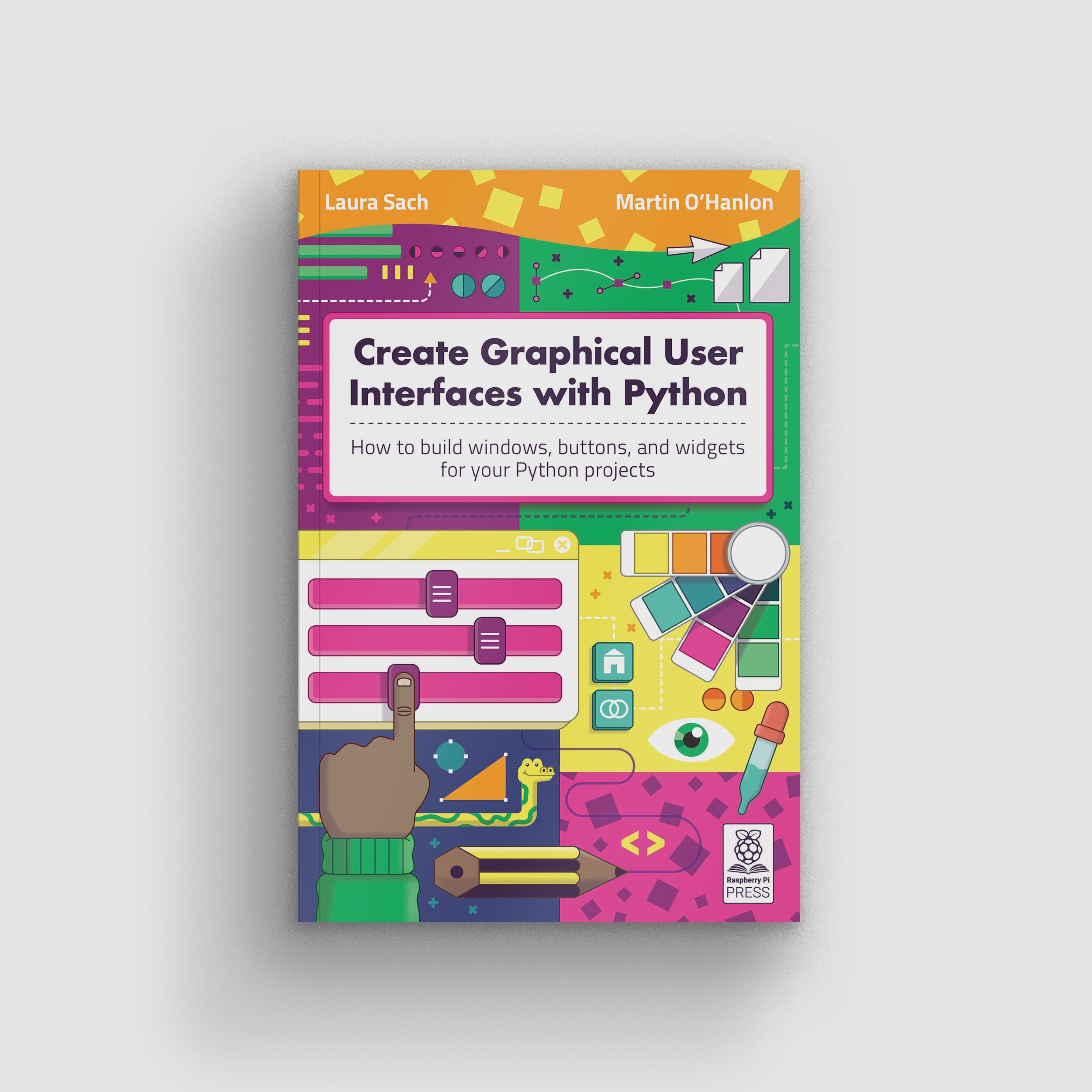 We publish some cool books around these parts. Laura Sach and Martin O'Hanlon, who are both Learning Managers at the Raspberry Pi Foundation, have written the very newest one, which is designed to help you to get more out of your Python projects.
In Create Graphical User Interfaces with Python, you'll find ten fun Python projects to create, including a painting program, an emoji match game, and a stop-motion animation creator. All for just £10.
So, if you've a keen coder in your midst, this book is the best choice to stretch their skills and keep them entertained throughout 2021. Buy it online from the official Raspberry Pi Press store.
Gamers
Raspberry Pi 4 Retro Gaming Kit | £88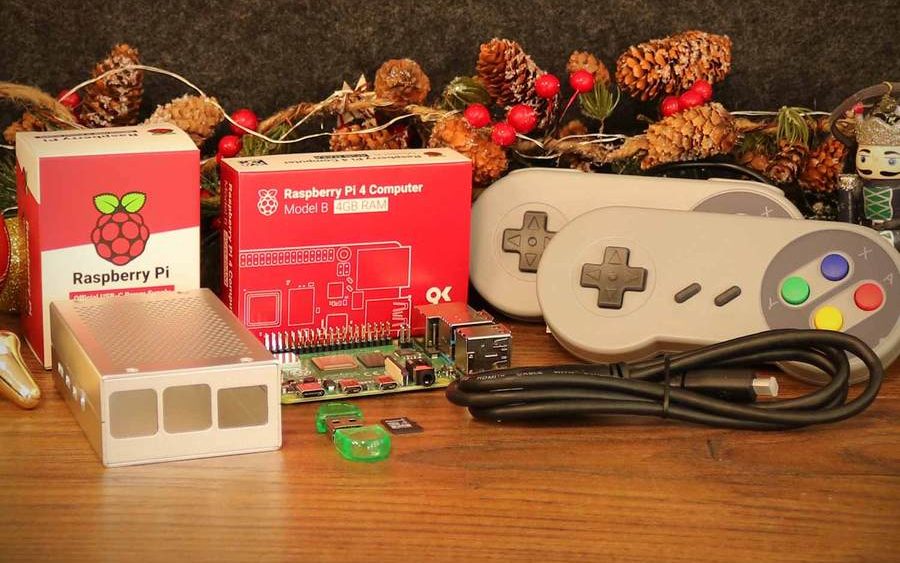 The Pi Hut's Raspberry Pi 4 Retro Gaming Kit costs £88 and includes everything you need to create your very own retro gaming console. All your lucky kit recipient has to find is a screen to plug into, and a keyboard to set up their new Raspberry Pi, which comes as part of the kit along with a case for it. The Pi Hut has also thrown in a 16GB microSD card, plus a reader for it, as well as our official micro HDMI cable. Job done.
Picade 8″ or 10″ display | from £165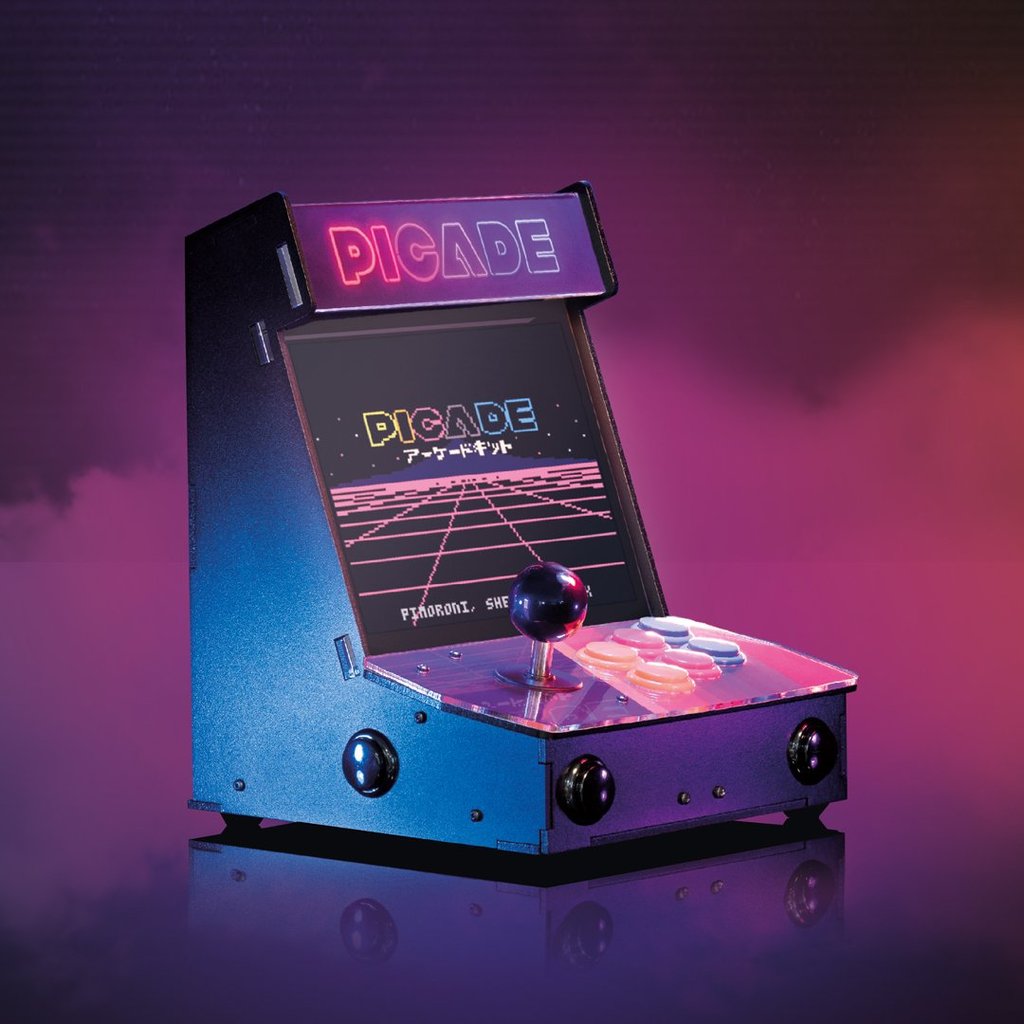 How cool does Picade look?! It's sold by Pimoroni and you can buy an 8″ display set for £165, or a 10″ display version for £225. Show me a self-respecting gamer who doesn't want a desktop retro arcade machine in their own home.
Picade is a Raspberry Pi–powered mini arcade that you build yourself. All you'll need to add is your own Raspberry Pi, a power supply, and a micro SD card.
Code the Classics, Volume 1 | £12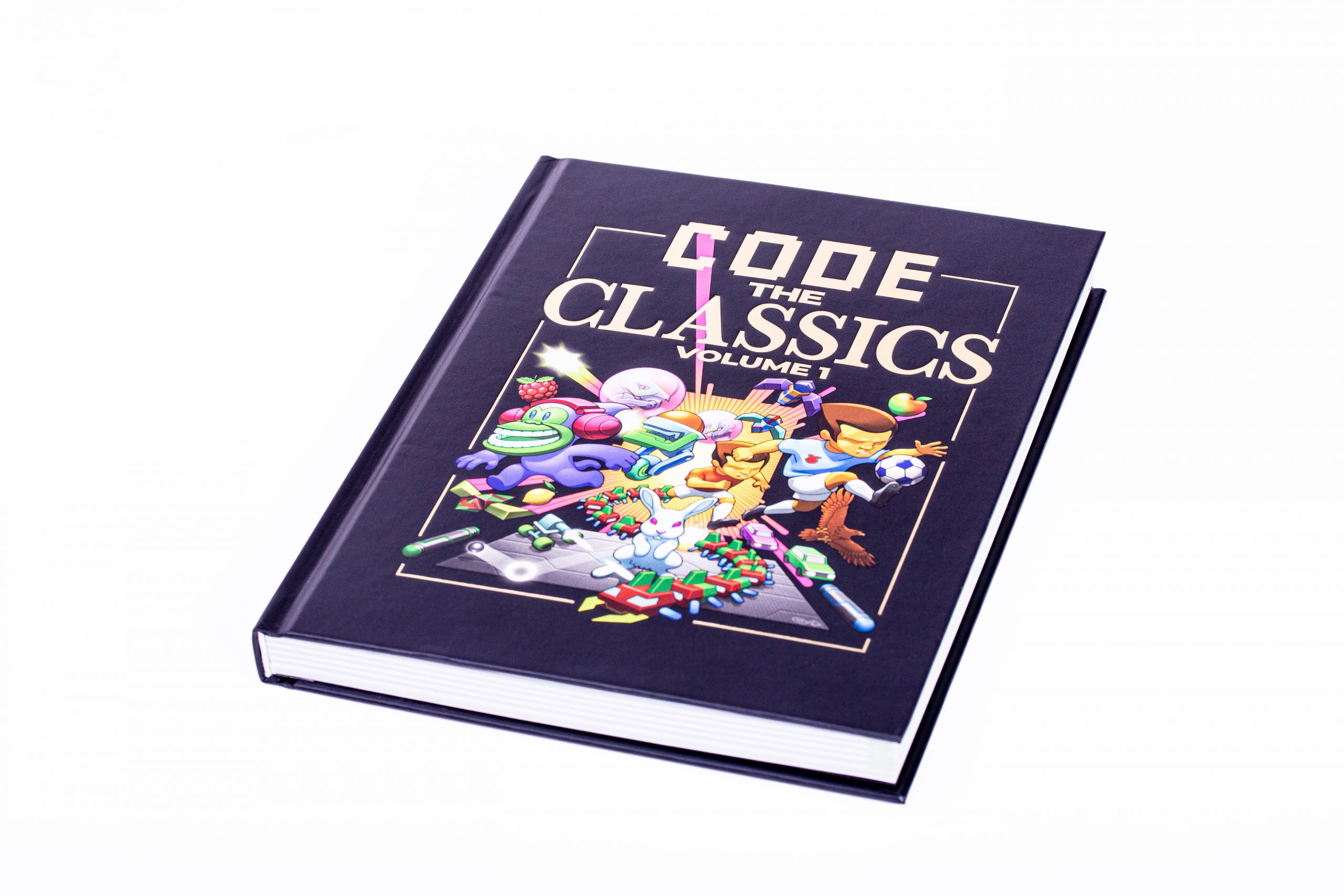 And if the gamer on your gift list prefers to create their own retro video games, send them a copy of Code the Classics, Volume 1. It's a stunning-looking hardback book packed with 224 pages telling the stories of some of the seminal video games of the 1970s and 1980s, and showing you how to create your own. Putting hours of projects in the hands of your favourite gamer will only set you back £12. Buy it online from the official Raspberry Pi Press store.
Raspberry Pi superfans
Raspberry Pi Zero W | $10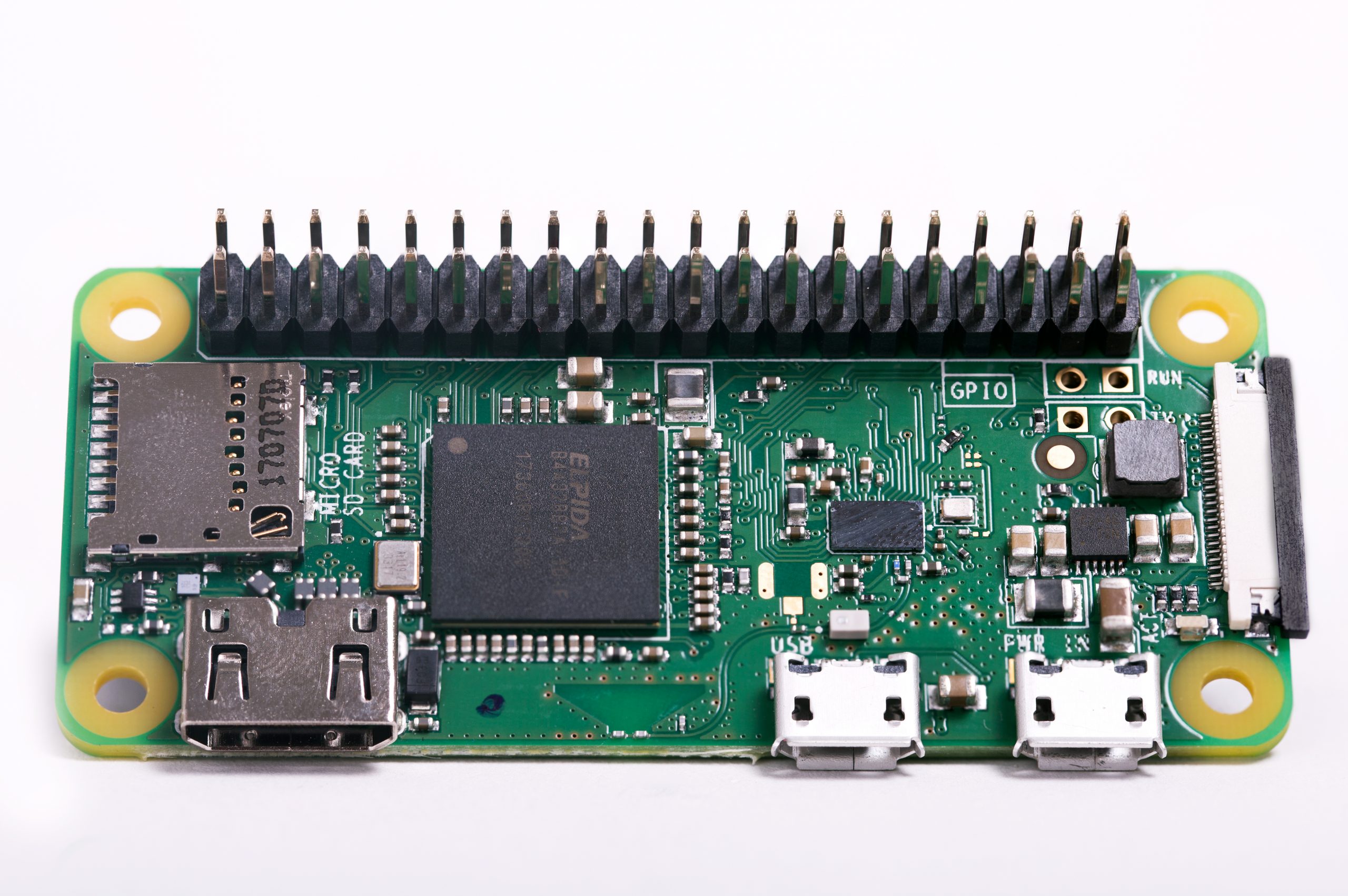 For just $10 apiece, you can drop a couple Raspberry Pi Zero W into any tinkerer's stocking and they'll be set for their next few projects. They will LOVE you for allowing them try a new, risky build without having to tear down something else they created to retrieve an old Raspberry Pi.
Babbage Bear | $9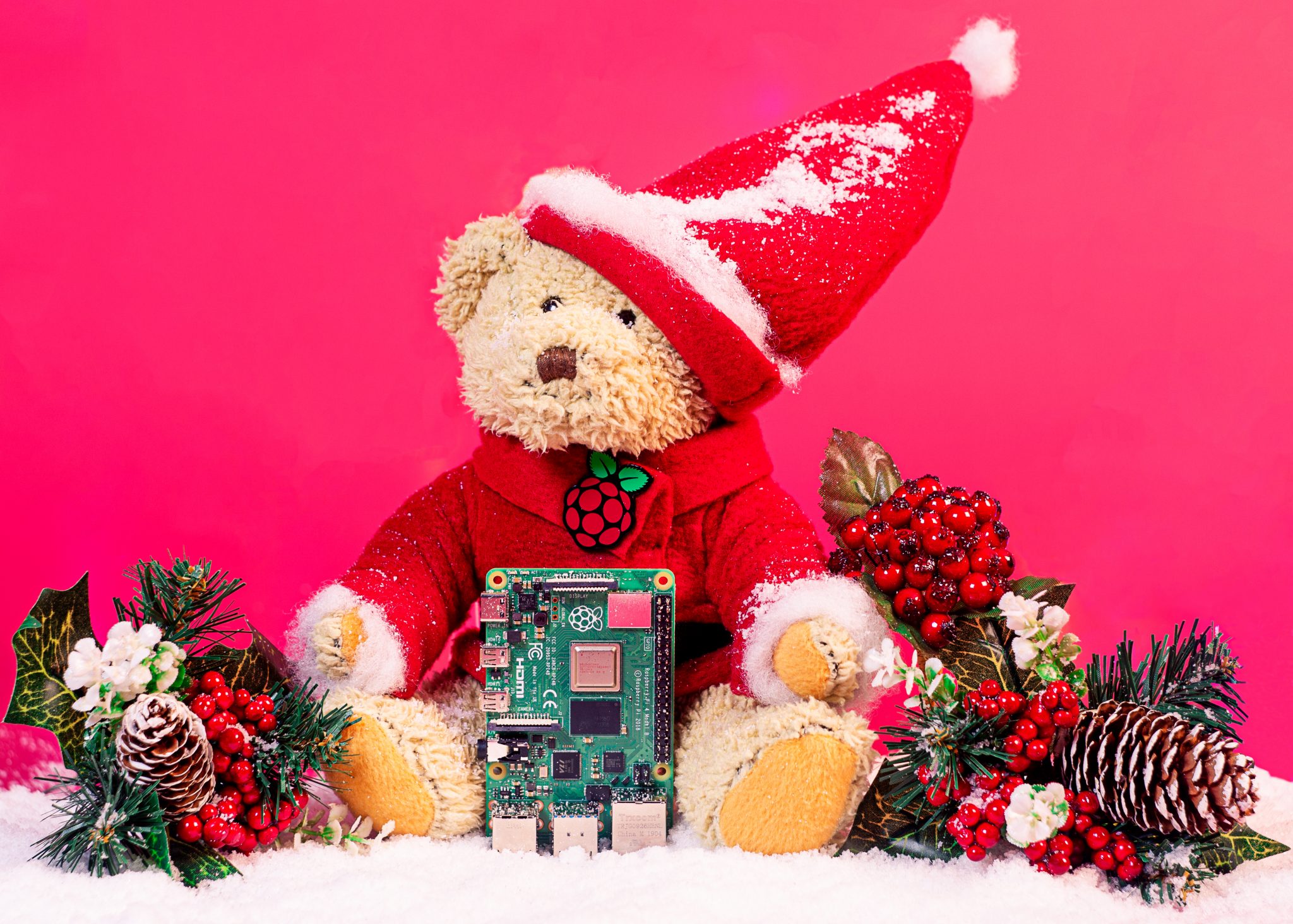 What to get the superfan who already has a desk full of Raspberry Pi? An official Babbage Bear to oversee the proceedings! Babbage only costs £9 and will arrive wearing their own Raspberry Pi–branded T-shirt. A special Raspberry Pi Towers inhabitant made our Babbage this Christmassy outfit before we photographed them.
Official t-shirts | $12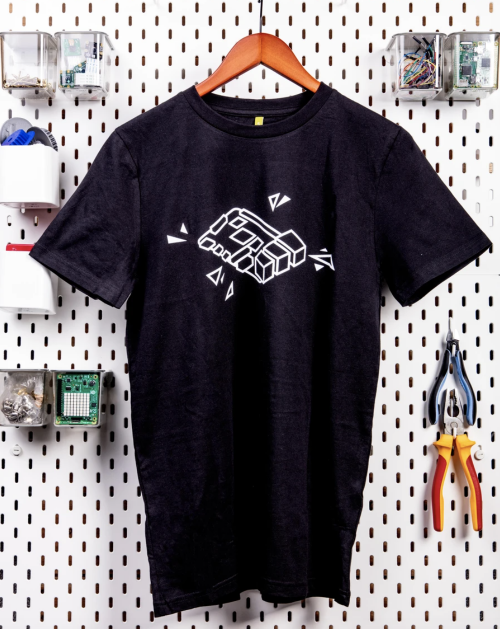 If you've a superfan on your gift list, then it's likely they already own a t-shirt with the Raspberry Pi logo on it — so why not get them one of these new designs?
Both costing just £12, the black Raspberry Pi "Pi 4" t-shirt was released to celebrate the launch of Raspberry Pi 4 and features an illustration of the powerful $35 computer. The white Raspberry Pi "Make Cool Stuff" option was created by Raspberry Pi's own illustrator/animator extraordinaire Sam Alder. Drop that inside fact on the gift tag for extra superfan points.
Wearable tech projects | £7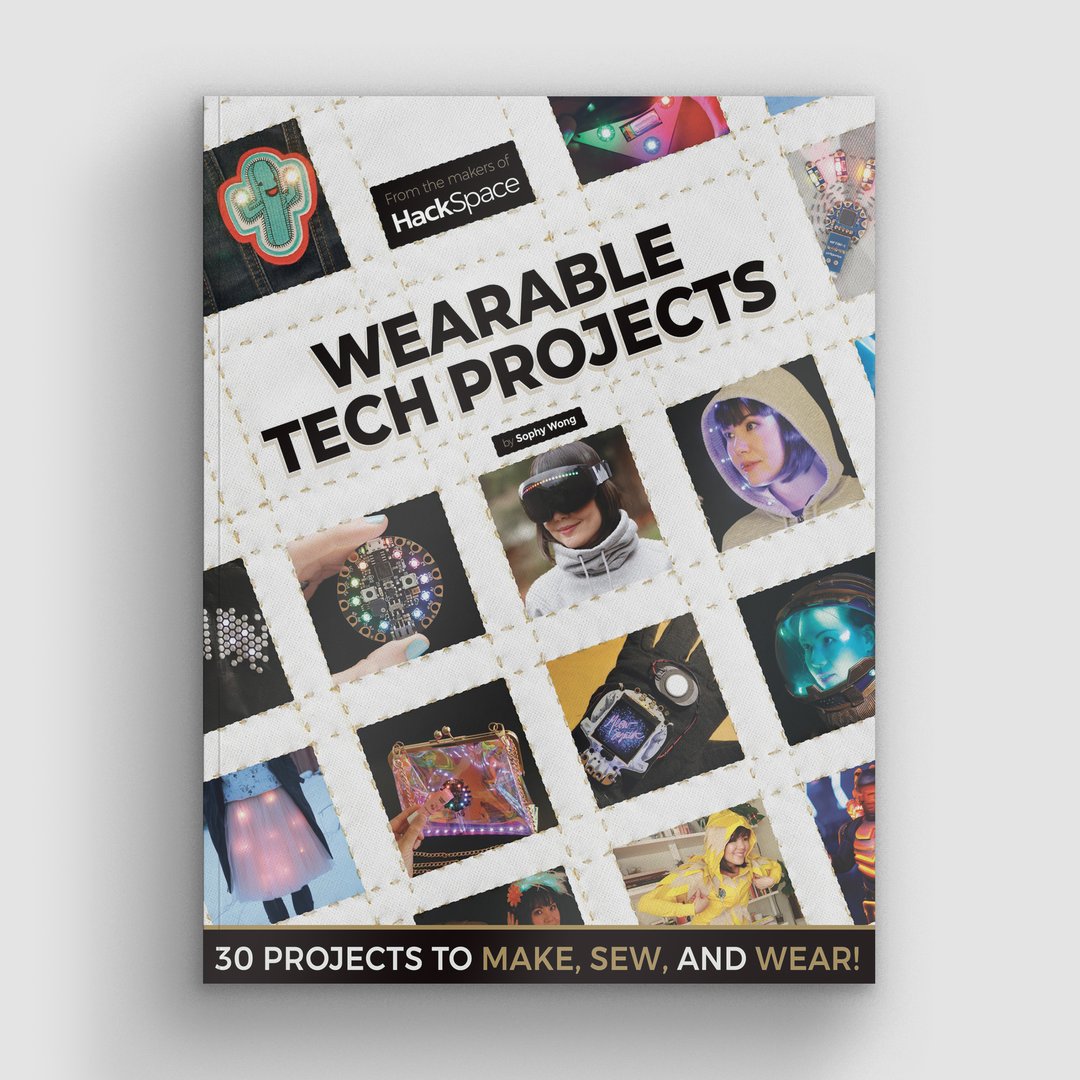 And if they're the kind of superfan who would like to make their own Raspberry Pi-–themed clothing, gift them with our Wearable Tech Projects book. This 164-page book gathers up the best bits of wearable technology from HackSpace magazine, with tutorials such as adding lights to your favourite cosplay helmet, and creating a glowing LED skirt. It's on sale for just £7 and you can buy it online from the official Raspberry Pi Press store.
Keep giving all year
What if you could give the joy of opening a Raspberry Pi–themed gift every single month for a whole year? Our magazine subscriptions let you do just that, AND they come with a few extra gifts when you sign up.
The MagPi magazine
The official Raspberry Pi magazine comes with a free Raspberry Pi Zero kit worth £20 when you sign up for a 12-month subscription. The magazine is packed with computing and electronics tutorials, how-to guides, and the latest news and reviews.
Check out subscription deals on the official Raspberry Pi Press store.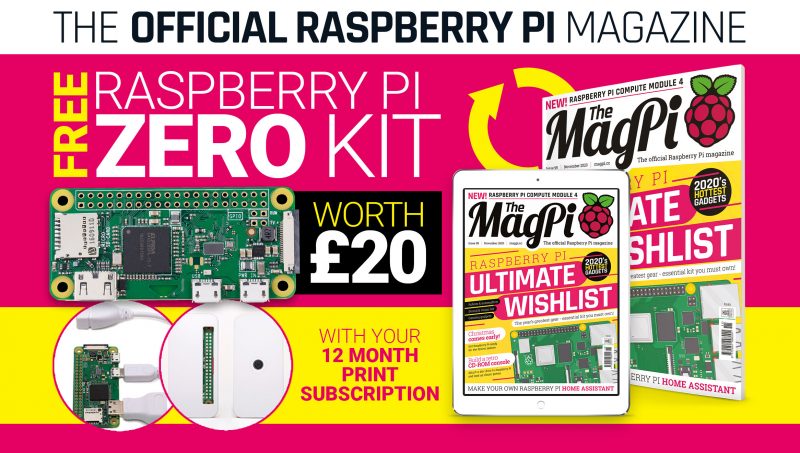 HackSpace magazine
HackSpace magazine is packed with projects for fixers and tinkerers of all abilities. 12-month subscriptions comes with a free Adafruit Circuit Playground Express, which has been specially developed to teach programming novices from scratch and is worth £25.
Check out subscription deals on the official Raspberry Pi Press store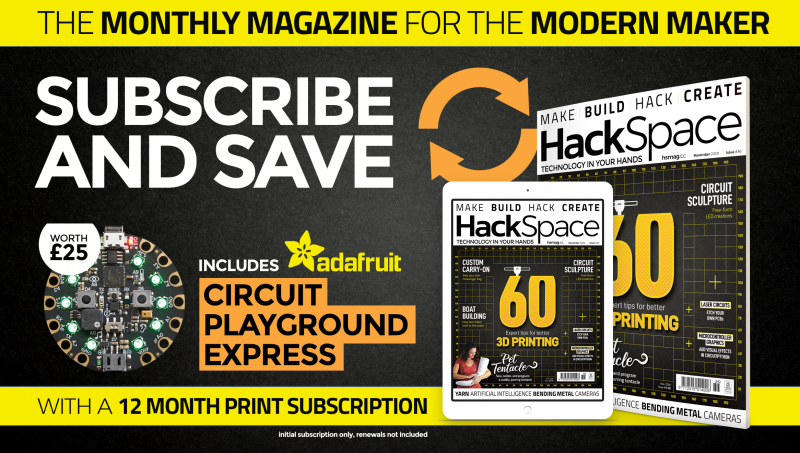 Wireframe magazine
Wireframe magazine lifts the lid on video games. In every issue, you'll find out how games are made, who makes them, and how you can make your own using detailed guides. The latest deal gets you three issues for just £10, plus your choice of one of our official books as a gift.
Check out more subscriptions deals on the official Raspberry Pi Press store.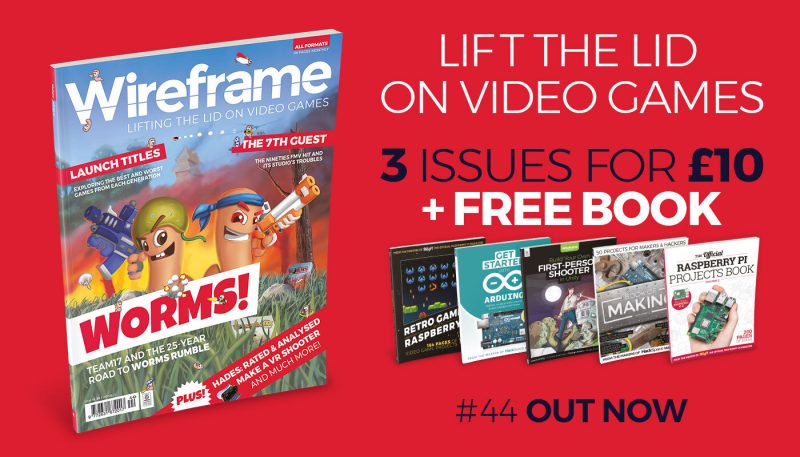 Custom PC
Custom PC is the magazine for people who are passionate about PC technology and hardware. You can subscribe to receive three issues for just £10, and you'll also receive a book as a gift.
Check out subscription offers on the official Raspberry Pi Press store.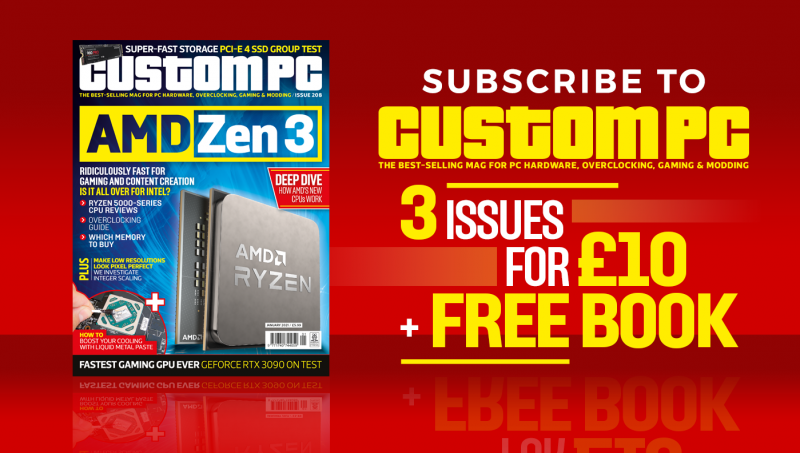 That's all folks. Have a holly jolly one. Drop a question in the comments box below if you're after something Raspberry Pi–themed which isn't mentioned here. I'm half elf and should be able to help.