Raspberry Pi Christmas Shopping Guide 2019
Stuck for what to buy your friends and family this Christmas? Whether you're looking to introduce someone to Raspberry Pi and coding, or trying to find the perfect gift for the tech-mad hobbyist in your life, our Christmas Shopping Guide 2019 will help you complete your shopping list. So, let's get started…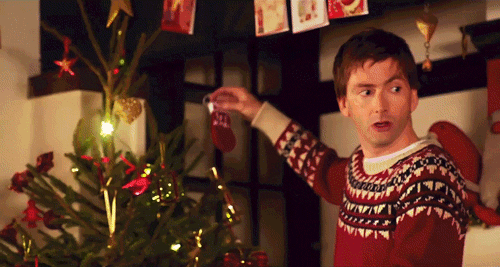 The good ol' Raspberry Pi
They've asked for a Raspberry Pi but not told you which one they want? You know they like coding but don't know where to start? They're an avid baker and you think they may have spelt 'pie' wrong on their Christmas list? No problem, we've got you sorted.
Raspberry Pi 4 Desktop Kit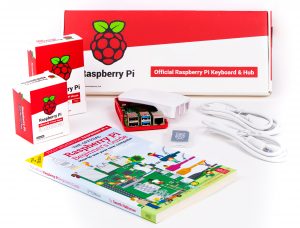 With everything you need to get started using Raspberry Pi 4, the Raspberry Pi 4 Desktop Kit contains our official mouse, keyboard with an integrated USB hub, USB-C power adapter, case, two micro HDMI leads, our Beginner's Guide and, of course, the 4GB Raspberry Pi 4. Available from our Approved Resellers and the Raspberry Pi Store, Cambridge, the Desktop Kit is the perfect gift for anyone who's wanting to get started with coding and digital making, or who's simply looking to upgrade their current home computer to a smaller, less power-hungry setup.
Visit the Raspberry Pi Store, Cambridge, or find your nearest Approved Reseller online.
Raspberry Pi Zero W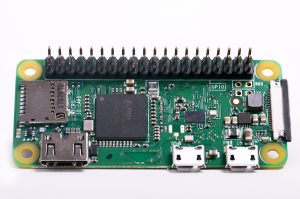 The smallest Raspberry Pi still packs a punch despite its size and price. For $10, Raspberry Pi Zero W is perfect for embedding into projects and, with onboard Bluetooth and wireless LAN, there are fewer cables to worry about. Buy a Raspberry Pi Zero W with or without pre-soldered header pins, and pop it in someone's stocking this Christmas as a great maker surprise.
Visit the Raspberry Pi Store, Cambridge, or find your nearest Approved Reseller online.
Get Started with Raspberry Pi 3A+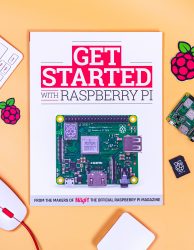 This isn't just a book: it's a book with a computer on the front. Getting Started with Raspberry Pi is a great gift for anyone curious about coding and, at £35, it's a pretty affordable gift to give this festive season. Alongside the 116-page getting-started guide, the package also contains a Raspberry Pi 3A+, official case, and 16GB micro SD card pre-loaded with NOOBs. Raspberry Pi 3A+ can be powered with a good-quality micro USB phone charger, and it can be connected to any TV or computer display via standard HDMI. Grab a keyboard and mouse — you'll be surprised how many people have a keyboard and mouse lying around — and you're good to go!
Order your gift today from the Raspberry Pi Press online store, with international shipping available.
A full range of all Raspberry Pi variants, official accessories, and add-ons can be found on our products page.
A Raspberry Pie
Don't be lazy, make your own!
Books
Raspberry Pi Press has released a small library's worth of publications these last few months — have you ordered all your copies yet?
Pre-orders are now open for our glorious Code the Classics, so secure your copy now for the 13 December release date, with free UK shipping. And, while you're on our Raspberry Pi Press page, check out our latest range of publications to suit all techy interests: Retro Gaming with Raspberry Pi will show the budding gamer in your life how to build their own Raspberry Pi retro arcade to play their Code the Classics favourites on, while Book of Making 2 and Raspberry Pi Projects Book 5 will inspire them to make all manner of amazing projects, from electronics and woodworking to crafts and rockets.
If they're already full to the brim with Raspberry Pi, why not treat them to our Get Started with Arduino guide so they can expand upon their electronics skills. We also offer a host of established publications at discounted prices, including Sophy Wong's Wearable Tech Projects, An Introduction to C & GUI Programming, and previous volumes of the Book of Making and the Raspberry Pi Projects Book.
Visit the Raspberry Pi Press online store, or head to the Raspberry Pi Store, Cambridge to find all our publications. You may also find a selection in your local WHSmith, Sainsbury's, or Barnes & Noble.
Magazine subscriptions
Subscriptions are available for all of our magazines. 12-month subscribers to The MagPi magazine will receive a free Raspberry Pi, while a 12-month subscription to HackSpace magazine will net you a free Adafruit Circuit Playground Express.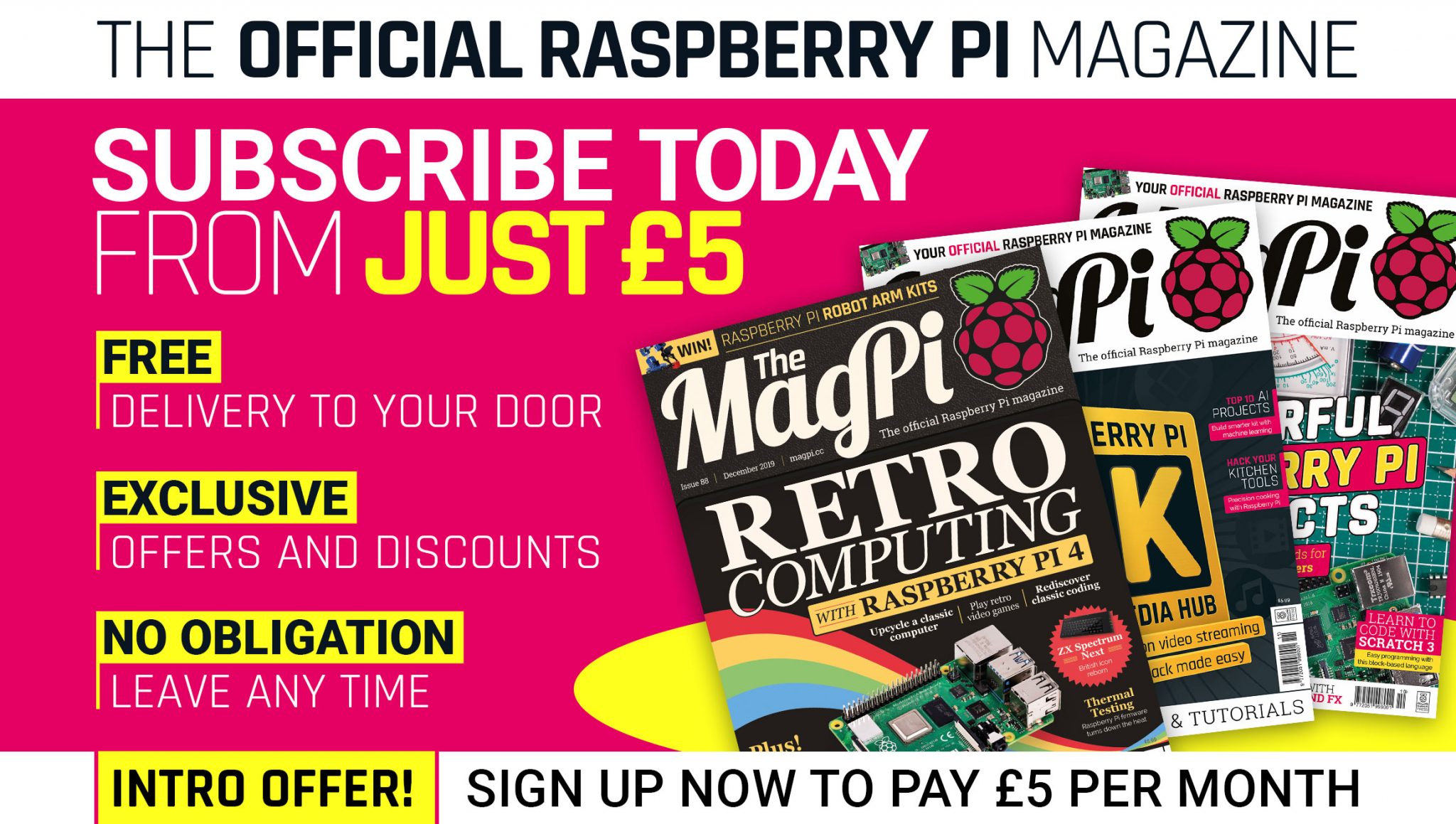 Subscribers to Wireframe magazine, Custom PC magazine, and Digital SLR Photography will save up to 49% compared to newsstand prices, with many subscription options to choose from.
Babbage Bear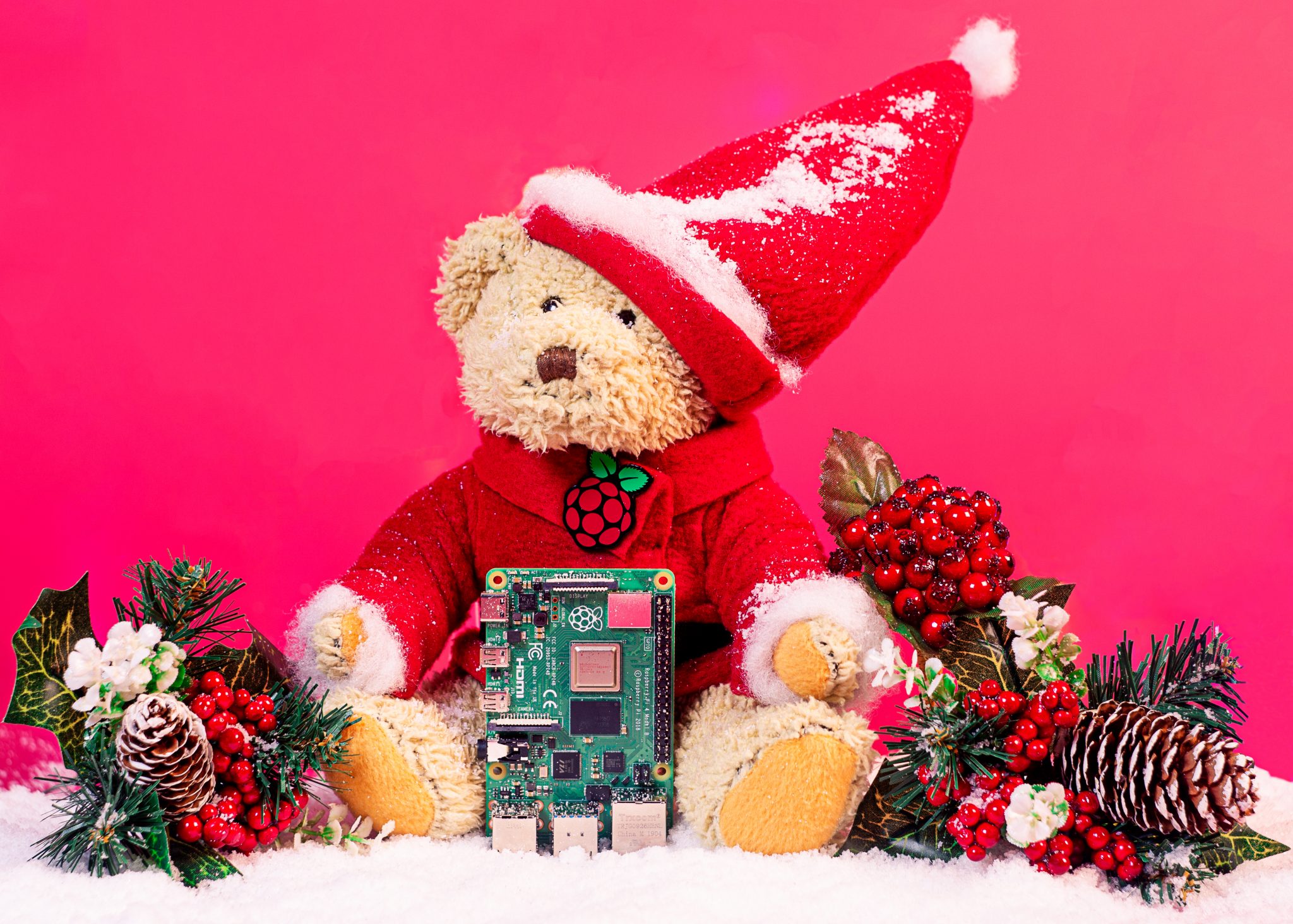 Everyone needs a Babbage Bear. Your new Babs will come complete with their own Raspberry Pi-branded shirt. And, with some felt, stuffing, and a stapler, you can make them as festive as ours in no time!
Order yours online, or buy Babbage at the Raspberry Pi Store, Cambridge.
Great third-party add-ons and essential kit
The Pi Hut's 3D Xmas Tree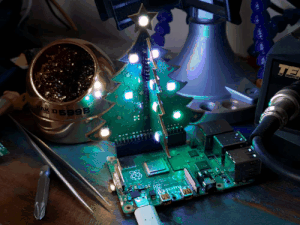 This newest iteration of The Pi Hut 3D Xmas Tree includes programmable RGB LEDs! Simply detach the two halves of the tree from their frame, slot them together, and place them onto the GPIO pins of your Raspberry Pi. With the provided libraries of code, the tree will be lit up and merry before you know it.
How about programming it to flash to your favourite Christmas song? Get yours today from The Pi Hut and the Raspberry Pi Store, Cambridge.
Pimoroni Pirate Radio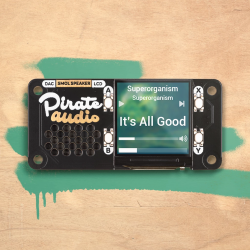 "Pirate Audio Speaker," Pimoroni explain "is perfect for making a Lilliputian radio, sound effect player, or even as a teeny-weeny games console!"
Attach this HAT to any 40-pin Raspberry Pi and start creating a whole host of wonderful audio-visual projects — such as a Christmas #1 jukebox — to get you in the mood for your office party.
Available from the Pimoroni website and the Raspberry Pi Store, Cambridge.
PocketMoneyTronics GPIO Christmas Tree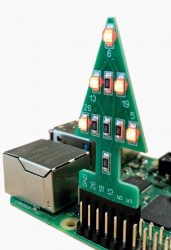 This super-cute GPIO add-on allows users to write their own light shows via GPIO. Available for £4 from the Raspberry Pi Store, Cambridge, and the PocketMoneyTronics website, it's a nice festive addition to any coders stocking.
Full instructions are provided with the kit, and are also available online. Buy the kit pre-soldered or loose, depending on your giftee's soldering skills.
Visit the websites of all our Approved Resellers for more great Raspberry Pi gifts. Find your local Approved Reseller by selecting your country from the dropdown menu on any Raspberry Pi Products page.
Essential kit
Fill their maker kit this festive season, with a whole host of great components and tools. A soldering iron is a great way for coders to start bringing their projects out into the real world, allowing them to permanently add sensors, lights, buttons, etc. to their Raspberry Pi. They'll also need one if they want to add header pins to the $5 Raspberry Pi Zero and $10 Raspberry Pi Zero W.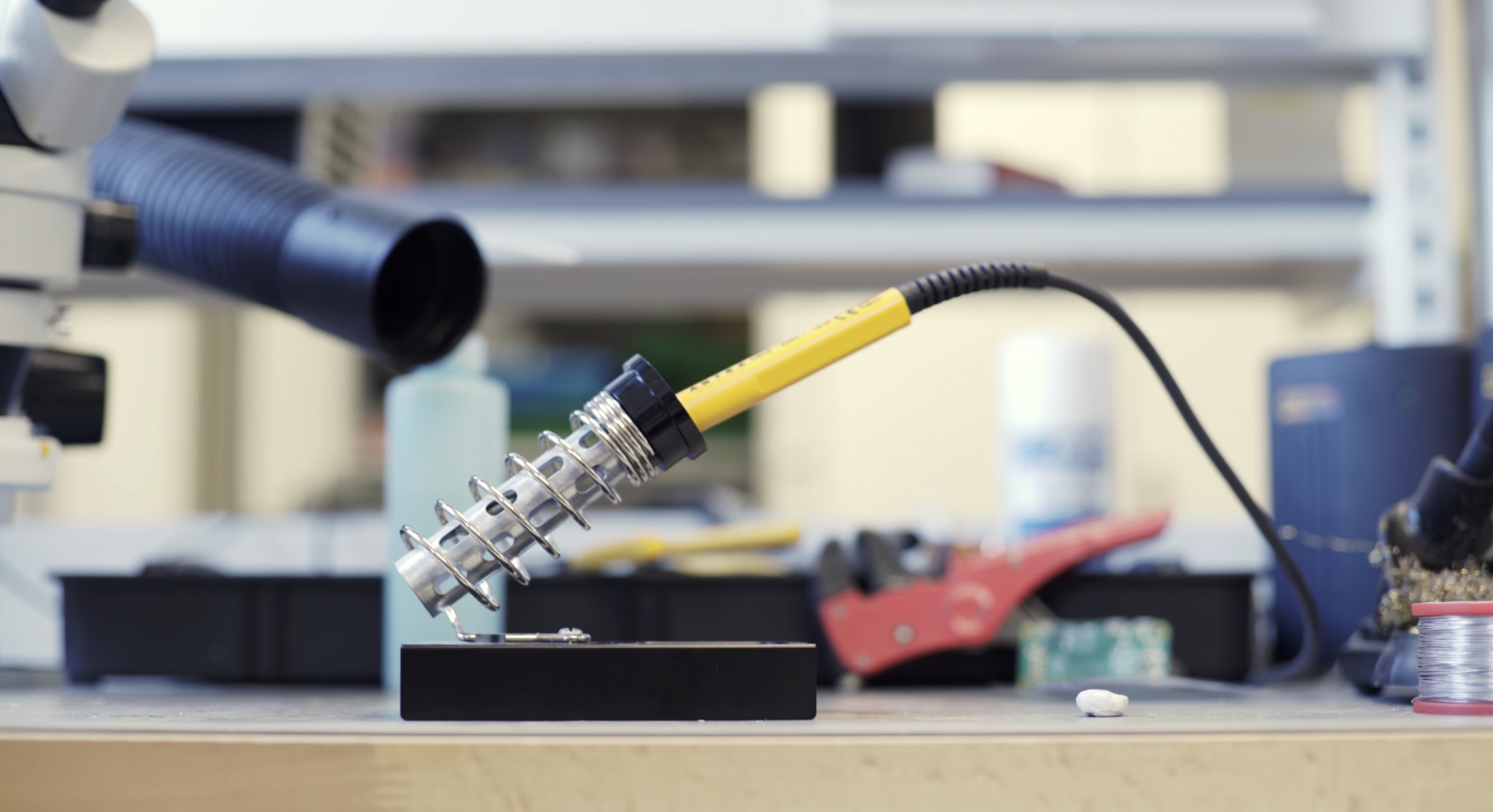 You can never have enough LEDs. Available in a variety of sizes and colours, you can find packs of LEDs online or in your local electronics store.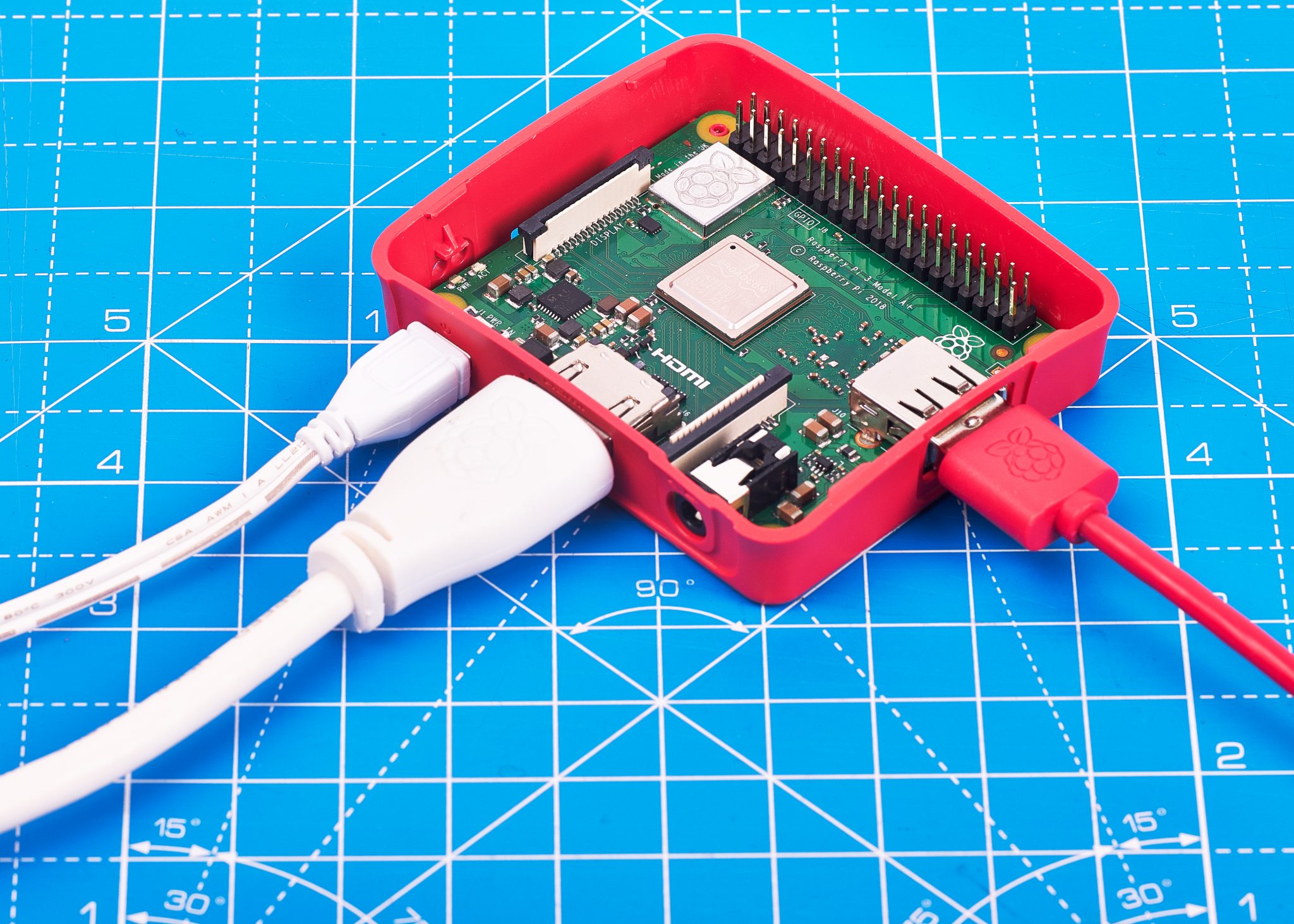 Never underestimate the importance of a cutting mat. Not only will it save your tabletop from craft knife cuts and soldering iron burns, but they also look great in photos for when its time to show of their latest project!
Amazon Smile

If you plan on making online purchases via Amazon, please consider selecting the Raspberry Pi Foundation via Amazon Smile! Your items will still be the same cost to you, but Amazon will donate a portion of the purchase price to help us continue to make free computer science education available to adults  and young people everywhere.
For those of you based elsewhere, we're pretty sure that you just need to add smile. before amazon in the Amazon web address you use in your country, so give that a try. If that doesn't work, try searching for Amazon Smile via your prefered search engine.
Our gift to you
We wanted to give you a gift this festive season, so we asked the incredibly talented Sam Alder to design an illustration for you to print or use as your desktop wallpaper.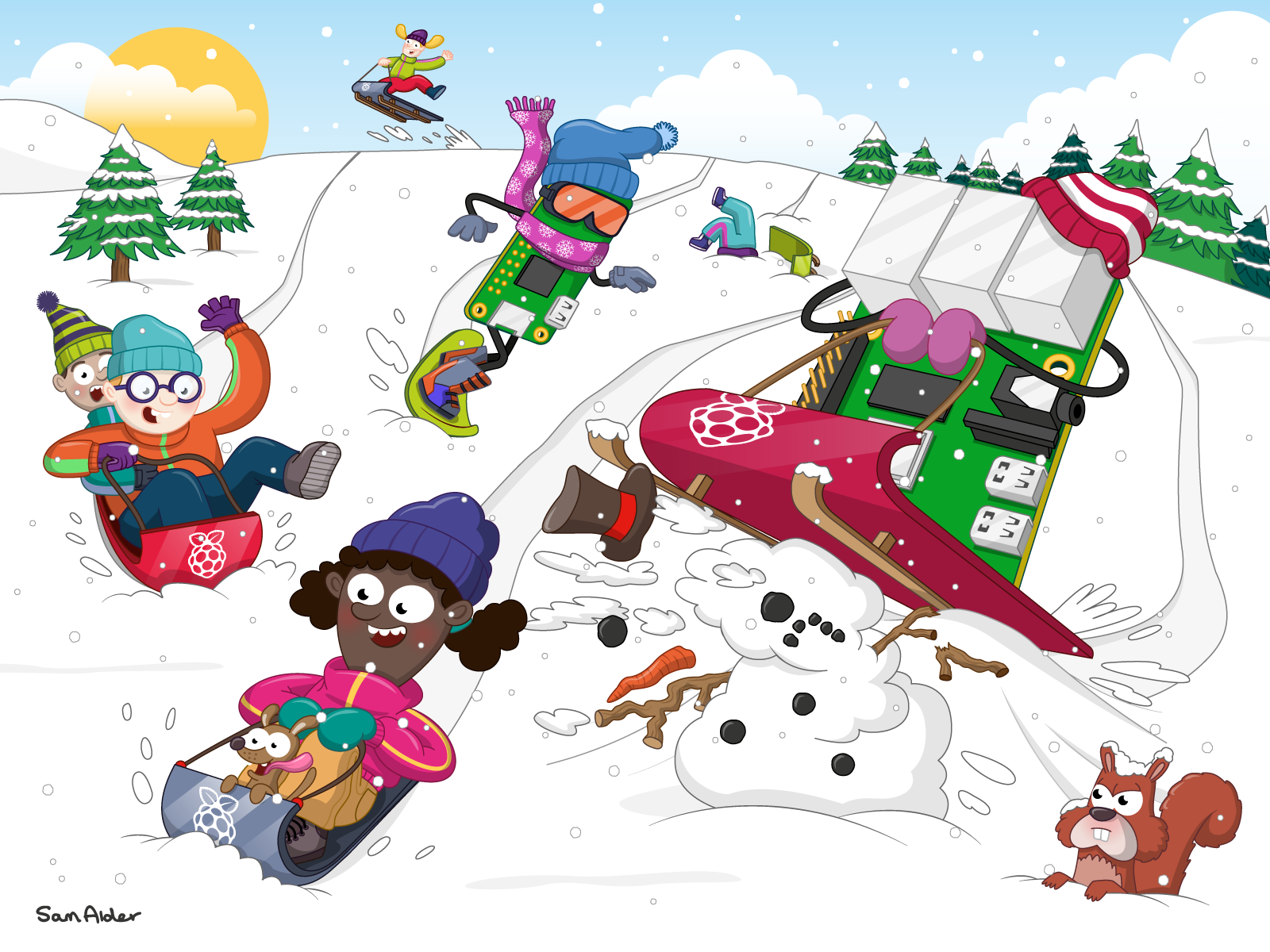 The poster is completely free for you to use and can be opened by clicking on the image above. We just ask that you don't sell it, print it onto a t-shirt or mug, tattoo it onto your body, or manipulate it. But do feel free to print it as a poster for your home, classroom, or office, or to upload it as your computer wallpaper. And, when you do, be sure to take a photo and share it with us on social media.
You can also download a wider version of the image.
Happy gift-giving this 2019!