Philip Colligan wants your books (for our library)
You may have heard the news that the Raspberry Pi Foundation recently took up residence in a new location. And unlike previous offices, the new building offers up more room for members of the team to work and learn, including the yet-to-be-named library.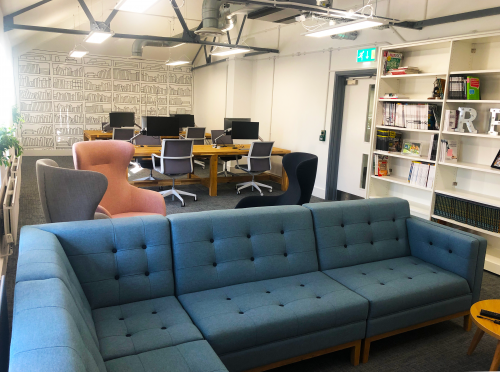 (I'll have thought of name by the end of this blog post.)
The Raspberry Pi Foundation library
At the moment, the library is home to copies of books written by members of the team, issues of The MagPi, Wireframe, and HackSpace magazine, Project Books, Essentials Guides, and various other related publications.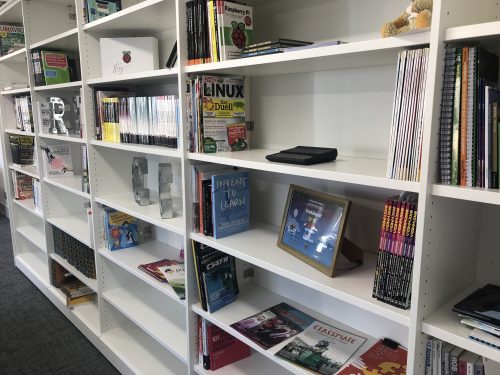 However, on a recent visit in the Foundation office from Raspberry Pi Trading, I was accosted by Foundation CEO Philip Colligan and asked if I could put out the following request to our community.
We'd like your books
Philip would like to ask you whether you have any old books about coding, such as the classic Usborne series, or aged user manuals or games listings that you don't need anymore and could donate to our library!
This call also goes out to anyone who has written a book about coding and would like to see their work on our shelves.
Immortality for all
I asked Philip what people can expect in return for donating a book, and he said the following:

So be sure to include your return address so we can send you some stickers as a thank you for your donation.
Send your books
If you have a book you'd like to donate, please send it to the address below. And if we receive double-ups of any publications, we promise to put them to good use by passing them on to local libraries or coding clubs so that others can experience the iconic books of our childhoods.
The Philip Colligan Library of Solitude and Reflection
Raspberry Pi Foundation
37 Hills Road
Cambridge
CB2 1NT
United Kingdom