New book: The Official Raspberry Pi Camera Guide
To coincide with yesterday's launch of the Raspberry Pi High Quality Camera, Raspberry Pi Press has created a new Official Camera Guide to help you get started and inspire your future projects.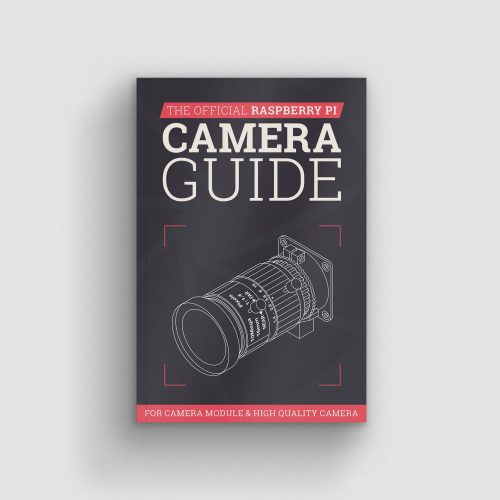 The Raspberry Pi High Quality Camera
Connecting a High Quality Camera turns your Raspberry Pi into a powerful digital camera. This 132-page book tells you everything you need to know to set up the camera, attach a lens, and start capturing high-resolution photos and video footage.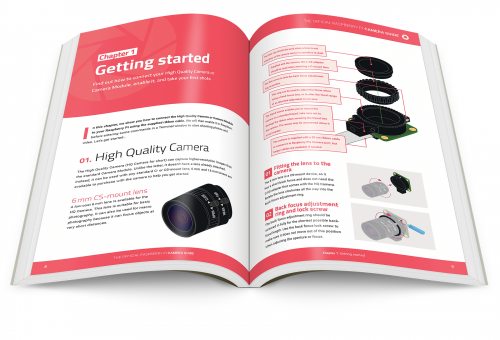 Make those photos snazzy
The book tells you everything you need to know in order to use the camera by issuing commands in a terminal window or via SSH. It also demonstrates how to control the camera with Python using the excellent picamera library.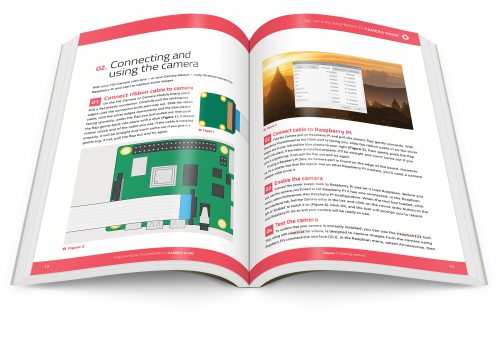 You'll discover the many image modes and effects available – our favourite is 'posterise'.
Build some amazing camera-based projects
Once you've got the basics down, you can start using your camera for a variety of exciting Raspberry Pi projects showcased across the book's 17 packed chapters. Want to make a camera trap to monitor the wildlife in your garden? Build a smart door with a video doorbell? Try out high-speed and time-lapse photography? Or even find out which car is parked in your driveway using automatic number-plate recognition? The book has all this covered, and a whole lot more.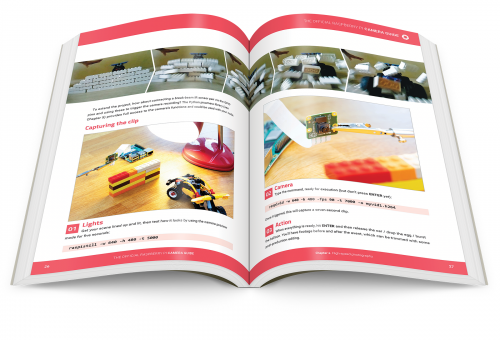 Don't have a High Quality Camera yet? No problem. All the commands in the book are exactly the same for the standard Raspberry Pi Camera Module, so you can also use this model with the help of our Official Camera Guide.
Snap it up!
The Official Raspberry Pi Camera Guide is available now from the Raspberry Pi Press online store for £10. And, as always, we have also released the book as a free PDF. But the physical book feels so good to hold and looks so handsome on your bookshelf, we don't think you'll regret getting your hands on the print edition.
Whichever format you choose, have fun shooting amazing photos and videos with the new High Quality Camera. And do share what you capture with us on social media using #ShotOnRaspberryPi.