New book (with added computer): Get Started with Raspberry Pi
The Raspberry Pi Press is really excited to announce the release of Get Started with Raspberry Pi. This isn't just a book about a computer: it's a book with a computer.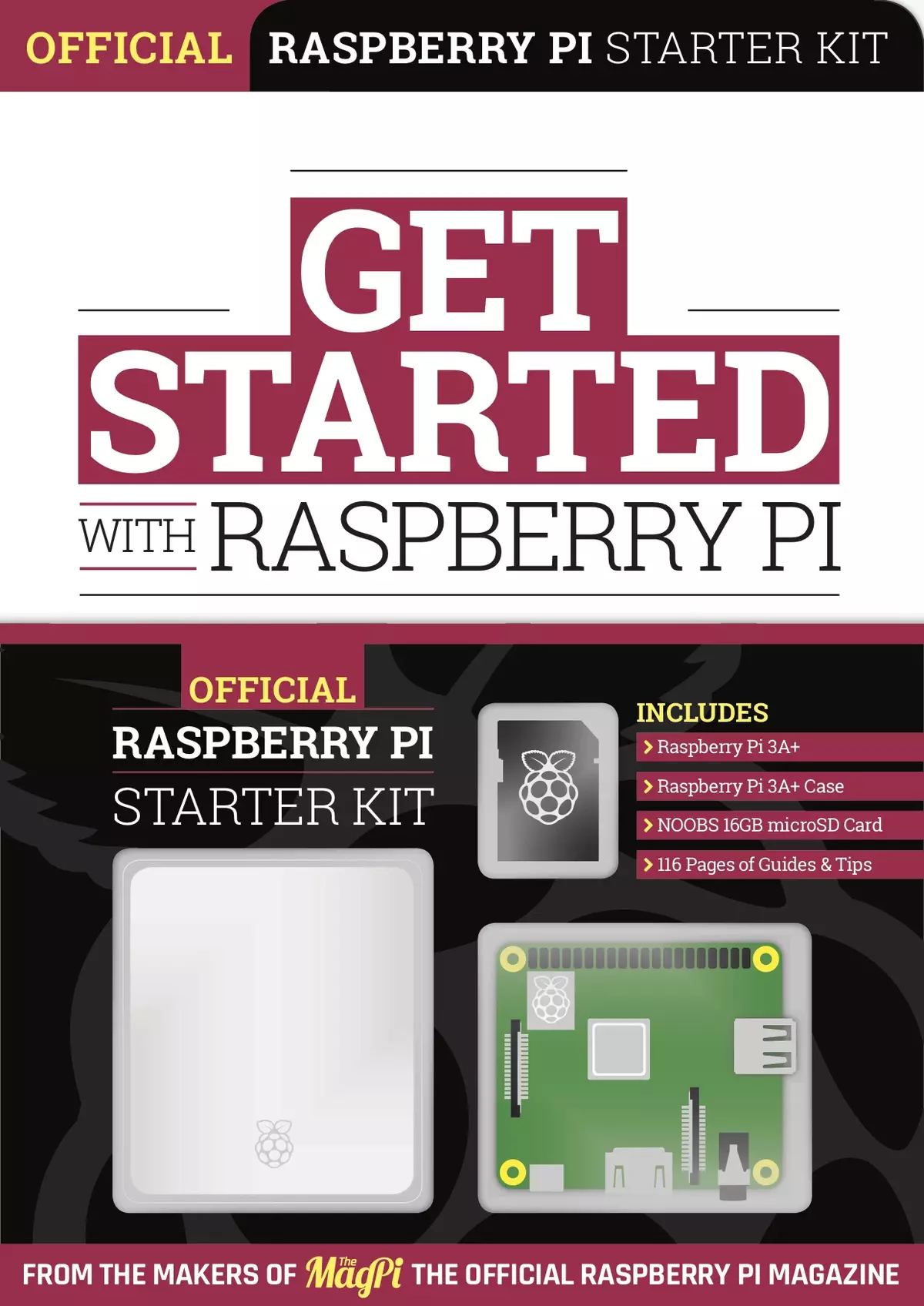 Ideal for beginners, this official guide and starter kit contains everything you need to get started with Raspberry Pi.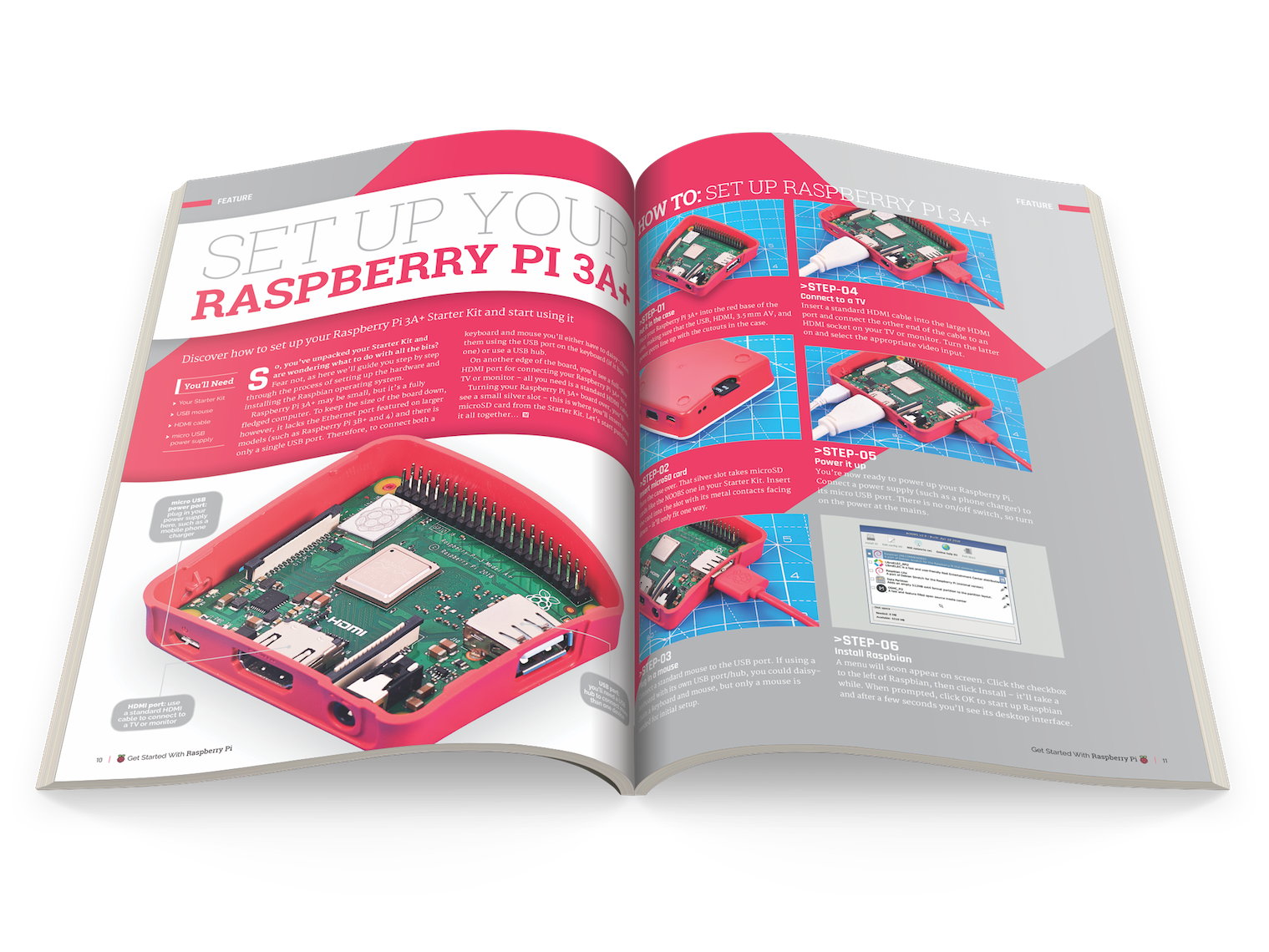 Inside you'll find a Raspberry Pi 3A+, the official case, and a 16GB microSD memory card – preloaded with NOOBS, containing the Raspbian operating system. The accompanying 116-page book is packed with beginner's guides to help you master your new Raspberry Pi!
Set up your new Raspberry Pi 3A+ for the first time.
Discover amazing software built for creative learning.
Learn how to program in Scratch and Python.
Control electronics: buttons, lights, and sensors.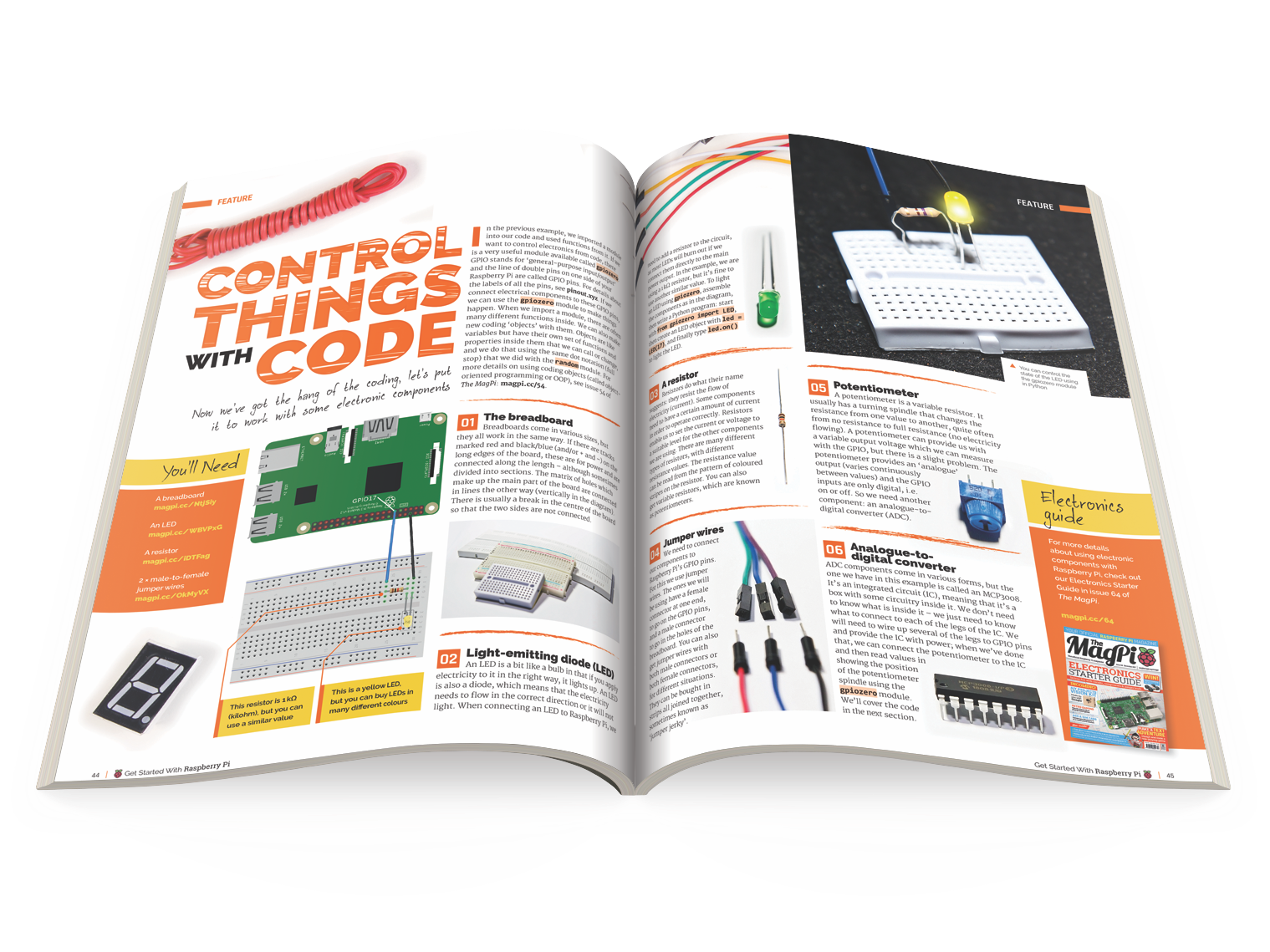 A brilliant Christmas gift idea, it's available now in the Raspberry Pi Press store. As always, we have also released the guide as a free PDF – minus the 3A+, case and SD card, of course!
Raspberry Pi Beginner's Guide 3rd Edition
And that's not all! We have also created a new edition of our popular Raspberry Pi Beginner's Guide book.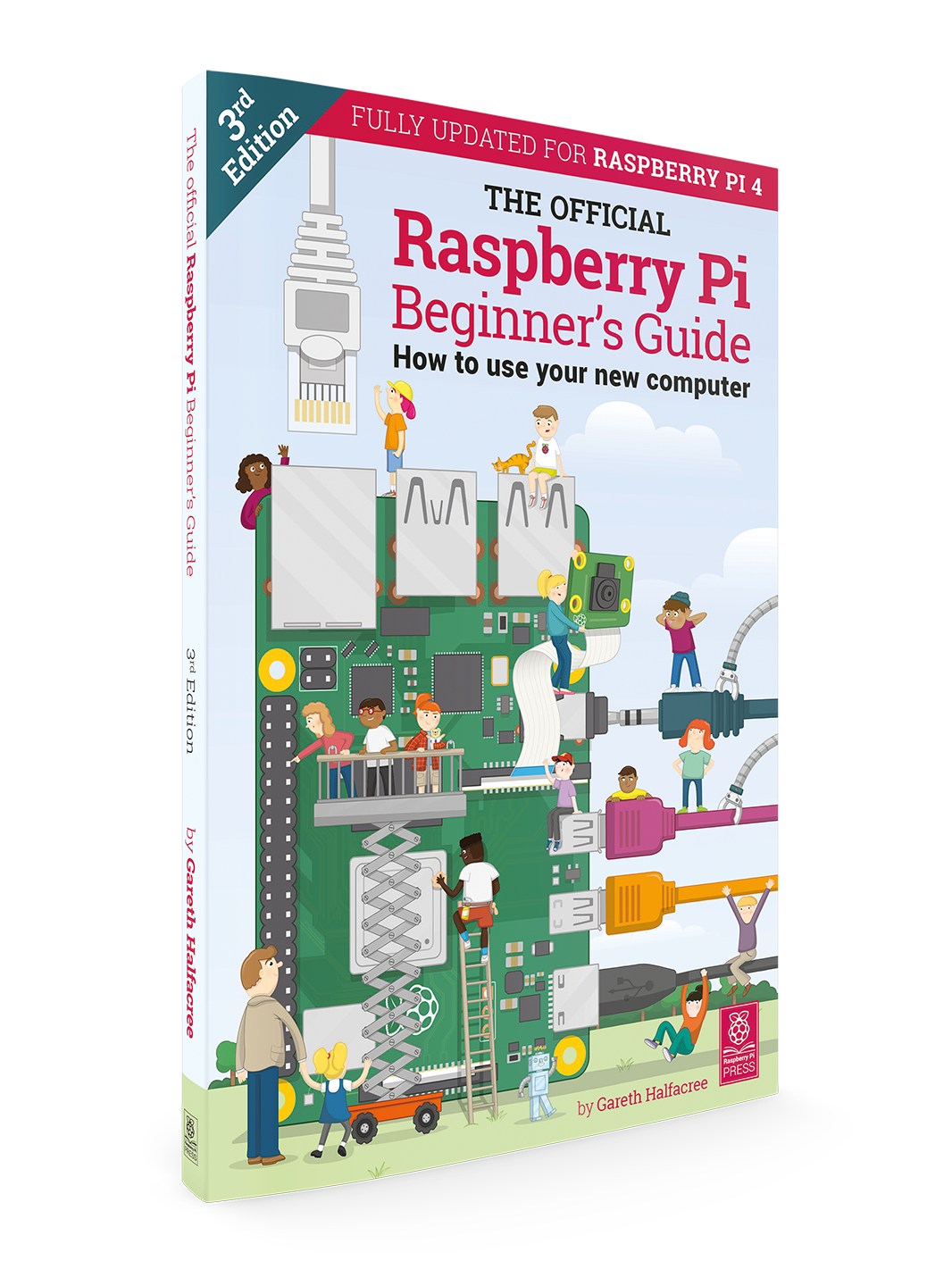 As well as covering Raspberry Pi 4, this 252-page book features programming and physical computing projects updated for Scratch 3, which is available in the latest version of Raspbian.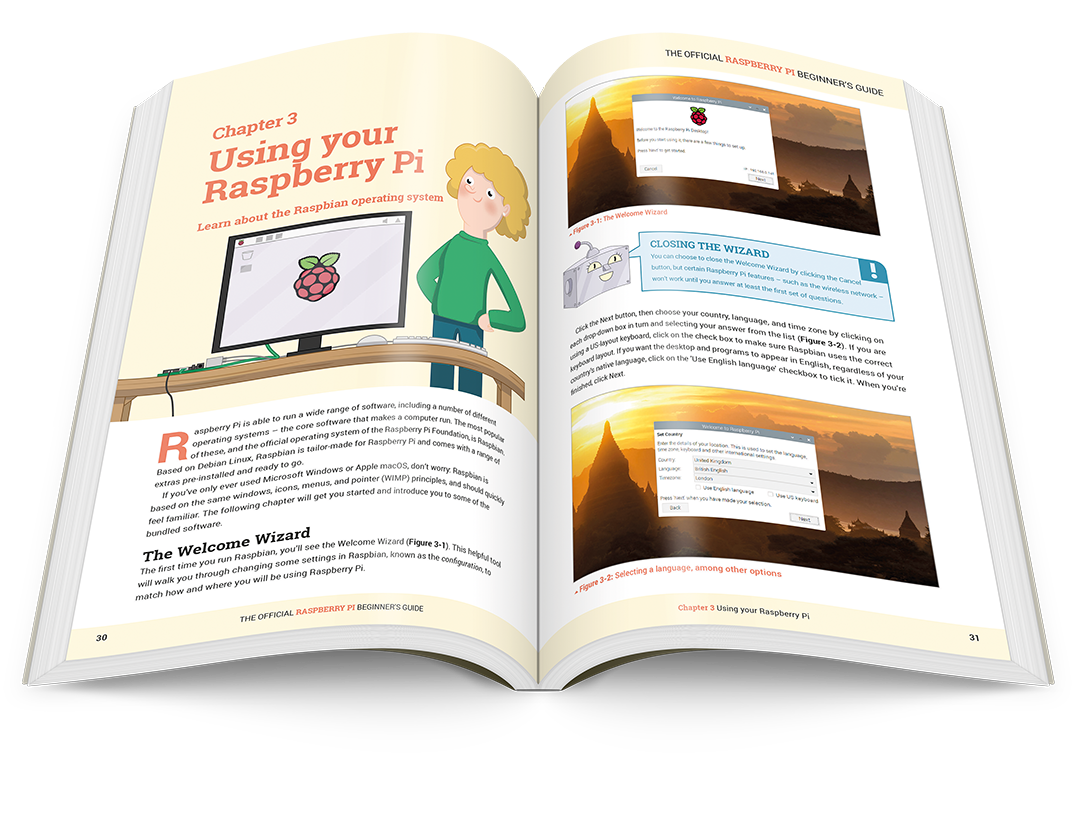 It's available now in the Raspberry Pi Press Store, with free worldwide delivery. And, as always, you can also download a free PDF version.
Free downloads: why?
Curious minds should make note that Raspberry Pi Press releases free downloadable PDFs of all publications on launch day. Why? Because, in line with our mission statement, we want to put the power of computing and digital making into the hands of people all over the world, and that includes the wealth of information we publish as part of Raspberry Pi Press.
We publish new issues of Wireframe magazine every two weeks, new issues of HackSpace magazine and The MagPi magazine every month, and project books such as The Book of Making, Wearable Tech Projects, and An Introduction to C & GUI Programming throughout the year.
If you'd like to own a physical copy of any of our publications, we offer free international shipping across most of our product range. You'll also find many of our magazines in top UK supermarkets and newsagents, and in Barnes and Noble in the US.