Meet Katt Strike: Musician, producer, and Twitch streamer
Musician, producer, and Twitch star Katt Strike chats to Wireframe magazine about video games, toxicity online and the appeal of streaming.
What's your favourite game?
Oh, that's a very hard question! I'd have to narrow it down between Fallout: New Vegas and The Legend of Zelda: Majora's Mask.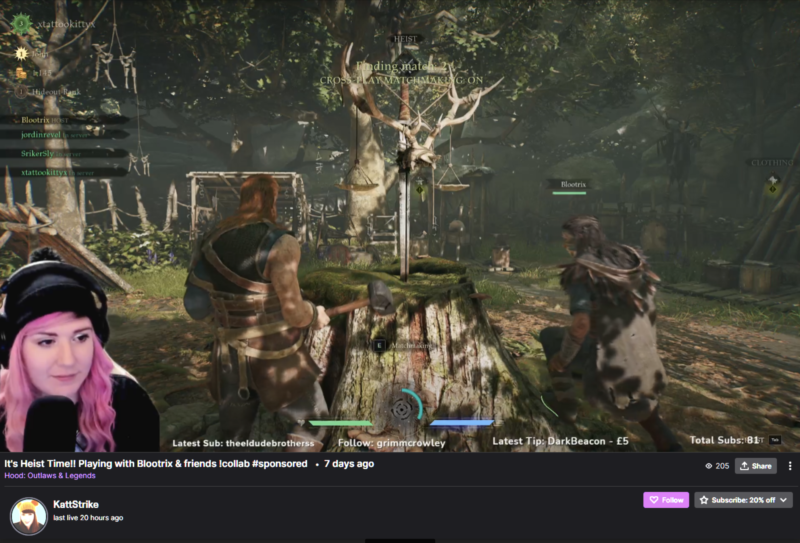 And why is that? What is it about those particular games that resonates so much with you?
For me, it's all about immersion, fun, and humour. I can get lost in both of those games for hours on end; they still entertain me greatly (plus, they're both amazing games, to boot). Fallout: New Vegas is quite leftfield at times. There are many moments you'd never expect, plus the dialogue is hilarious throughout.
Which game was it that got you into gaming to begin with? What are your enduring memories of it?
My parents were both gamers, so I started out around the age of four with Street Fighter 2 (on the Sega Saturn). It wasn't until Crash Bandicoot that I really started to enjoy games; we would spend hours playing it with my mum as she angrily tried to get every gem on every level, frequently calling Crash a "wee b*****d".
Has there ever been a point you've been put off gaming? If so, why?
To be honest, not really. For years, gaming was a very solitary thing to me, an escape. It's such a huge part of my life that I couldn't imagine not playing them. If I ever encounter toxicity online, I block and move on. I play games every day, and I could never imagine not having that in my life.
What's the appeal of playing games for an audience – whether that's pre-recorded or livestreaming?
I think there's a lot of reasons streaming appeals to me. Personally, I enjoy sharing games with people, and I've learned a lot about the games I play whilst streaming them (such as secrets, techniques, and facts). As someone with a chronic illness, I've struggled to make new friends because I was unable to work/go out for a long time – Twitch allowed me to connect with people very similar to me. There's something electric about a good stream, when you have a brilliant back and forth with the chat and the game you're playing is good; it's exciting.
Originally, I just wanted to play games and make friends, but now it fuels my ambition and creativity. I have a very supportive community, and they keep me coming back and wanting to improve.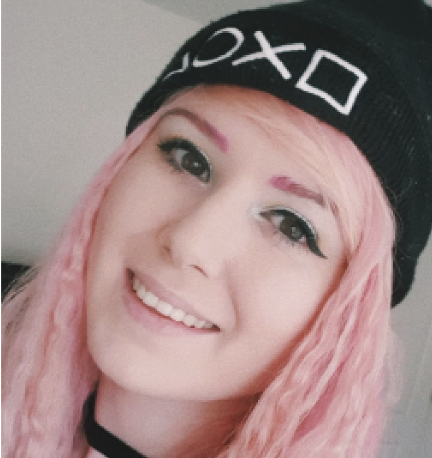 You can watch Katt Strike streaming through the week over on Twitch: wfmag.cc/Striker

Katt is also on Twitter, Instagram, YouTube, and SoundCloud so, no excuses!