Listen to the weather change with The Sky Vane
The Sky Vane provides the soundtrack to an immersive sky-driven experience. Just lie down on the grass, gaze up at the sky, and listen to the changing soundscape through the day.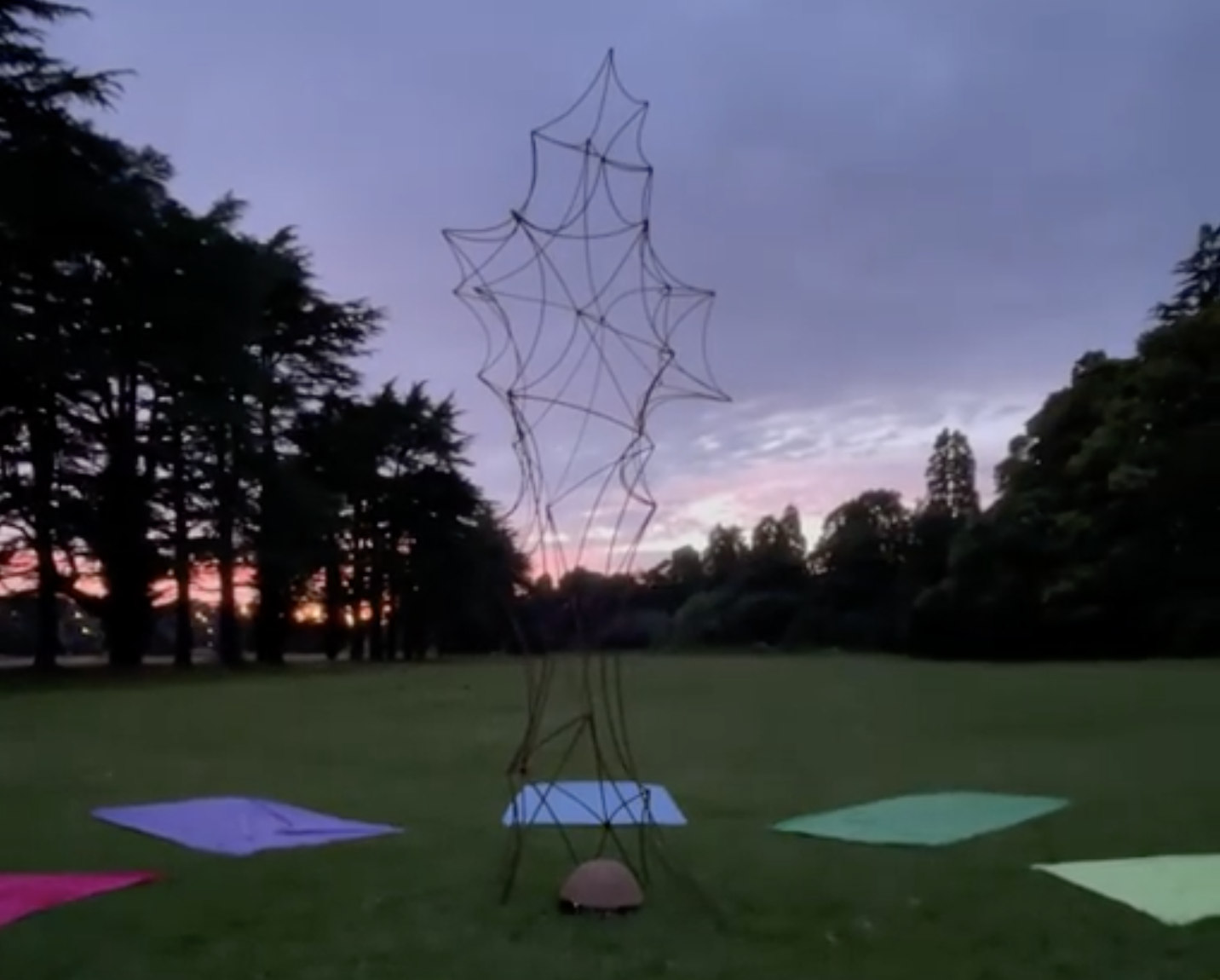 A Raspberry Pi powers the arresting structure in the middle of the circle of comfy skygazing mats in the photo above, and is connected to an array of atmospheric sensors. These sensors detect changes in light, temperature, pressure, and humidity. Then they send real-time data to the Raspberry Pi computer in order to create a dynamic soundtrack.

The Sky Vane's creators produced a carefully written soundtrack for the experience. Raspberry Pi triggers changes to the number of musical layers, sequences, audio effects processing, and so on, based on the information the sensors read. That's the "dynamic" bit. A huge gust of wind, for example, leads to a different musical change than the setting sun.
A portable Minirig sound system generates a seriously high-fidelity audio experience that can be heard clearly within a 25-metre radius of The Sky Vane.
Hardware
Pisound, a sound card and MIDI interface specially designed for Raspberry Pi

A Raspberry Pi, with the Pisound add-on attached, sitting inside the semi-transparent box in the bottom left of the image below
The little thing on the breadboard is a Teensy LC
Everything hides underneath the dome-shaped "shroom pod", which in turn sits beneath the big sculpture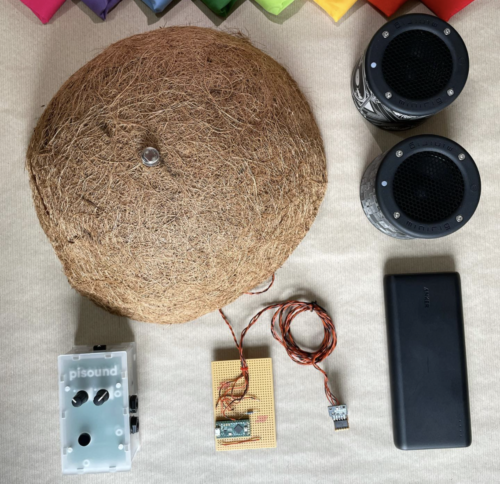 Inspiration behind the installation
The Sky Vane is the latest installation from pyka, a collective of experienced designers who create digital artefacts that enable you to explore the world of sound. Commissioned by Tin Shed Theatre Company and Our Living Levels, The Sky Vane's big debut was at the Big Skies 2021 event in south Wales.
When they were planning this installation, the creators at pyka weren't sure how it would go down in a post-pandemic world. They're used to building things that bring people together, but they were mindful of people's anxiety around shared public activities. This led to a design that promotes quiet contemplation and mindfulness whilst enjoying the freedom of the outdoors. We think it's lovely.