LED Matrix Cylinder — a blinkenlights tube
We see lots of addressable LED projects, but there was something weirdly charming and very pretty about this cylinder of squares. It'd make for a lovely interactive nightlight in a kids' room, or for a grown-up lighting feature that you could also use as a news ticker or something that monitors your in-home IoT devices. Once you've built something like this, you're only limited by your imagination — and it's nice enough to display in your home.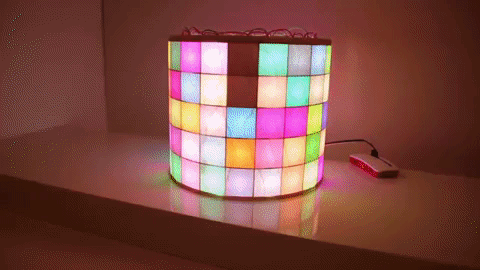 This project is from makeTVee on Instructables. The cleverness is in the layout and the really meticulous execution: vertical strips of LEDs form a cylinder in a laser-cut frame, with a very thin layer of wood veneer glued around the whole thing to act as a diffuser. It's simple, but really rather beautiful and very effective.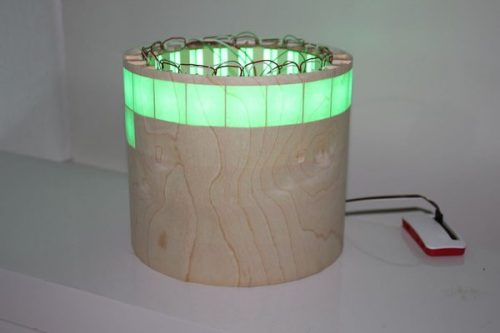 In the case to the side is the Raspberry Pi Zero that's driving the whole thing. Here it is doing its thing:
makeTVee has built a Pygame-based simulator of the whole matrix so you can program it to do exactly what you want: scroll marquee text, make pretty patterns, twinkle at random, display images: the world's your (pixellated) oyster. The code's available at GitHub.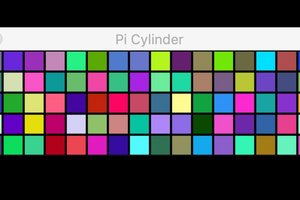 Thanks, makeTVee — if you'd like to leave your real name below, we'll credit you properly here!