Join Riot Gaming for an evening of League of Legends
Last month, we shared the news that Riot Games is supporting digital literacy by matching 25% of sales of Championship Ashe and Championship Ward to create a charity fund that will benefit the Raspberry Pi Foundation and two other charities.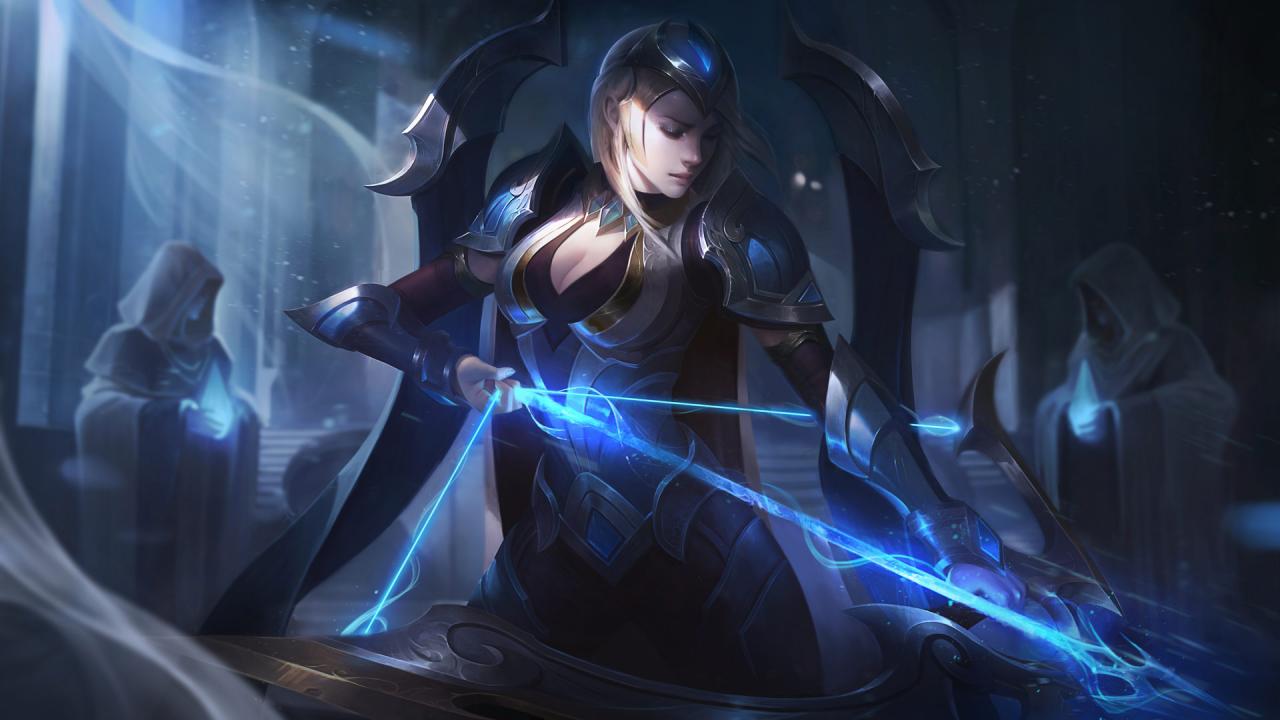 Riot Games and CoderDojo
CoderDojo and Riot Games have been developing the most glorious of relationships for some time now. Nuala, CoderDojo's Communications & Community Engagement Lead, explains:
"We've been partners with Riot Games for well over a year: together we ran a 24-hackathon at their Dublin office, where Riot games staff members gave their time to develop content for Dojos and to improve our platform; a Dojo regularly runs in their office to support local children to learn coding skills; they've also worked closely with us to support Coolest Projects."
With CoderDojo now part of the Raspberry Pi Foundation family, we're excited to see where this growing relationship will go.
Vote for the Raspberry Pi Foundation
Riot Games is now calling for all League of Legends players to vote for their favourite charity — the winning organisation will receive 50% of the total fund.
By visiting the 'Vote for charity' tab in-client, you'll be able to choose between the Raspberry Pi Foundation, BasicNeeds, and Learning Equality.
Players can vote only once, and your vote will be multiplied based on your honour level. Voting ends on 5 November 2017 at 11:59pm PT.
League of Legends with Riot Gaming
In honour of the Riot Games Charity Fund vote, and to support the work of the Raspberry Pi Foundation, KimmieRiot and M0RGZ of top female eSports organisation Riot Gaming (no relation to Riot Games) will run a four-hour League of Legends live-stream this Saturday, 21 October, from 6pm to 10pm BST.

Playing as Championship Ashe, they'll be streaming live to Twitch, and you're all invited to join in the fun. I'll be making an appearance in the chat box as RaspberryPiFoundation, and will be giving away some free T-shirts and stickers during the event — make sure to tune in to the conversation.
In a wonderful gesture, Riot Gaming will pass on all donations made to their channel during the live-stream to us. These funds will directly aid the ongoing charitable work of Raspberry Pi and our computing education programmes like CoderDojo.
We're blushing
Thank you to everyone who buys Championship Ashe and Championship Ward, and to all of you who vote for us. We're honoured to be one of the three charities selected to benefit from the Riot Games Charity Fund.
And a huge thank you to Riot Gaming for organising an evening of Raspberry Pi and League of Legends. We can't wait!