HackSpace magazine 11: best maker hardware
Today is that glorious day of the month when a new issue of HackSpace magazine comes out!
The cream of this year's hardware crop
You're on safe and solid ground with an Arduino, or one of Adafruit's boards — so much so that many makers get comfortable and never again look at the other options that are out there. With the help of Hackster's chief hardware nerd Alex Glow, we're here to open your eyes to the new devices and boards that could really kick your making into gear. We know it's easy to stick with what you know, but trust us — hacker tech is getting better all the time. So try something new!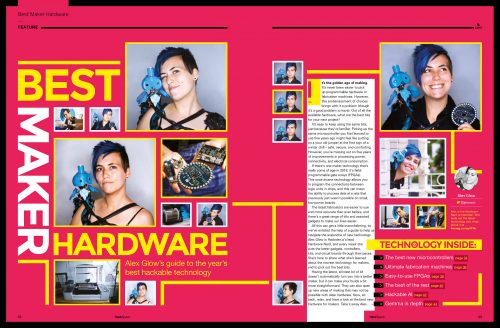 One man and his shed shack
If you want to learn stuff like how to build a workbench that includes a voice-activated beer dispenser, then check out Al's Hack Shack on Youtube.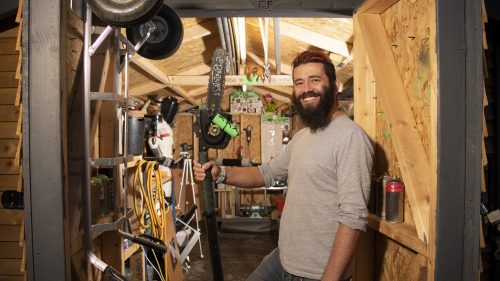 We went to see the man inside the shack to learn about the maker community's love of sharing, why being grown-up means you get more time to play, and why making is good for your mental health.
Hacky Racers
Maker culture shows itself in all sorts of quirky forms. The one we're portraying in issue 11 is the Hacky Racers: motorsport meets Robot Wars meets mud. Lots of mud. If you feel the need, the need for speed (or mud), then get involved!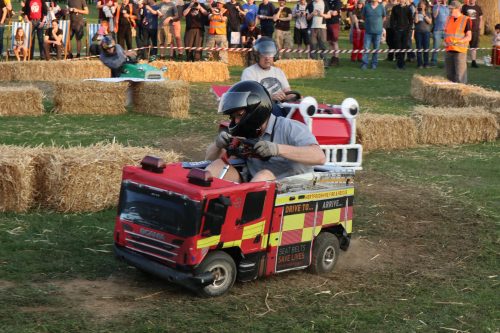 Laser harp
Yes, you read that right! At HackSpace magazine, we get a lot of gear coming in for us to test, but few items have given us more joy than this laser harp.

It's easy to build, it's affordable, and it poses only a very small risk of burning out your retinas. It's the most fun you can have for £8.59 including postage. Promise. Read our full review in this month's issue!
And there's more!
We demystify PAT testing, help you make sense of circuit design with a beginners' guide to Tinkercad, tell you why you need an angle grinder, and show you the easiest way we've ever seen of keeping knives sharp. All this and more, in your latest issue of HackSpace magazine!
Get your copy of HackSpace magazine
If you like the sound of this month's content, you can find HackSpace magazine in WHSmith, Tesco, Sainsbury's, and independent newsagents in the UK. If you live in the US, check out your local Barnes & Noble, Fry's, or Micro Center next week. We're also shipping to stores in Australia, Hong Kong, Canada, Singapore, Belgium, and Brazil, so be sure to ask your local newsagent whether they'll be getting HackSpace magazine. And if you'd rather try before you buy, you can always download the free PDF.
Subscribe now
"Subscribe now" may not be subtle as a marketing message, but we really think you should. You'll get the magazine early, plus a lovely physical paper copy, which has really good battery life.
Oh, and twelve-month print subscribers get an Adafruit Circuit Playground Express loaded with inputs and sensors and ready for your next project. Tempted?