A Raspberry Pi-powered platform for remote play experiences
Before we meet Stan Dmitriev of Surrogate.tv on this week's Digital Making at Home live stream, we decided to learn more about the platform so we can get excited ahead of time.
Robots, cat lasers, consoles and more
Surrogate.tv is a platform for remote play experiences. That's where creators hook up things like robots, consoles, RC cars, cat lasers, or anything else they can imagine to the internet, and let anyone in the world connect to them and control them remotely. And it's all done using a Raspberry Pi.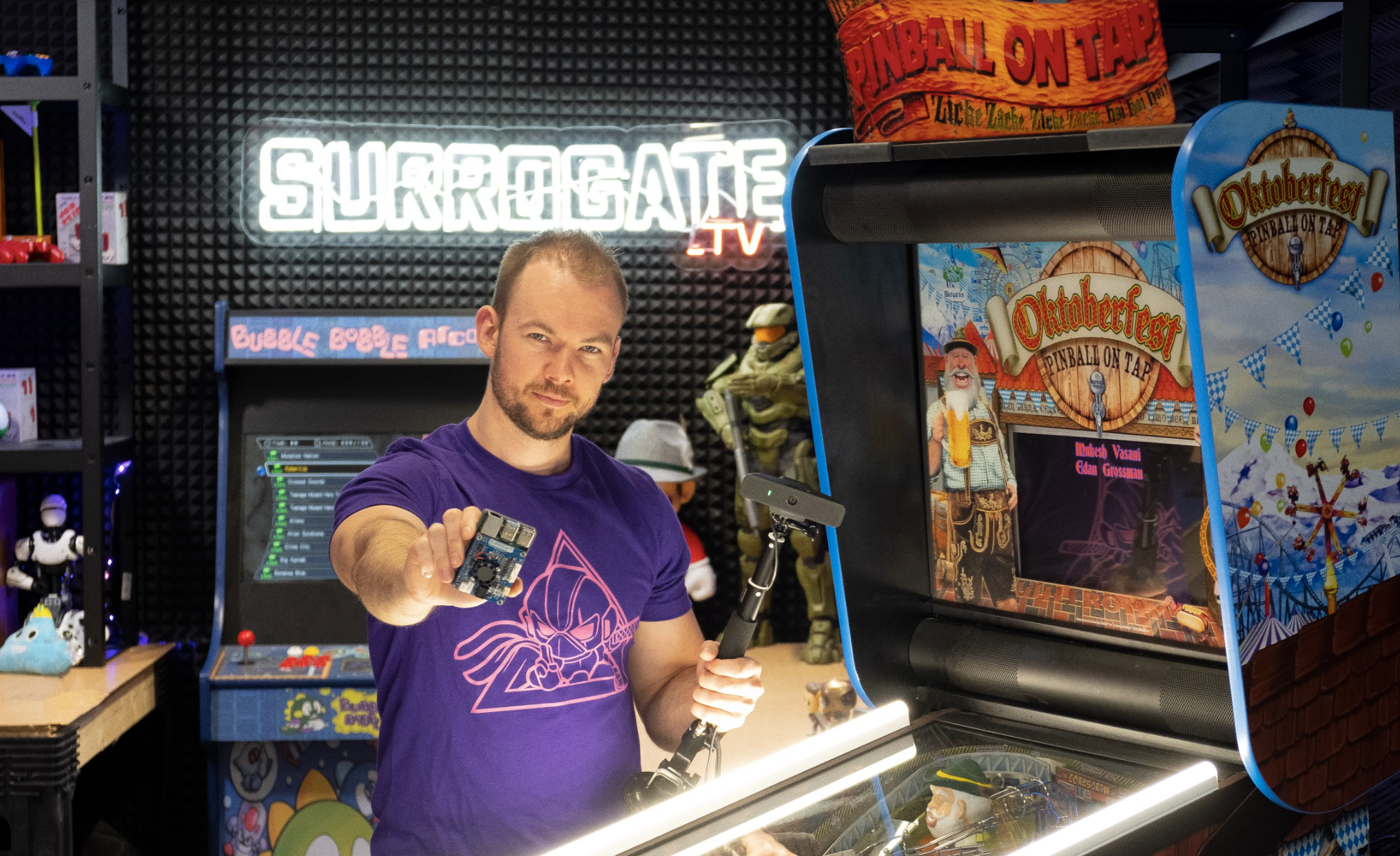 Last year The MagPi Magazine covered Surrogate.tv's Oktoberfest Pinball Machine. This allowed anyone from anywhere in the world to queue up and play a real physical pinball machine over the internet. A single Raspberry Pi 4B powered the whole set up, which combined and encoded two camera feeds into a single low-latency stream for the players, and let them fully control the pinball machine with the help of a custom Raspberry Pi HAT.
Cloud gaming
The goal of the project was to showcase what's possible with Surrogate.tv's streaming and robotics control SDK, called SurroRTG. At the time, the SDK was still in development, but since then it has become available for anyone to use to create remote operation and cloud gaming experiences with Raspberry Pi.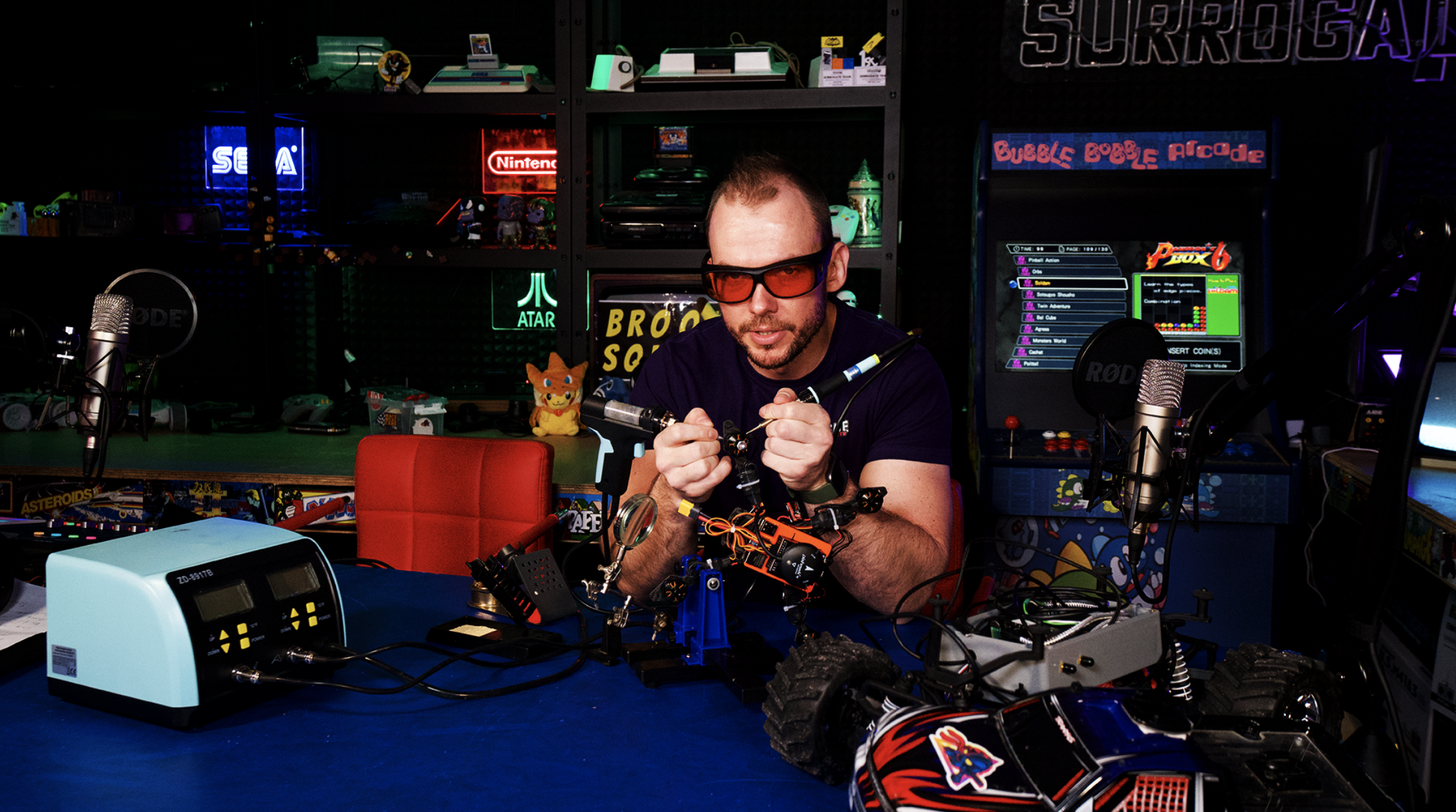 For both beginners and confident programmers
For people who aren't confident with coding, the team is constantly adding new game templates to their open-source Python SDK, which allows creators to easily connect things to the platform. Templates include robots like Sphero RVR, consoles such as Nintendo Switch, relay boards (to control anything that has buttons, like a pinball machine or a handheld remote control), and an RC Car game template.
Creators with more programming experience can follow the documentation and hook up just about anything to the internet by integrating their own device with the SurroRTG Python SDK. The process steps are well-described in the SDK's documentation, and it can be accessed freely from GitHub.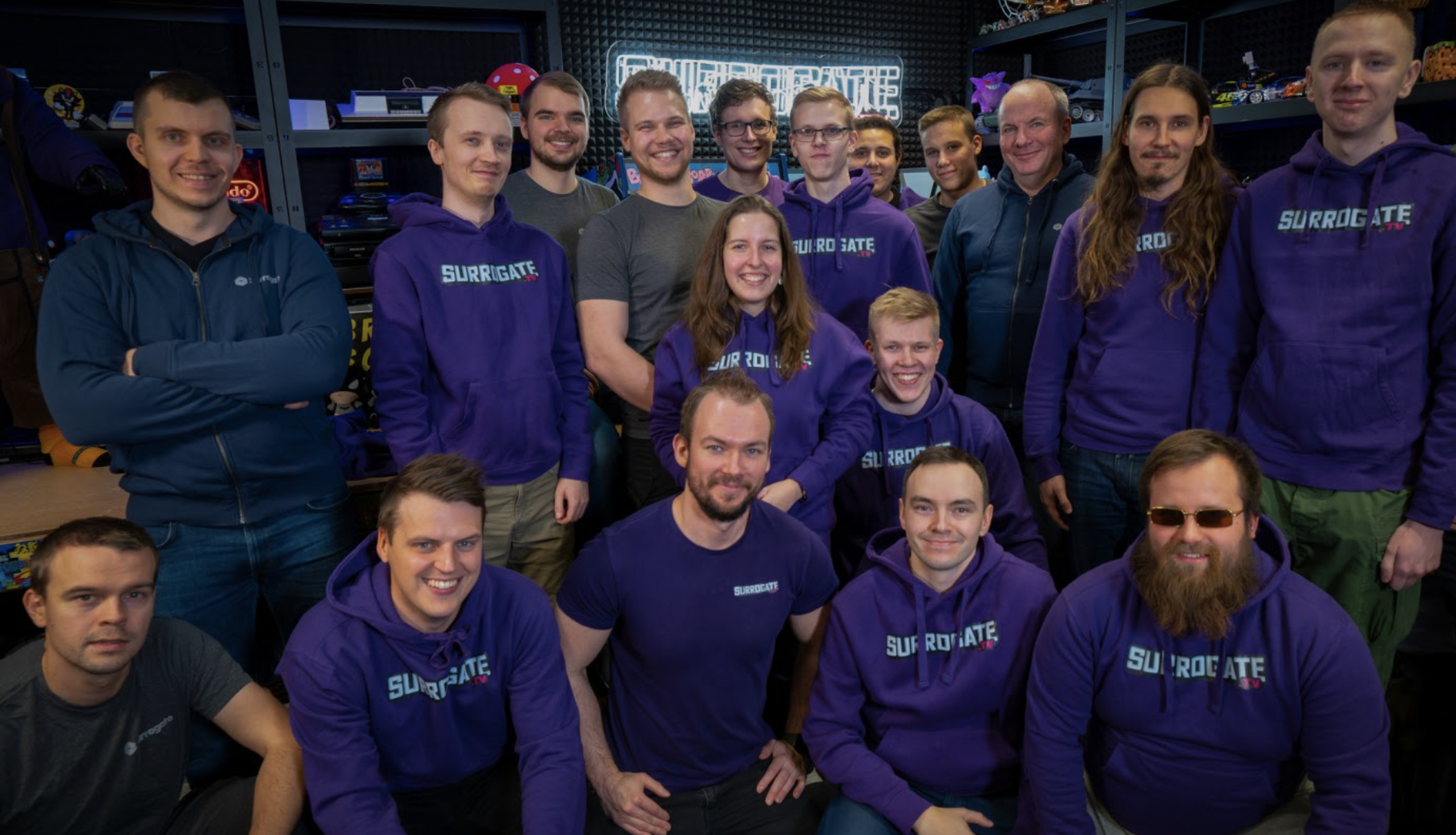 Remote drone racing
"So far creators have been really going all-in with their projects on the platform. One user, Carlitto, created a drone racing game and enabled his friend from New Zealand to fly a drone in the UK from literally another side of the world. Another creator, Mordecai, hooked their Nintendo Switch console to Surrogate.tv and using the Raspberry Pi 4 compute capabilities added 60+ custom image recognition events to track different custom achievements in Zelda Breath of the Wild, making it a challenging and fun experience for the players.

Overall, it's amazing what people have been up to already, and we can't wait to see what other awesome projects creators will come up with in the coming months."

Stan Dmitriev CMO at Surrogate.tv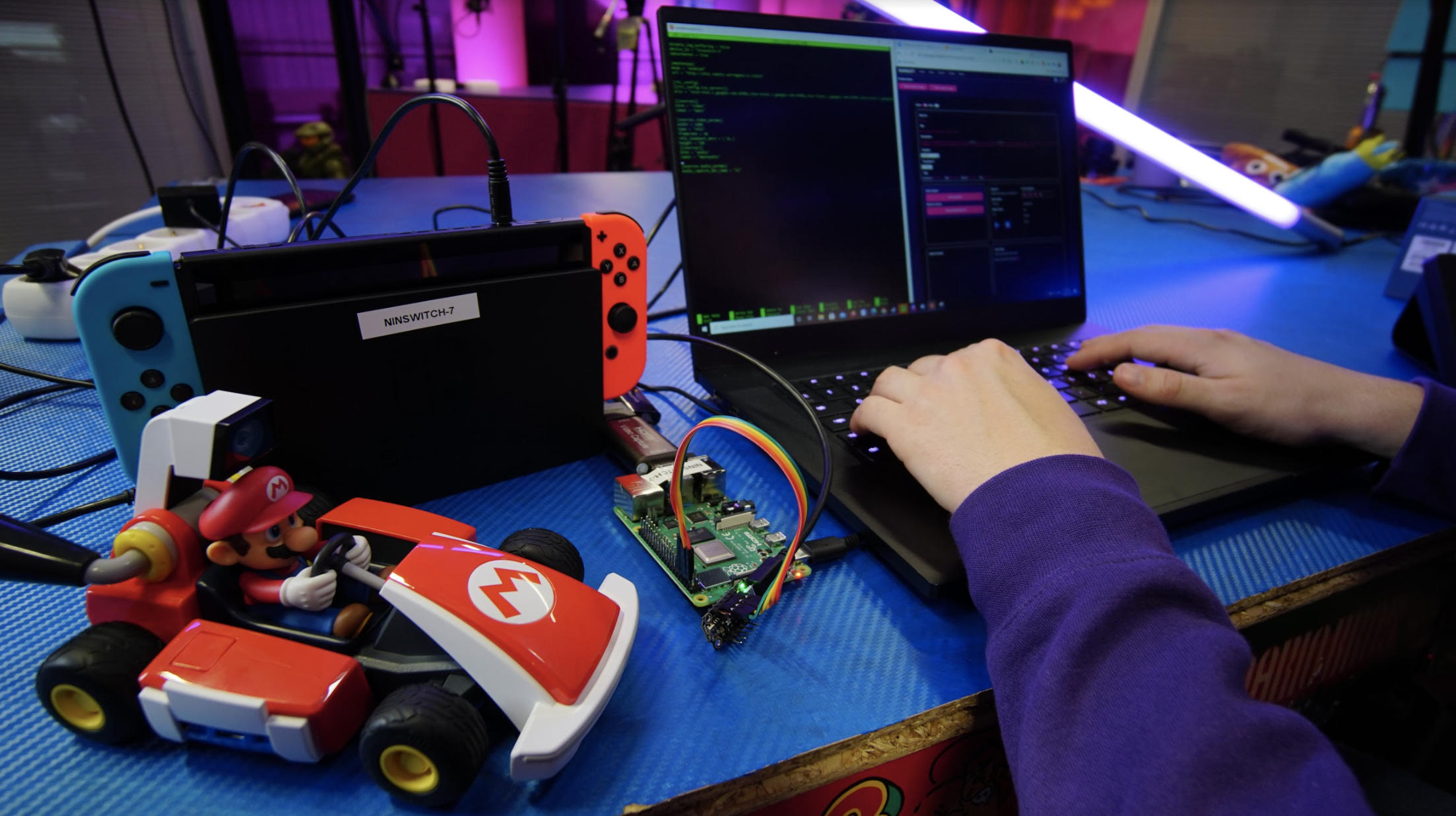 To help creators with their projects, the company has also launched a new monthly initiative called "Creators Fund". Every month, the team covers the costs of ten projects for creators who have the skills and a great idea, but don't have the hardware to make it happen.
Fancy having a play? To get started with Surrogate's SDK, all you need is a Raspberry Pi 3 or 4, a 16GB SD card, a Raspberry Pi camera or a USB webcam, and around 20 minutes of your time. Start off at surrogate.tv/creators.
Watch Stan live on Digital Making at Home this Wednesday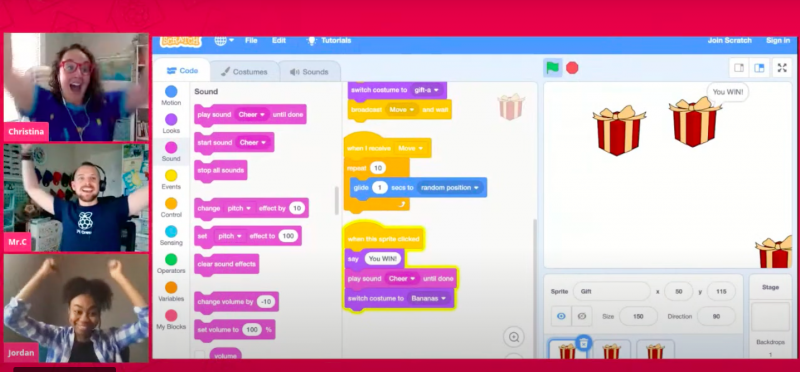 Join young people from all over the world on the Raspberry Pi Foundation's weekly live stream. Chat, code together, hear from cool people, and see amazing digital making projects.
Subscribe on YouTube to get notifications when we go live, or watch on Facebook, Twitter, and Twitch.