Turn a watermelon into a RetroPie games console
OK Cedrick, we don't need to know why, but we have to know how you turned a watermelon into a games console.
This has got to be a world first. What started out as a regular RetroPie project has blown up reddit due to the unusual choice of casing for the games console: nearly 50,000 redditors upvoted this build within a week of Cedrick sharing it.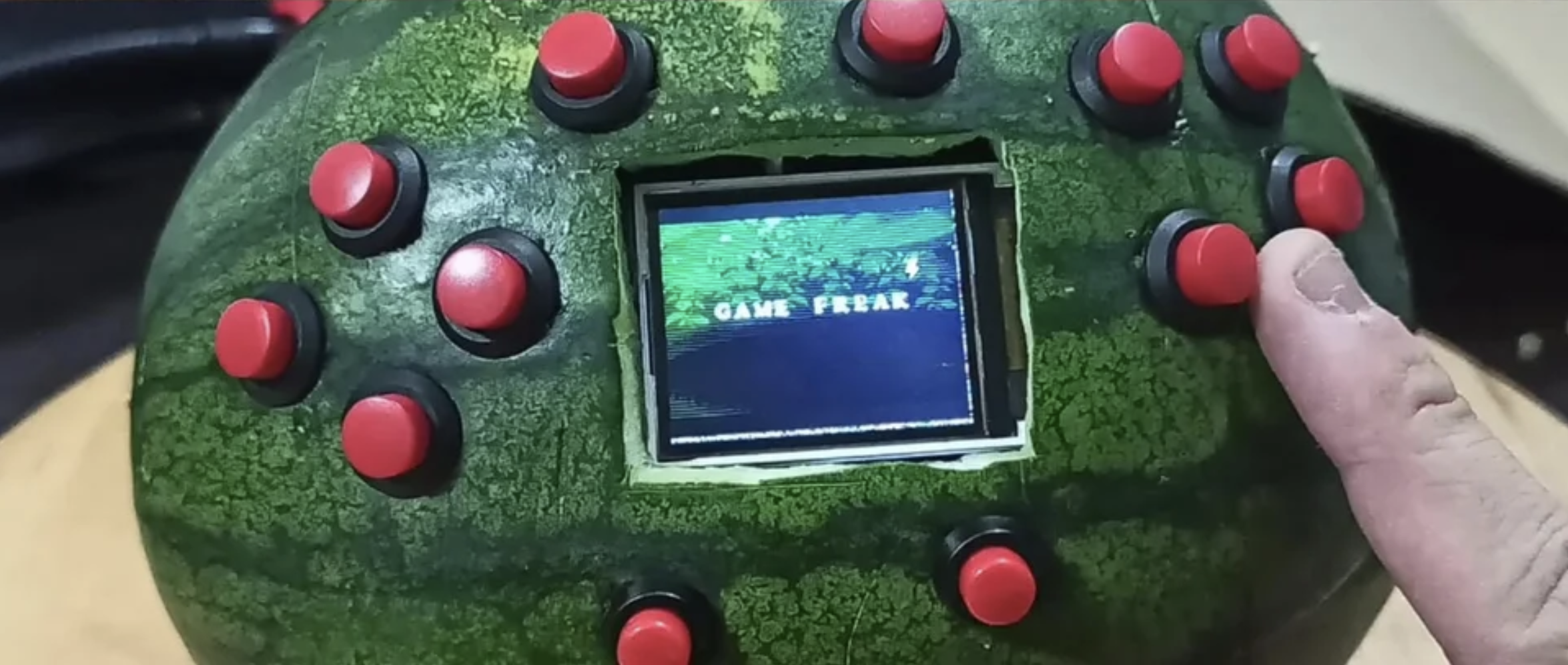 What's inside?
Jingo Dot power bank (that yellow thing you can see below)
Speakers
Buttons
Small 1.8″ screen
Retropie
While this build looks epic, it isn't too tricky to make. First, Cedrick flashed the RetroPie image onto an SD card, then he wired up a Raspberry Pi's GPIO pins to the red console buttons, speakers, and the screen.
Cedrick achieved audio output by adding just a few lines of code to the config file, and he downloaded libraries for screen configuration and button input. That's it! That's all you need to get a games console up and running.
Now for the messy bit
Cedrick had to gut an entire watermelon before he could start getting all the hardware in place. He power-drilled holes for the buttons to stick through, and a Stanley knife provided the precision he needed to get the right-sized gap for the screen.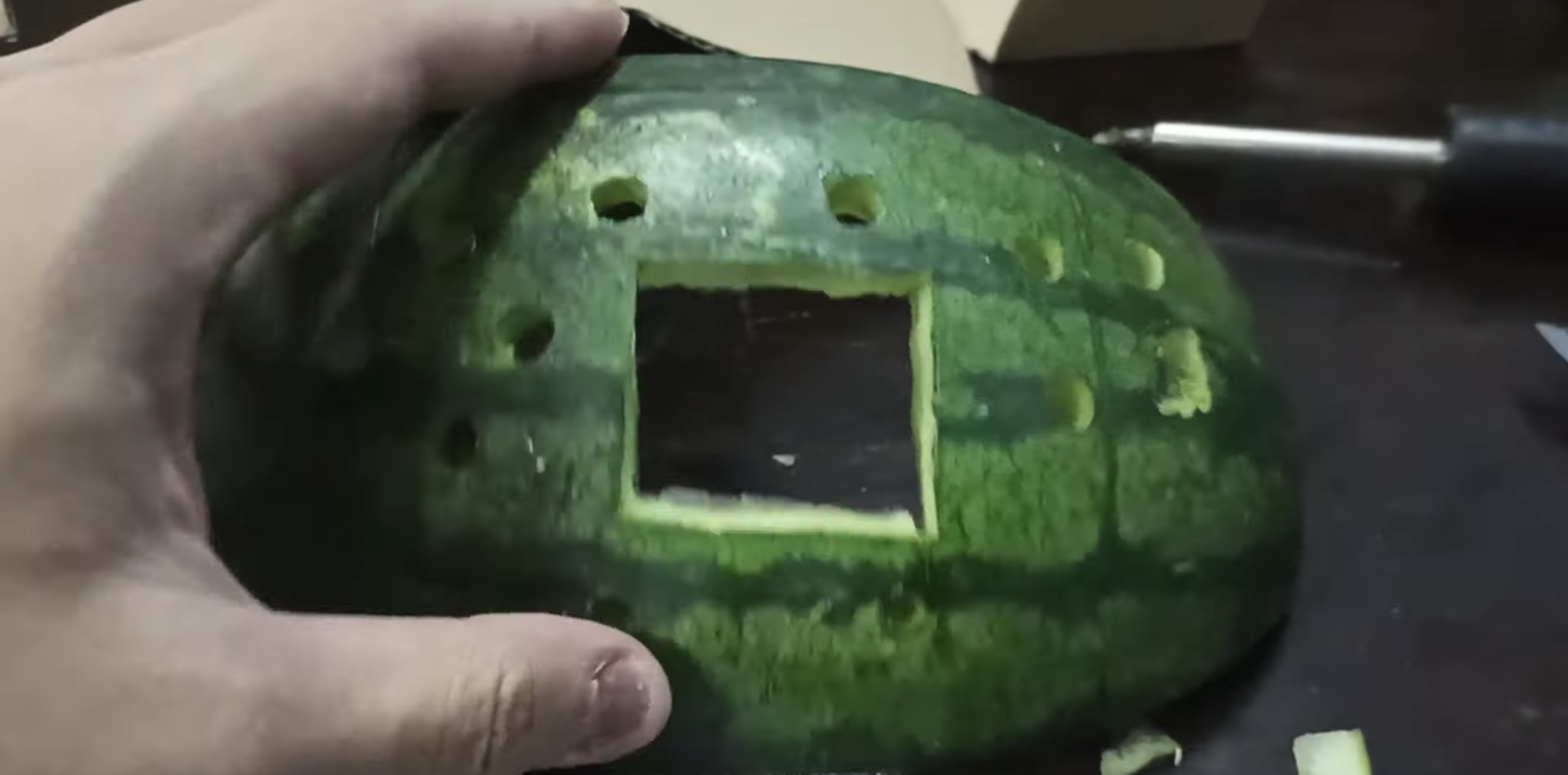 Rather than drill even more holes for the speakers, Cedrick stuck them in place inside the watermelon using toothpicks. He did try hot glue first but… yeah. Turns out fruit guts are impervious to glue.
Moisture was going to be a huge problem, so to protect all the hardware from the watermelon's sticky insides, Cedrick lined it with plastic clingfilm.
Infinite lives
And here's how you can help: Cedrick is open to any tips as to how to preserve the perishable element of his project: the watermelon. Resin? Vaseline? Time machine? How can he keep the watermelon fresh?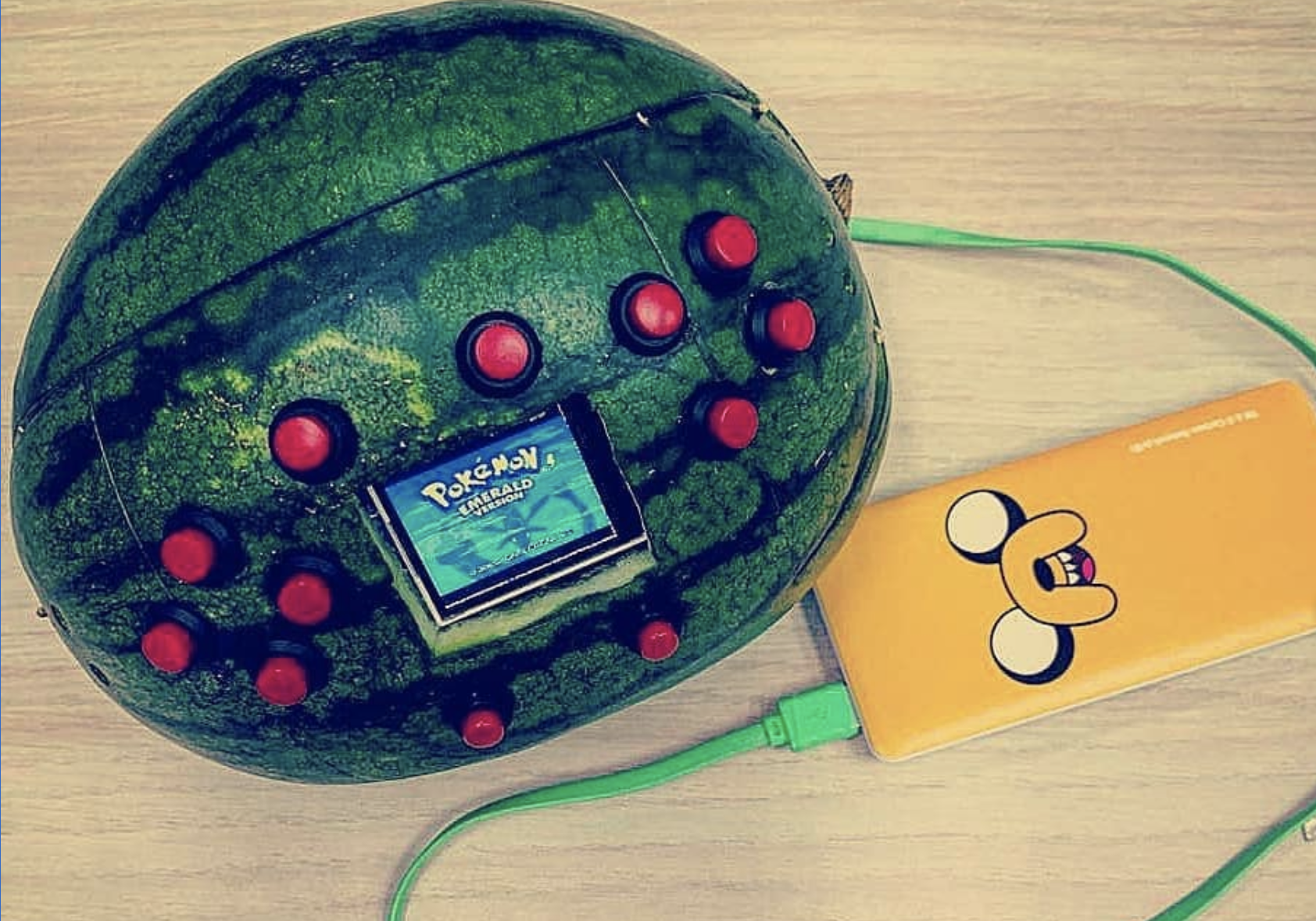 Share your ideas on reddit or YouTube, and remember to subscribe to see more of Cedrick's maverick making in the wild.