TOFU for Raspberry Pi Compute Module 4
In the latest issue of Custom PC magazine, Gareth Halfacree reviews Oratek's TOFU, a carrier printed circuit board for Raspberry Pi Compute Module 4.
The launch of the Raspberry Pi Compute Module 4 family (reviewed in Issue 209) last year sparked an entirely unsurprising explosion of interest in designing carrier boards. This was aided in no small part by the Raspberry Pi Foundation's decision to release its own in-house carrier board design under a permissive licence from which others could springboard with their own creations.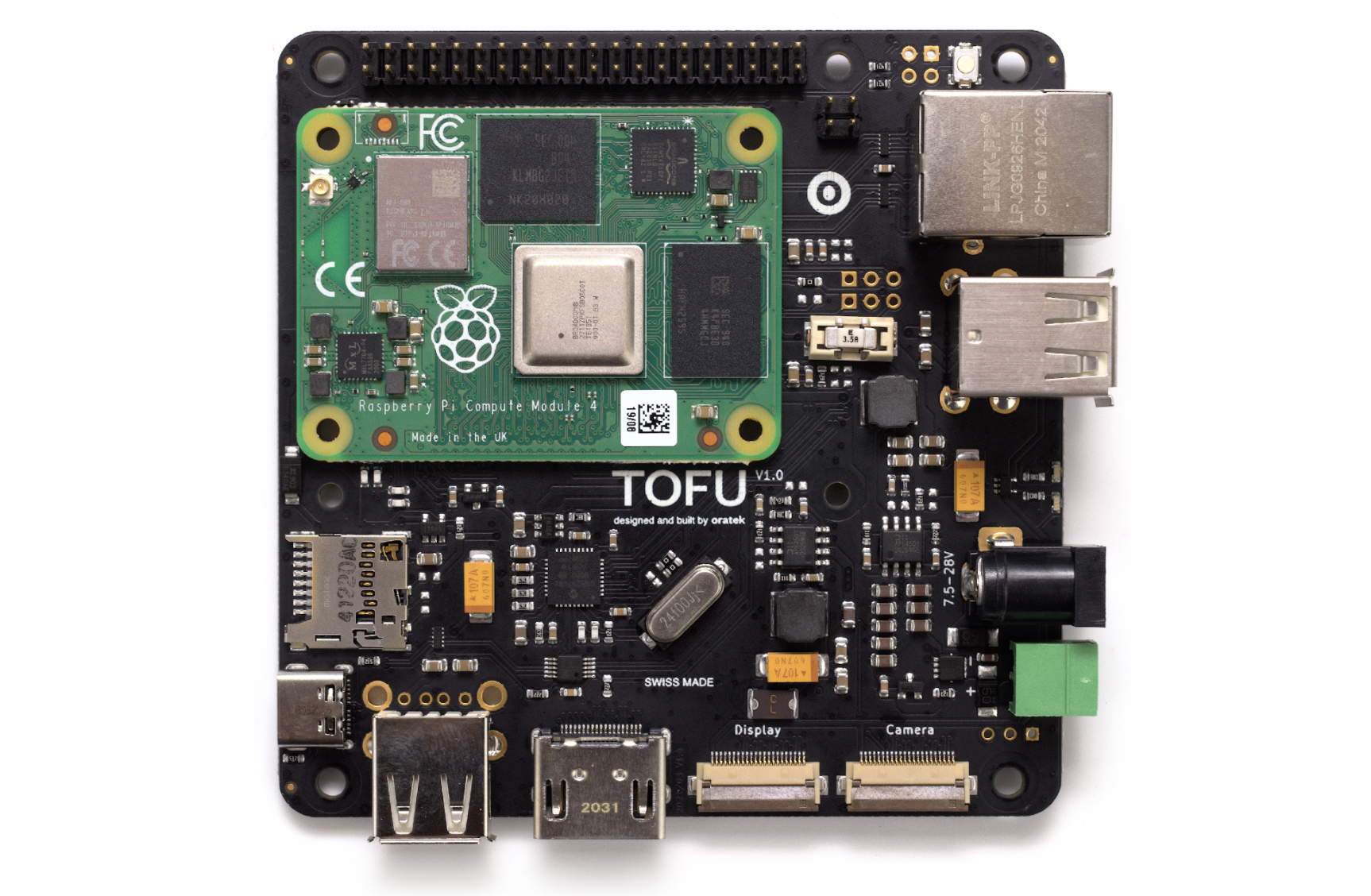 Oratek doesn't hide its inspiration. 'Inspired by the official CM4IO board,' chief executive Aurélien Essig openly admits, 'it is intended for industrial applications. With user-friendly additions, it may also be used by enthusiasts looking for a compact yet complete solution to interface the many inputs and outputs of the single-board computer.'
The board is undeniably compact, although it bulks out when paired with the optional 3D-printed Switchblade Enclosure designed by Studio Raphaël Lutz. The reason for the name is that there are hinged lids on the top and bottom, which swing out for easy access, locking into place with small magnets when closed.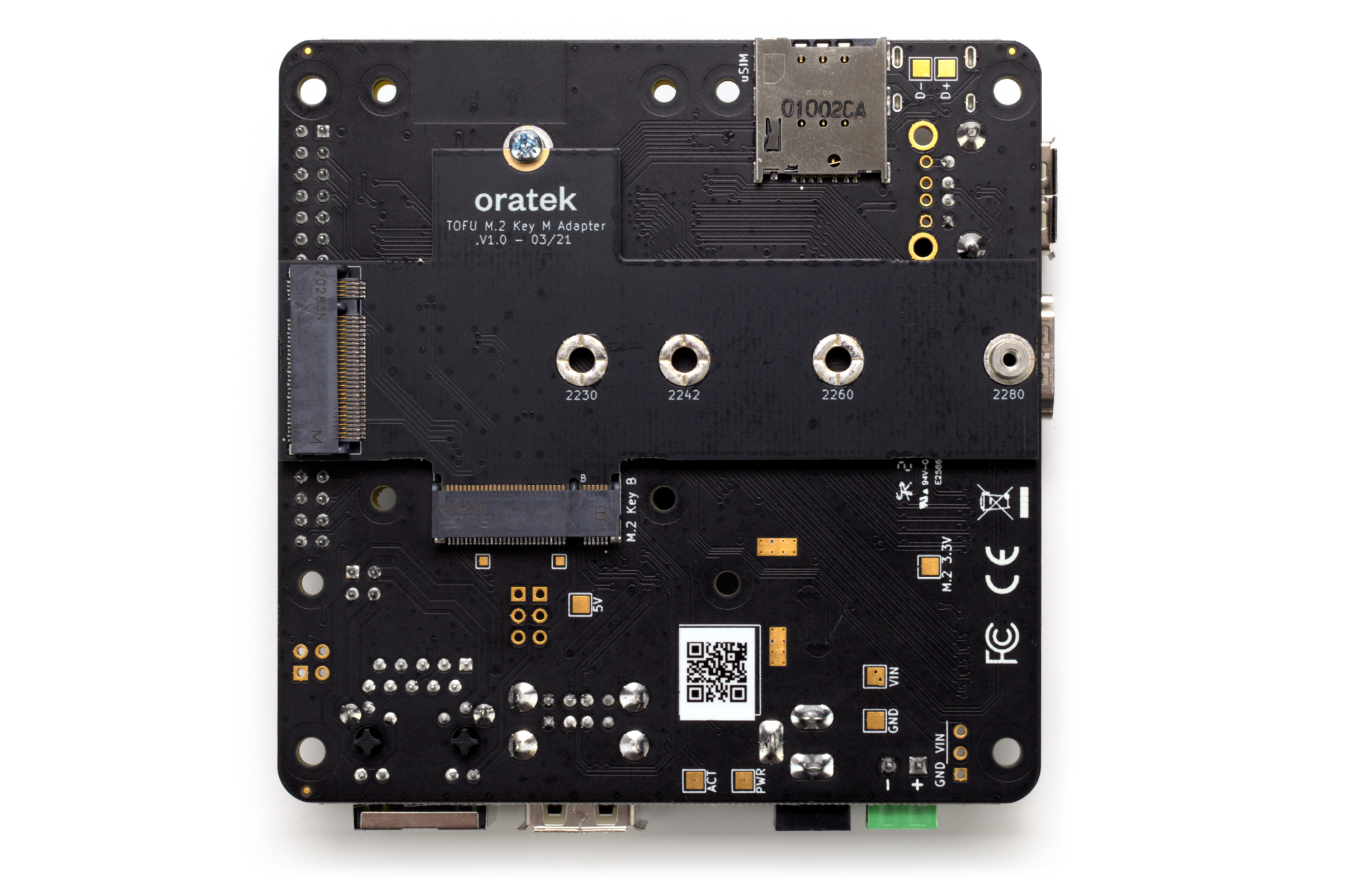 At least, that's the theory. In practice, the magnets are a little weak; there's also no way to fasten the lid shut beyond overtightening the screw in the corner. Otherwise, it's a well-designed enclosure with top and bottom ventilation. Sadly, that's not enough to prevent a Compute Module 4 from hitting its thermal throttle point under sustained heavy load, so you'll need to budget for a third-party heatsink or fan accessory.
The Tofu board itself is well thought out, and finished in an attractive black. Two high-density connectors accept a Raspberry Pi Compute Module 4 board – or one of the increasing number of pin-compatible alternatives on the market, although you'll need to provide your own mounting bolts.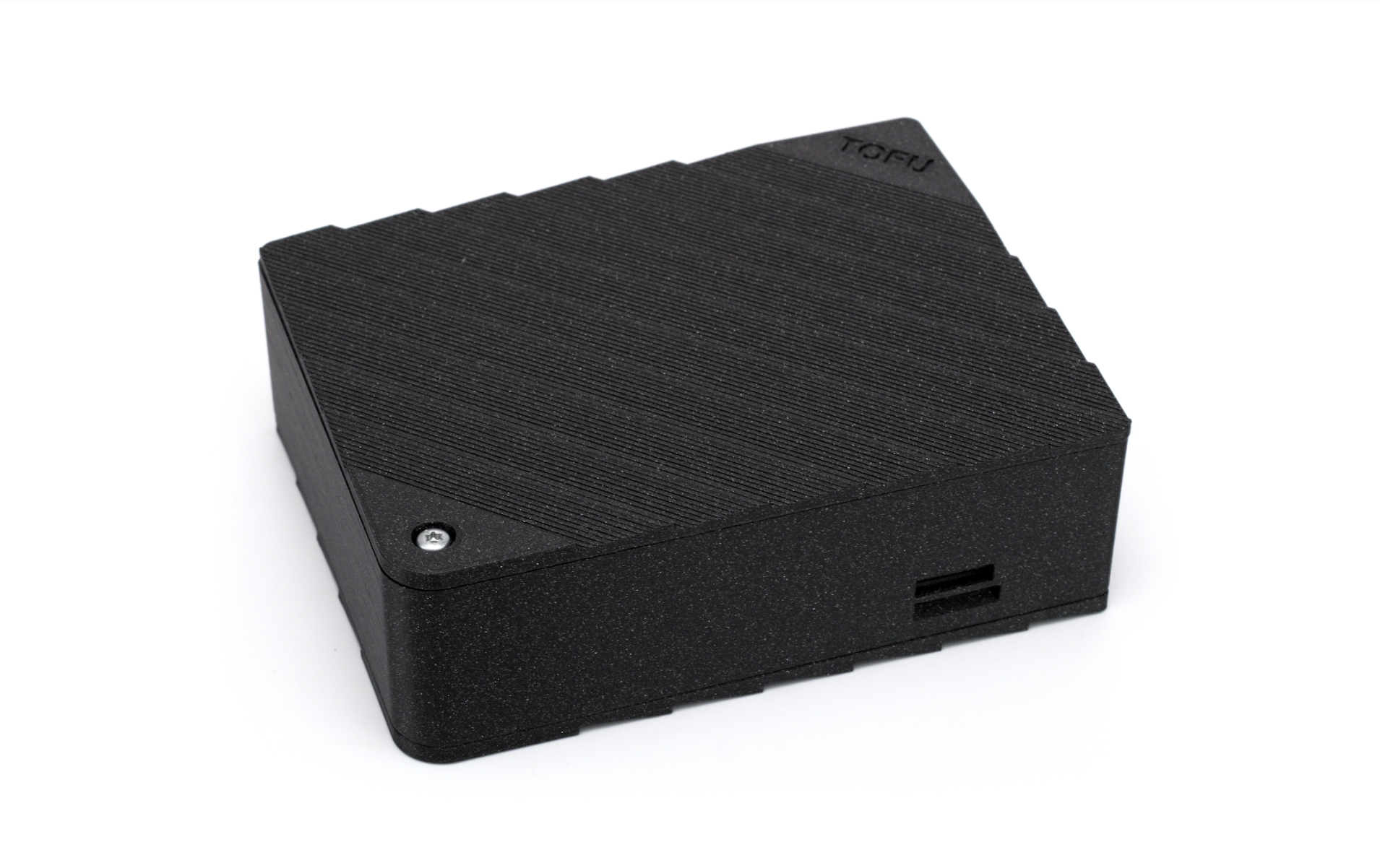 The 90 x 90mm board then breaks out as many features of the computer-on-module as possible. The right side houses a Gigabit Ethernet port with Power-over-Ethernet (PoE) support if you add a Raspberry Pi PoE HAT or PoE+ HAT, two USB 2 Type-A ports, along with barrel-jack and 3.5mm terminal-block power inputs. These accept any input from 7.5V to 28V, which is brought out to an internal header for accessories that need more power than is available on the 40-pin general-purpose input/output (GPIO) port.
Meanwhile, the bottom has 22-pin connectors for Camera Serial Interface (CSI) and Display Serial Interface (DSI) peripherals, a full-sized HDMI port and an additional USB 2 port. These ports aren't available outside the Switchblade Case by default, although a quick snap of the already-measured capped-off holes fixes that.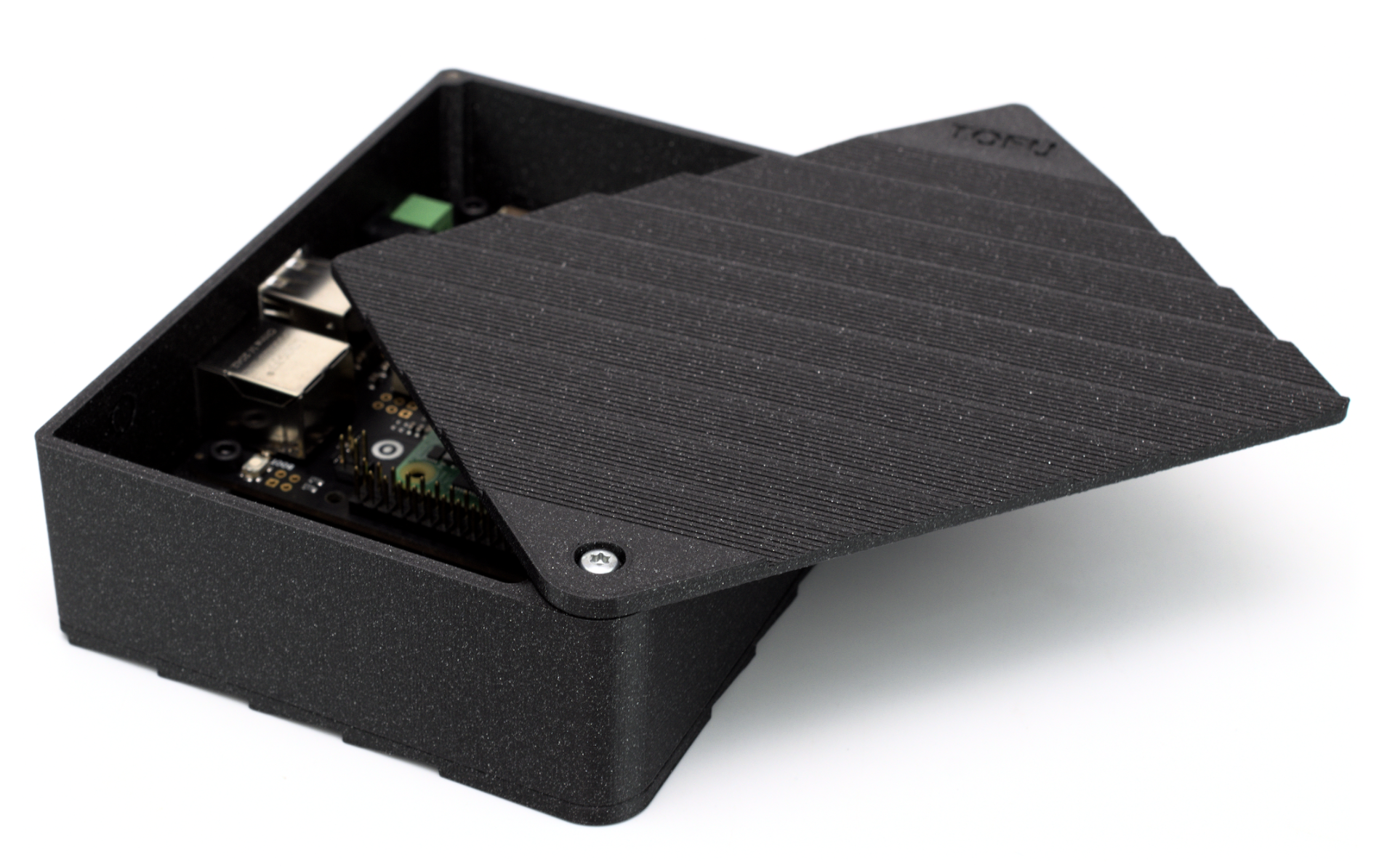 The left side includes a micro-SD slot for Compute Module 4 variants without on-board eMMC storage, plus a micro-SIM slot – hinting at another feature that becomes visible once the board is flipped. There's also a USB Type-C port, which can be used for programming or as an On-The-Go (OTG) port. Oddly, there's no cut-out at all for this in the Switchblade Case; if you want one, you'll need to take a drill and file to it.
Turning over the board reveals the micro-SIM slot's purpose. The Compute Module 4's PCI-E lane is brought out to an M.2 B-Key slot, providing a connection for additional hardware including 3G/4G modems. For storage, you can use an optional adaptor board to convert it to M-Key for Non-Volatile Memory Express (NVMe) devices, with a spacer fitted for 2230, 2242, 2260, or 2280 form factor drives.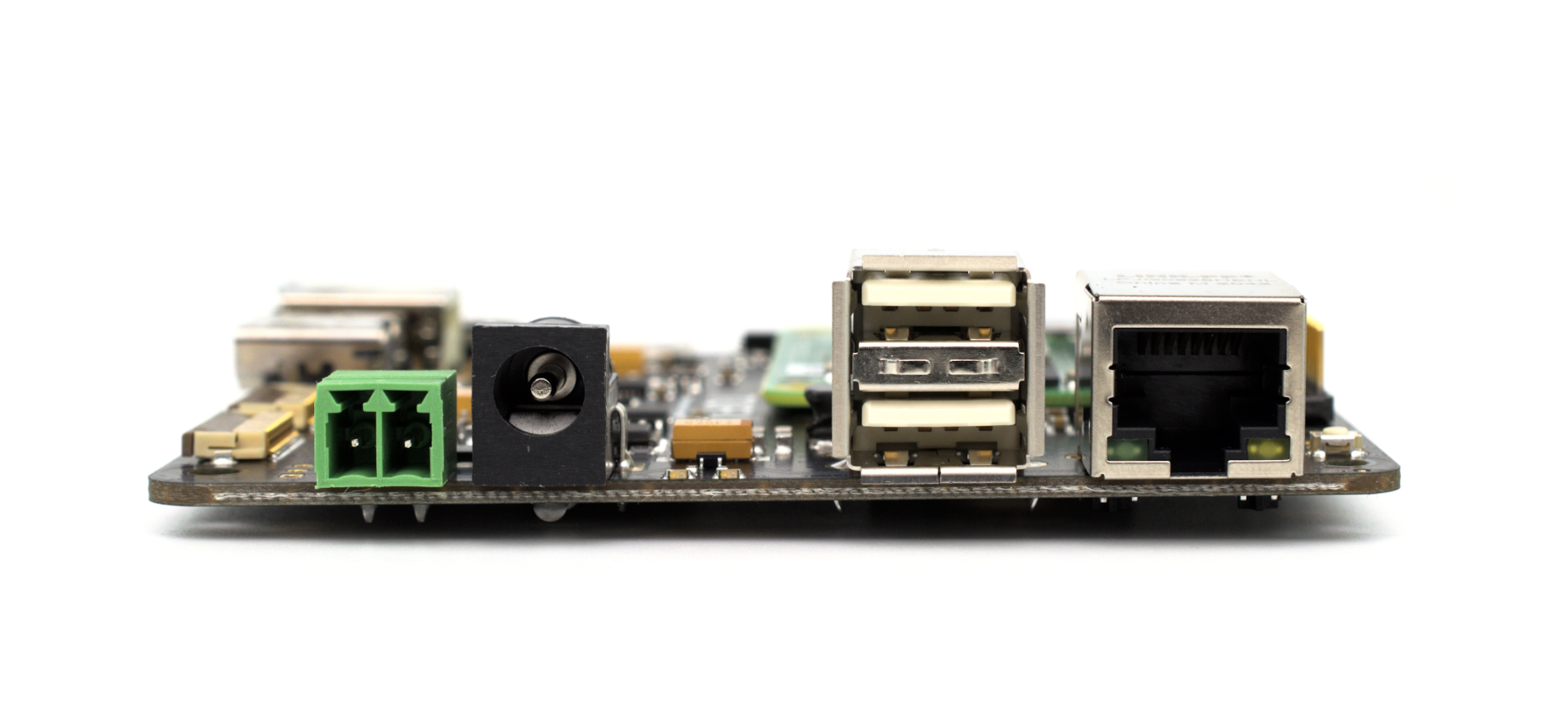 That's not as flexible as it sounds, unfortunately. The spacer is soldered in place and needs to be chosen at the time of ordering. If you want to switch to a different-sized drive, you'll need another adaptor.
There's one other design point that makes the Tofu stand out: the inclusion of a user-replaceable fuse, a Littelfuse Nano 2 3.5A unit that was originally designed for automotive projects.
While it's primarily there for protection, it also enables you to cut off the on-board power supply when the board is driven through PoE. With the fuse in place, there's clearly audible coil whine, which can be silenced by carefully popping the fuse out of its holder. Just remember to put it back in if you stop using PoE.
The biggest problem is price. At 99 CHF (around £78 ex VAT) you'll be into triple figures by the time you've picked up a suitable power supply and Compute Module 4 board. The M.2 M-Key adaptor adds a further 19 CHF (around £15 ex VAT), and the Switchblade Case is another 35 CHF (around £28 ex VAT). If you have access to a 3D printer, you can opt to print the latter yourself, but you'll still pay 8 CHF (around £6 ex VAT) for access to the files.
The Tofu is available to order now from oratek.com. Compatible Raspberry Pi Compute Module 4 boards can be found at the usual stockists.
Custom PC issue 217 out NOW!
You can read more features like this one in Custom PC issue 217, available directly from Raspberry Pi Press — we deliver worldwide.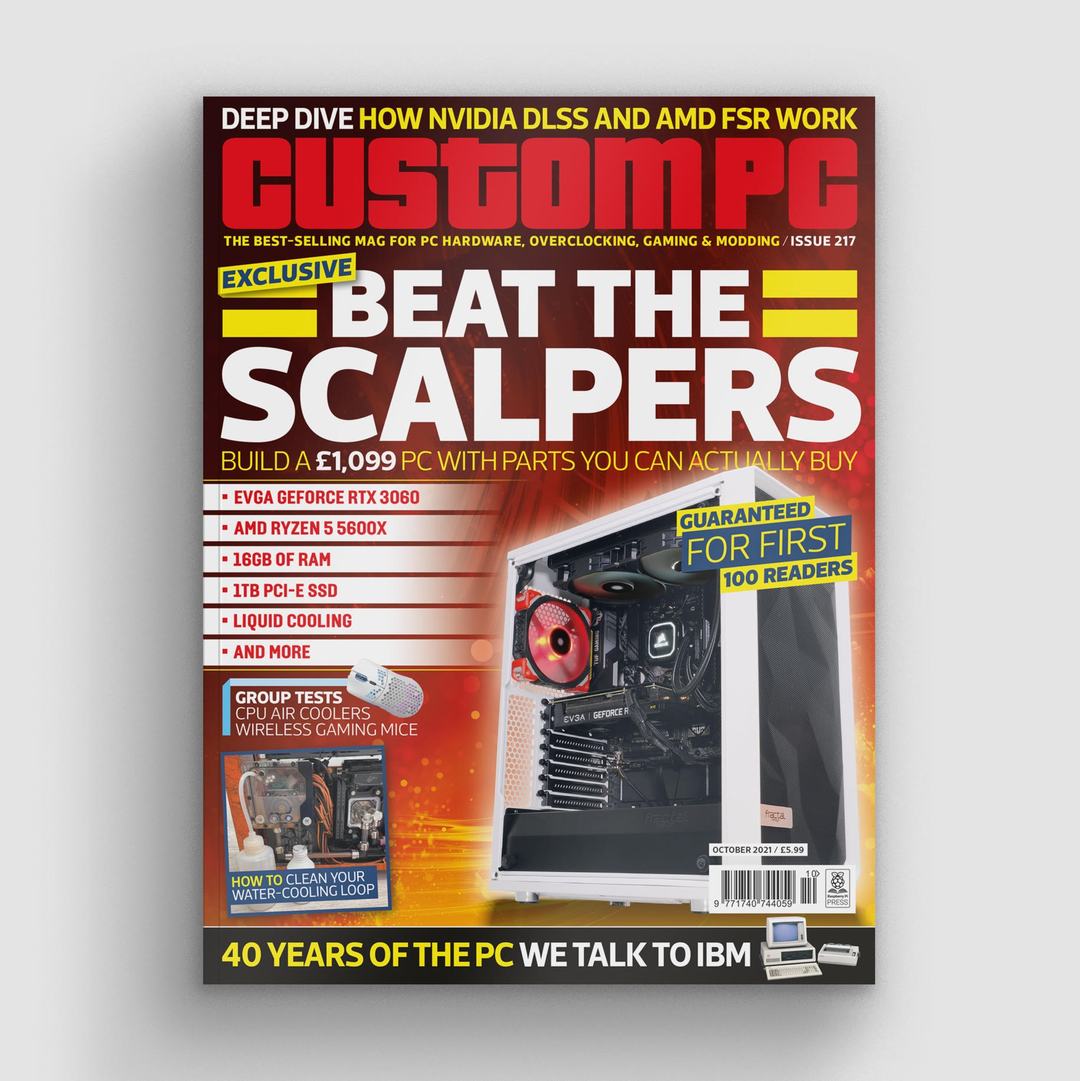 And if you'd like a handy digital version of the magazine, you can also download issue 217 for free in PDF format.