The Official Raspberry Pi Handbook 2022
Get the Official Raspberry Pi Handbook 2022 right now! Over 200 pages of Raspberry Pi projects, tutorials, tips, and reviews.
Hey folks, Rob from The MagPi here. It's been a while! I hope you're doing well.
We've been on double duty this month. As well as making an amazing new issue of The MagPi (out next week), we've also put together a brand new book: the Official Raspberry Pi Handbook 2022, which is on sale now!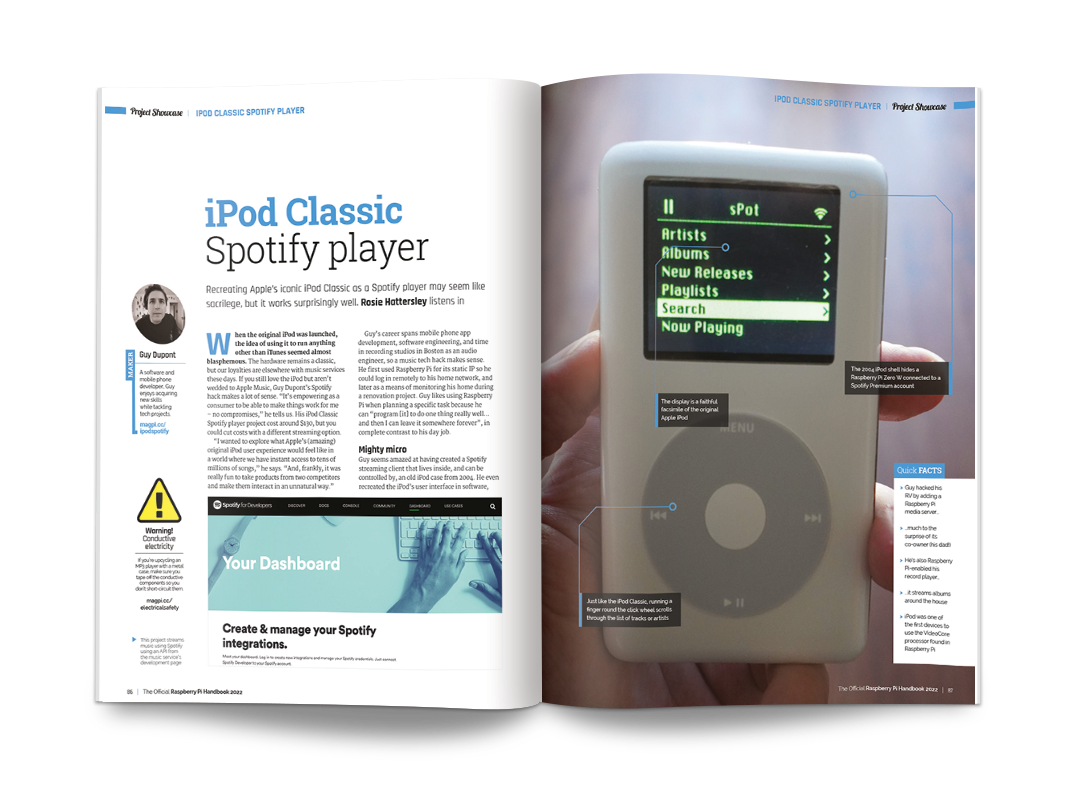 Packed with projects
The new Handbook is crammed full of incredible community projects, some of our best build guides, an introduction to Raspberry Pi Pico, and reviews of cool Raspberry Pi kits and accessories – all stuffed into 200 pages. Here are some highlights from the book: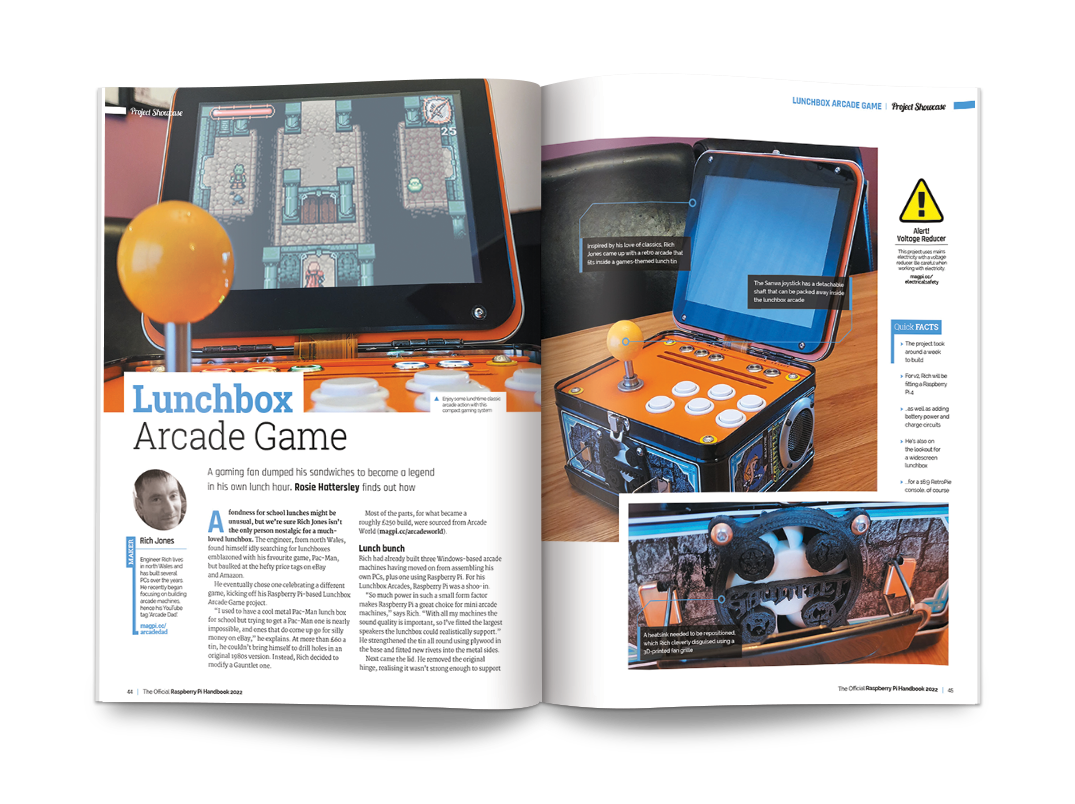 Lunchbox Arcade Game – make lunchtime far more exciting by busting out some Street Fighter II and having someone eat your hadoukens. Make sure to eat between rounds for maximum satisfaction.
We Still Fax – one part escape room, one part performance theatre, this relic of office technology has been hacked with a Raspberry Pi to be the centrepiece of a special show in your own living room.
iPod Classic Spotify Player – using a Raspberry Pi Zero W, this old-school iPod has been upgraded with Spotify access. The interface has even been recreated to work the same way as the old iPod, scroll wheel and all.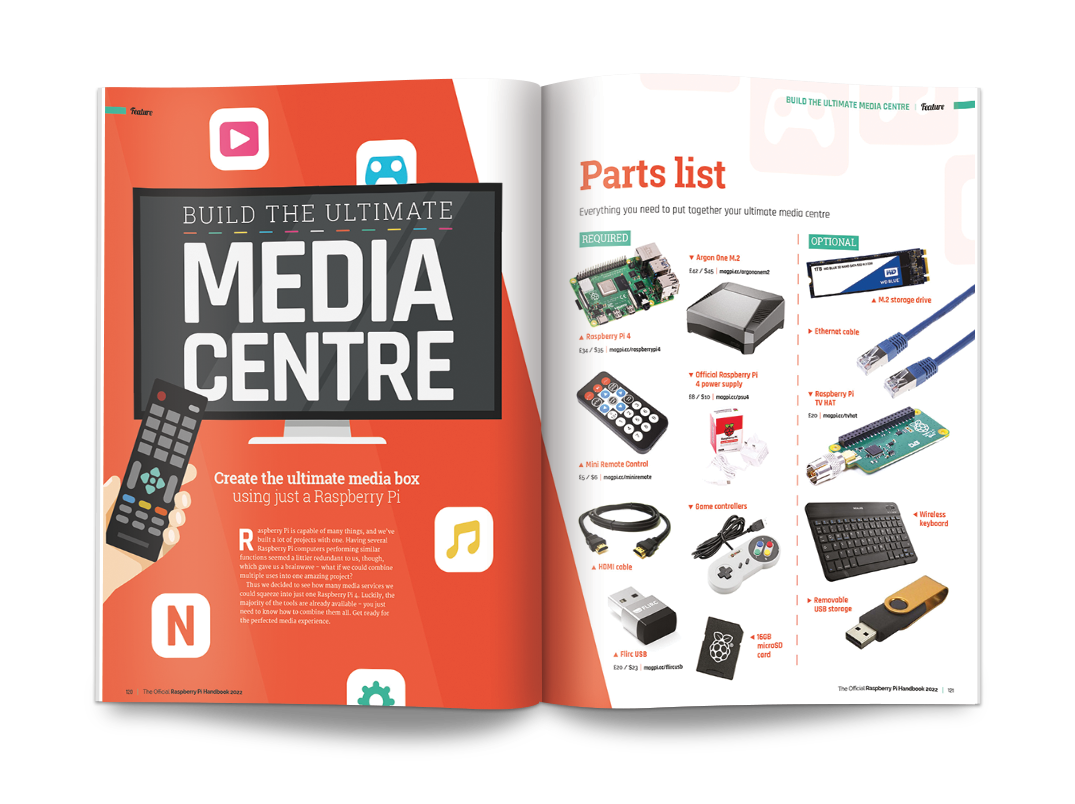 Play classic console games legally on Raspberry Pi – there are a surprising number of ways to get legal ROMs for Raspberry Pi-powered consoles, as well as a plethora of modern games made for the older hardware.
Build the ultimate media centre – get TV, movies, games, streaming, music, and more on one incredible Raspberry Pi build. It looks good too, thanks to the excellent case.
Stellina – this automated telescope is powered by Raspberry Pi and connects to a tablet to look at planets and other distant celestial objects.
… And much, much more!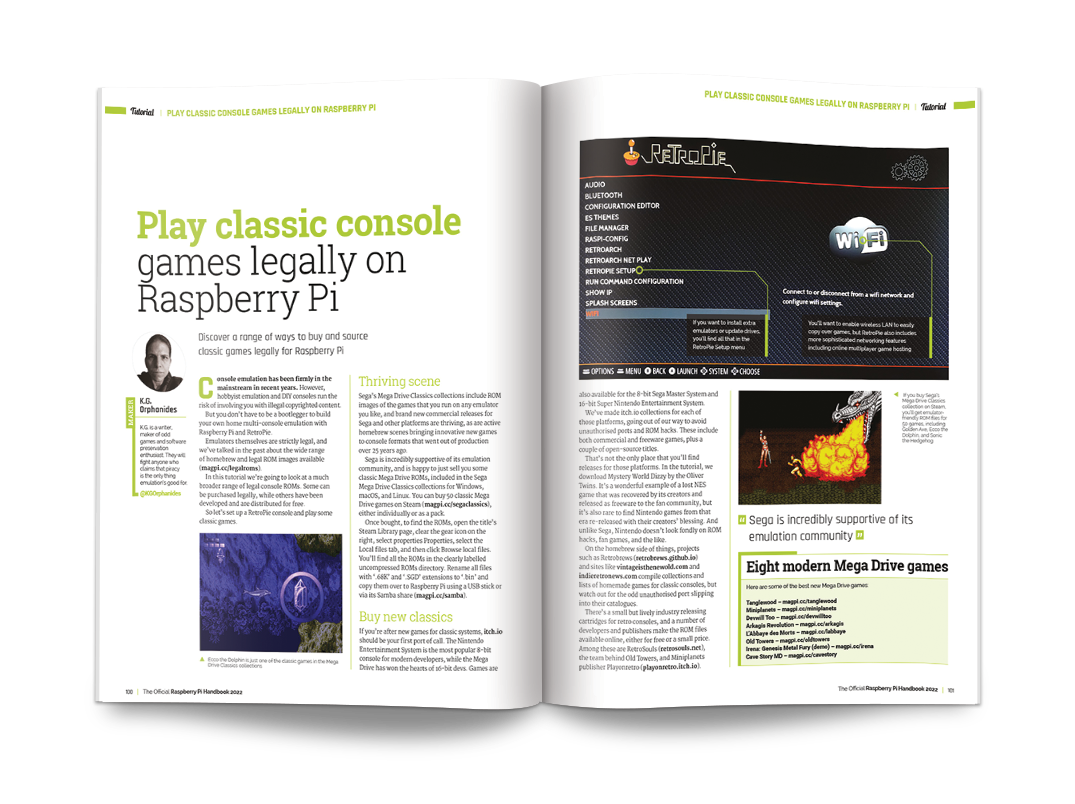 Where can I buy it?
You can grab the Official Raspberry Pi Handbook 2022 from our online store, the Raspberry Pi Store in Cambridge, from our Android and iOS app, and in the real world at some newsagents. It will make an excellent stocking stuffer in a few months time. You can also get the PDF free from our website.
Until next time, take care of yourselves!