The NEW Official Raspberry Pi Beginner's Guide: updated for Raspberry Pi 4
To coincide with the launch of Raspberry Pi 4, Raspberry Pi Press has created a new edition of The Official Raspberry Pi Beginner's Guide book — as if this week wasn't exciting enough! Weighing in at 252 pages, the book is even bigger than before, and it's fully updated for Raspberry Pi 4 and the latest version of the Raspbian operating system, Buster.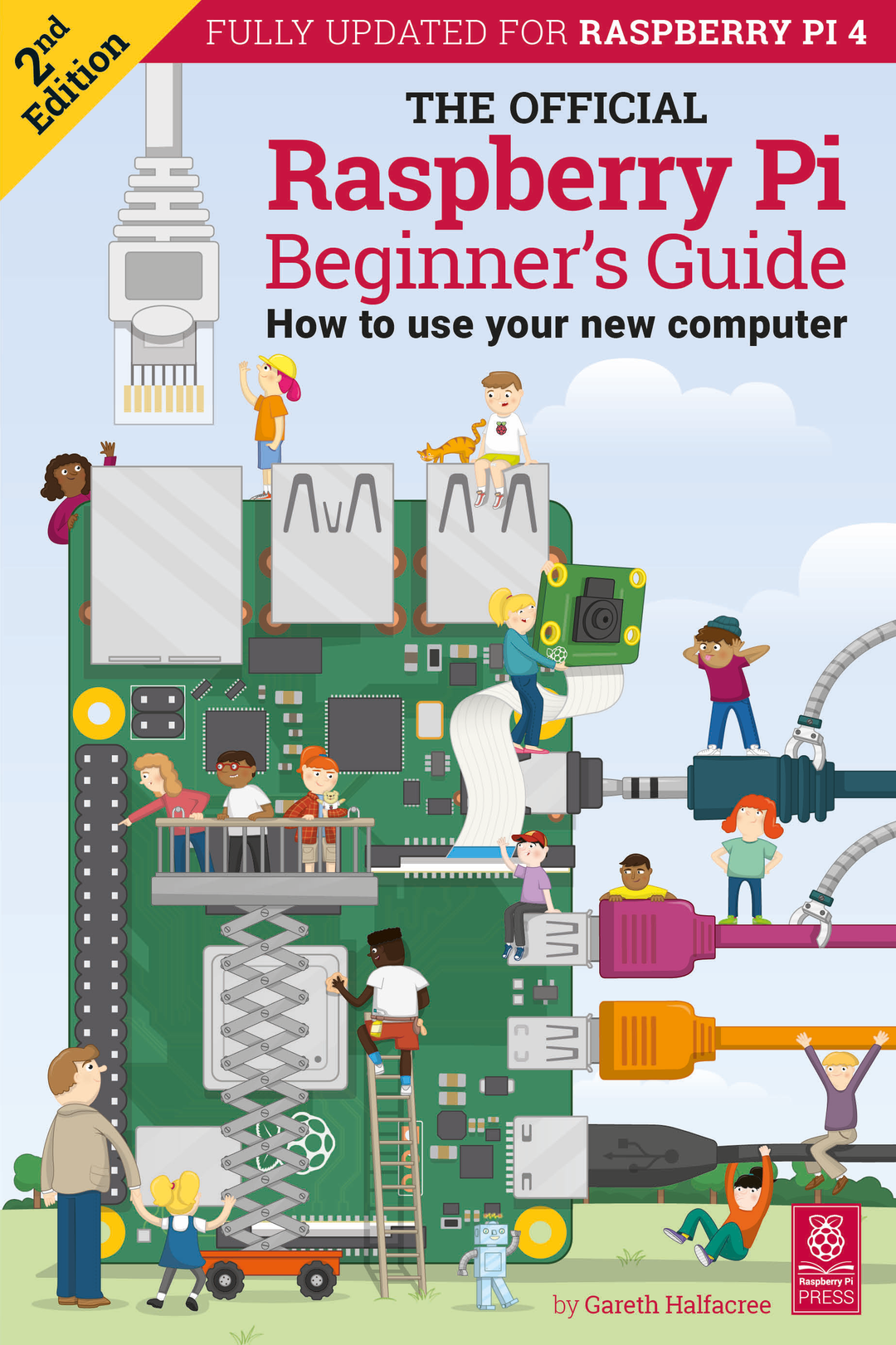 The Official Raspberry Pi Beginner's Guide
We've roped in Gareth Halfacree, full-time technology journalist and technical author, and the wonderful Sam Alder, illustrator of our incredible cartoons and animations, to put together the only guide you'll ever need to get started with Raspberry Pi.
From setting up your Raspberry Pi on day one to taking your first steps into writing coding, digital making, and computing, The Official Raspberry Beginner's Guide – 2nd Edition is great for users from age 7 to 107! It's available now online from the Raspberry Pi Press store, with free international delivery, or from the real-life Raspberry Pi Store in Cambridge, UK.
As always, we have also released the guide as a free PDF, and you'll soon be seeing physical copies on the shelves of Waterstones, Foyles, and other good bookshops.