SleePi sounds alarm when Raspberry Pi detects sleepiness
SleePi is a real-time sleepiness detection and alert system developed especially for Raspberry Pi and our Raspberry Pi Camera Module 2 NoIR.
Driver drowsiness detection was the original application for this project, and Raspberry Pi was chosen for it because it's small enough to not obstruct a driver's view and can be powered from a vehicle's 12 V socket or a USB port.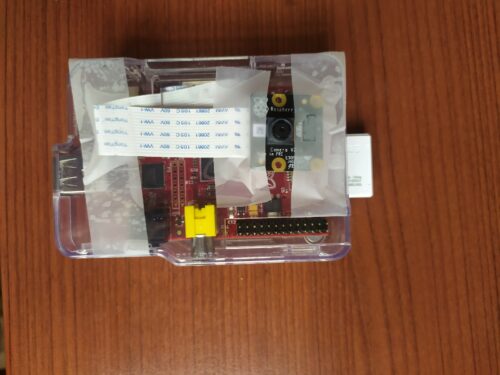 Our Raspberry Pi NoIR Camera has no infrared filter and can therefore detect infrared light. It was chosen for this project to help with driver visibility by infrared illumination in low light, because night time is when people are more likely to become drowsy.
Never drive tired
Firstly, you should absolutely never drive tired. The UK's Driver and Vehicle Licensing Agency says that, by law, after every 5 hours 30 minutes of driving you must take a break of at least 30 minutes.
We're sharing this project because we like the software behind this sleepiness detector, which can tell when your eyes narrow and alert you before you nod off. A safer application of this invention could be for exam cramming season when you don't want to fall asleep before reading that final chapter of your revision guide. Or perhaps for the sleepier among us who need extra help staying awake for the New Year's Eve countdown. We cannot miss another one of those. But we get SO sleepy.
How does SleePi work?

The camera tracks the position of the eyes and uses something called the Eye Aspect Ratio (EAR) to detect blinks. When squinting or blinking is observed, Raspberry Pi thinks you're getting sleepy. When sleepiness is detected, a loud alarm sounds via the Raspberry Pi's AUX port, connected to the car's speaker system. The alarm carries on sounding until the camera detects that the user's eyes are completely open again.
How do I build it?
Sai Sathvik is a dreamboat of a maker and left detailed instructions to help you build your own SleePi.
Are you a New Year's Eve napper? Or a classroom snoozer? What do you need a SleePi for? Comment below telling us why you need this doziness detector.