SelfieBot: taking and printing photos with a smile
Does your camera giggle and smile as it takes your photo? Does your camera spit out your image from a thermal printer? No? Well, Sophy Wong's SelfieBot does!
Pasties, projects, and plans
Last year, I built a Raspberry Pi photobooth for a friend's wedding, complete with a thermal printer for instant printouts, and a Twitter feed to keep those unable to attend the event in the loop. I called the project PastyCam, because I built it into the paper mache body of a Cornish pasty, and I planned on creating a tutorial blog post for the build. But I obviously haven't. And I think it's time, a year later, to admit defeat.
But lucky for us, Sophy Wong has gifted us all with SelfieBot.
Sophy Wong
If you subscribe to HackSpace magazine, you'll recognise Sophy from issue 4, where she adorned the cover, complete with glowing fingernails. And if you're like me, you instantly wanted to be her as soon as you saw that image.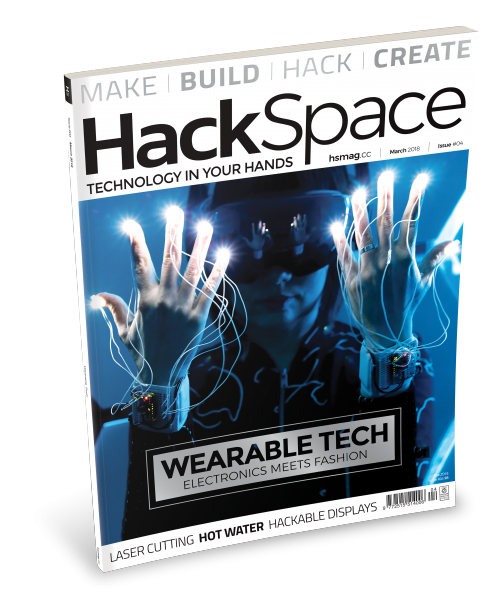 Makers should also know Sophy from her impressive contributions to the maker community, including her tutorials for Adafruit, her YouTube channel, and most recently her work with Mythbusters Jr.
Filming for #MythbustersJr is wrapped, and I'm heading home to Seattle. What an incredible summer filled with amazing people. I'm so inspired by every single person, crew and cast, on this show, and I'll miss you all until our paths cross again someday ? pic.twitter.com/7JrRfkqhBo

— sophy wong (@sophywong) September 1, 2018
SelfieBot at MakerFaire
I saw SelfieBot in passing at Maker Faire Bay Area earlier this year. Yet somehow I managed to not introduce myself to Sophy and have a play with her Pi-powered creation. So a few weeks back at World Maker Faire New York, I accosted Sophy as soon as I could, and we bonded by swapping business cards and Pimoroni pins.
Creating SelfieBot
SelfieBot is more than just a printing photo booth. It giggles, it talks, it reacts to movement. It's the robot version of that friend of yours who's always taking photos. Always. All the time, Amy. It's all the time! *ahem*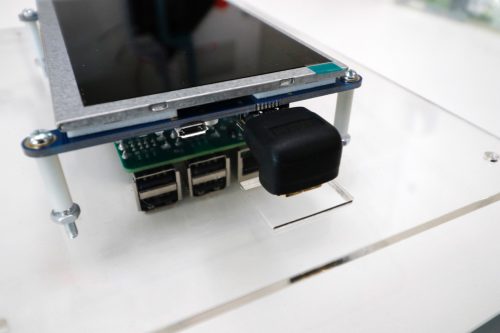 SelfieBot consists of a Raspberry Pi 2, a Pi Camera Module, a 5″ screen, an accelerometer, a mini thermal printer, and more, including 3D-printed and laser-cut parts.
Getting SelfieBot ready for Maker Faire Bay Area next weekend! Super excited to be talking on Sunday with @kpimmel – come see us and meet SelfieBot! pic.twitter.com/8Onn4oT5Pb

— sophy wong (@sophywong) May 11, 2018
If you want to build your own SelfieBot — and obviously you do — then you can find a complete breakdown of the build process, including info on all parts you'll need, files for 3D printing, and so, so many wonderfully informative photographs, on the Adafruit Learning System!