Raspberry Pi R2D2 console (plus tons of other Star Wars projects)
Diehard Nintendo and Star Wars fan electrouser301 is behind this customised R2D2 Raspberry Pi-powered console. Raspberry Pi 3 Model B is its brain, and a Nintendo GameCube was customised with spray paint and hand-cut stencils.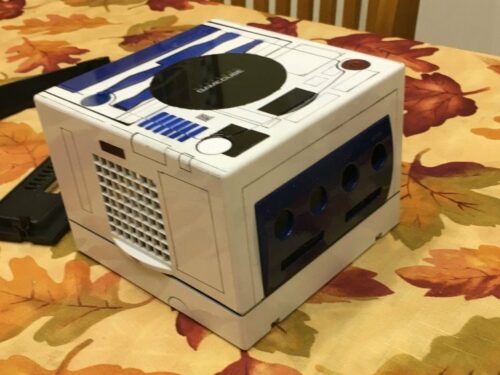 Unleash your inner child
Telling the story of the build, electrouser301 said:
"When I saw what people were doing with Raspberry Pi and emulation it opened up a new world to me. If you would have shown kid-me that I could play the whole libraries of NES, N64, Arcade games, Genesis, SNES, etc. all on one console that you create yourself, to your own specifications, my mind would have been blown. That's what this whole project was about, bringing back my inner child. I wanted to create and own something that no one else has."
Inner workings of R2D2 Cube
Of course, you could just deck out a GameCube case with decals or paint and keep the internals the same if you don't want to swap a Raspberry Pi in for emulation. But where's the fun in that?
See the machine's power circuit plugged into the Raspberry Pi's micro USB power slot below. The red and green wires are LED wires, and the power switch wires are pink.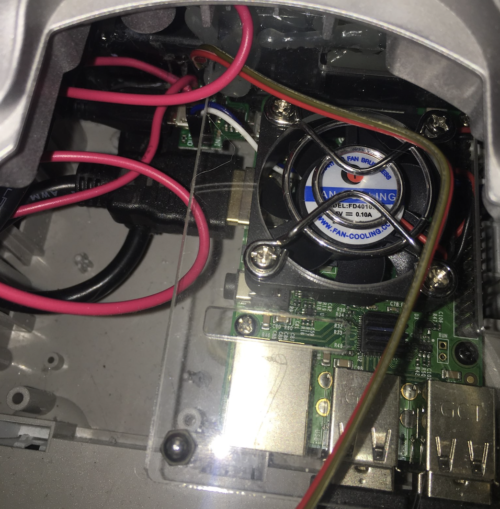 And here's a side view of the guts of the project: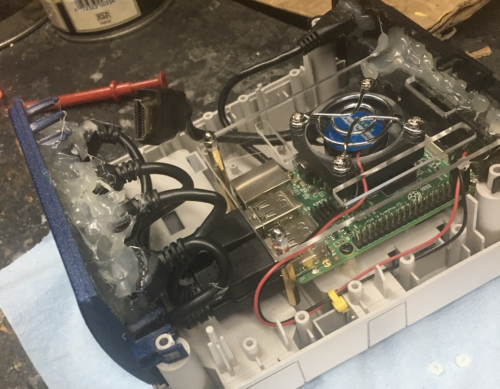 R2D2 makeover
Hand-cut R2D2-inspired paper stencils spray-painted onto the GameCube give it its instantly recognisable style. A unique retro device now adorns electrouser301's gaming space, and new life has been breathed into one of Nintendo's finest creations.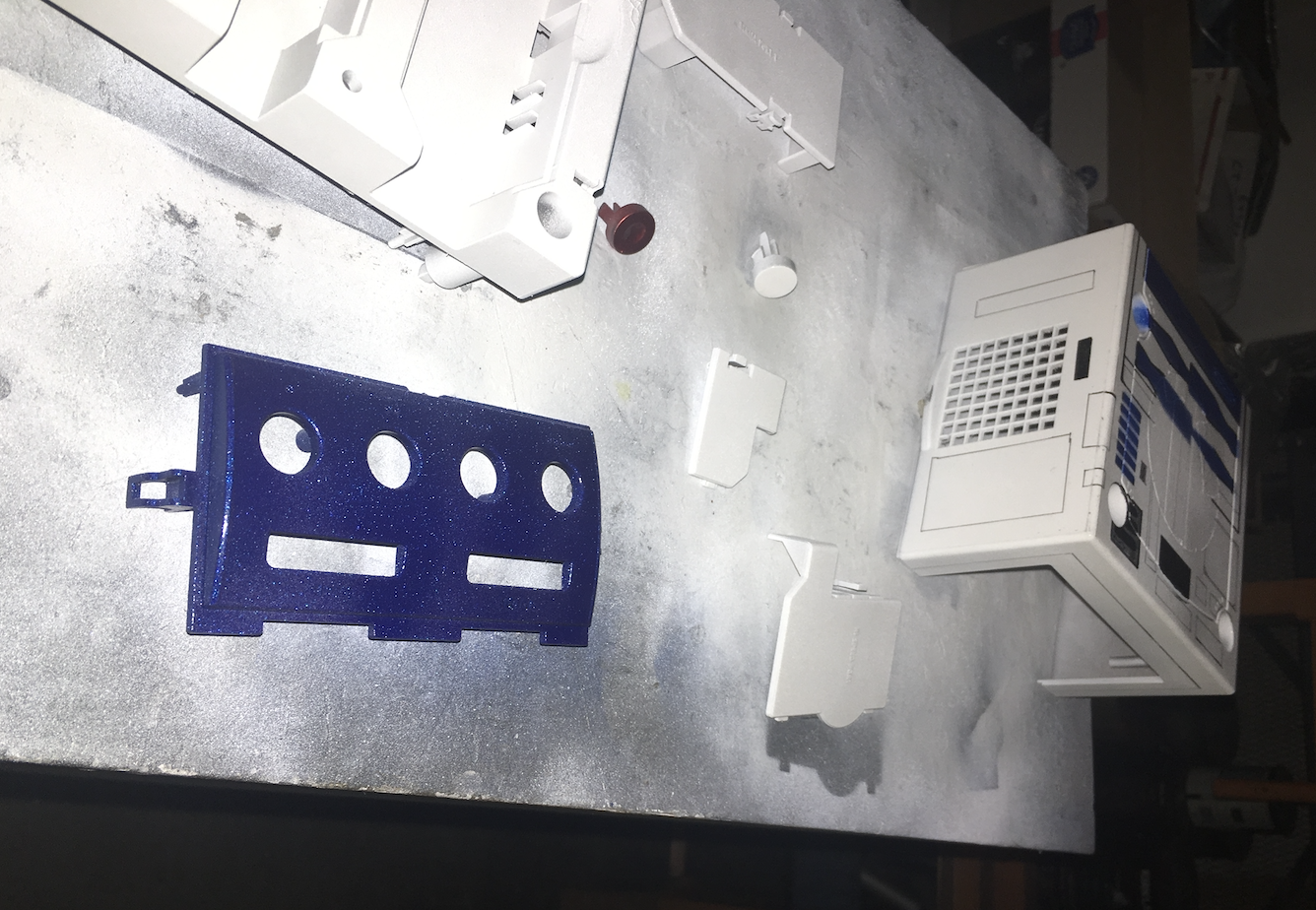 Top Star Wars maker projects
Take a look at electromaker's list of Best Star Wars Maker Projects – it's where we came across this R2D2 GameCube mashup. Naturally, the list features a fair few homemade lightsabers, so check it out if you're in the market for an upgrade; however, we wanted to share a few Star Wars-themed builds we hadn't seen before.
First up, an animated Star Wars: The Force Awakens movie poster made with NeoPixel LEDs and an Arduino Mega. Steve from Making at Home coded a built-in motion sensor and customisable brightness settings. Check it out below, because this isn't just any old poster with a few LEDs taped in the back, oh no.
You know we love wearable tech around here, so this DIY Boba Fett helmet with a built-in LED chaser was definitely going to be a favourite. This is a fairly affordable build too, consisting of a few cheap components like LEDs and resistors, while the helmet itself is made from crafty stuff found around the house. Crazy Couple created this project and you should check out their tutorial-packed YouTube channel.
BB8 occupies a special place in our hearts, so we love this 3D-printed robot, which is controlled by an Arduino Uno over a Bluetooth connection from your smartphone. Watch maker Lewis's video below and share in his love for this spherical droid.
May the force be with you
Drop some links in the comments to show off your Star Wars-themed builds so we can share in your intergalactic wisdom. Then go be friends with Electromaker on YouTube. Because subscribers of them you should be.