Project anyone's face onto your own with Raspberry Pi Zero
Sean Hodgins is back with a new Halloween-themed project, this time using a pico projector and a Raspberry Pi Zero to display images and animations onto a mask.
It's kinda creepy but very, very cool.
Face-changing projection mask
Sean designed his own PCB – classic Sean – to connect the header pins of a Raspberry Pi Zero to a pico projector. He used Photoshop to modify video and image files in order to correct the angle of projection onto the mask.
He then 3D-printed this low poly mask from Thingiverse, adapting the design to allow him to attach it to a welding mask headband he purchased online.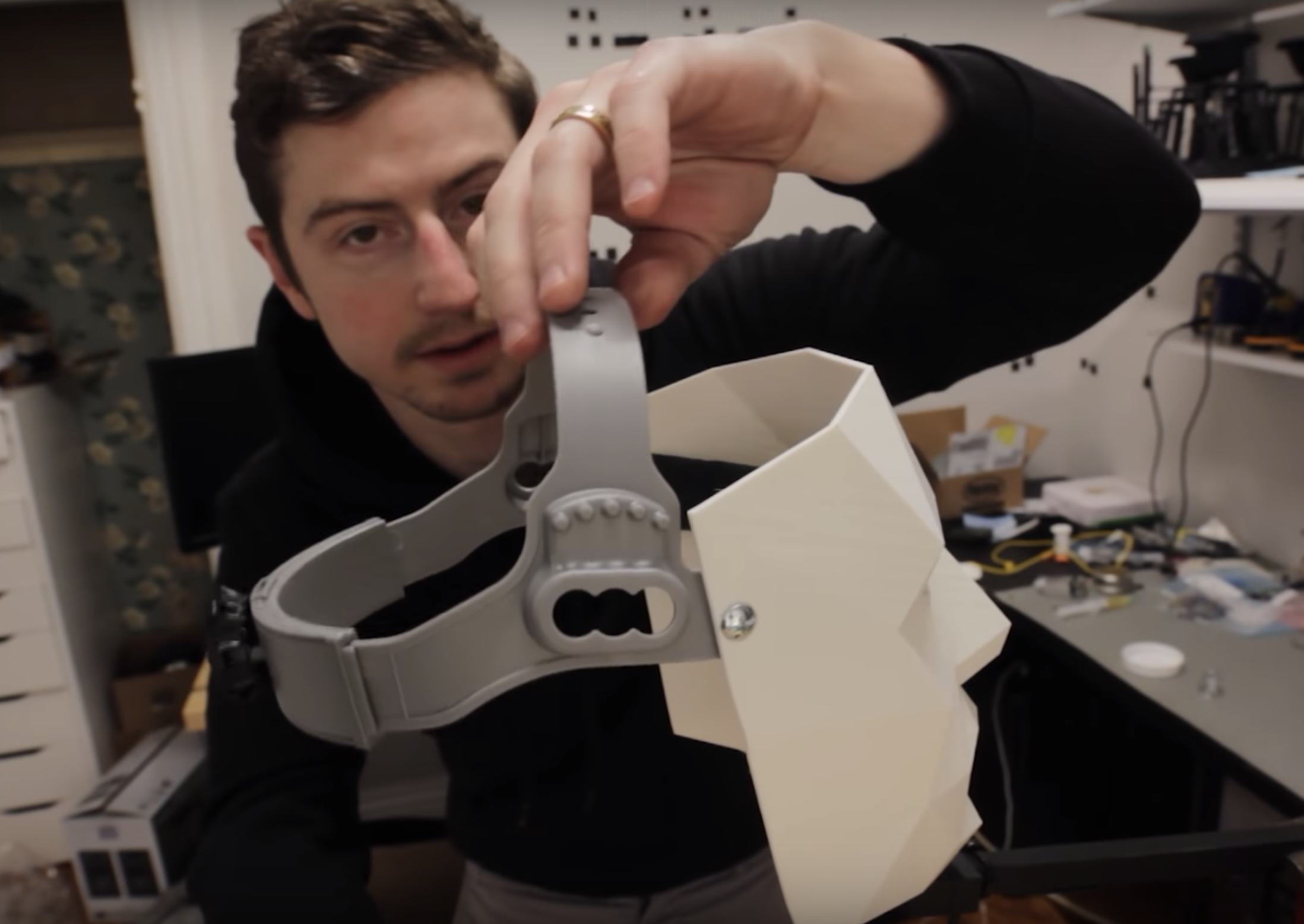 As Sean explains in the video, there are a lot of great ways you can use the mask. Our favourite suggestion is using a camera to take a photo of someone and project their own face back at them. This idea is reminiscent of the As We Are project in Columbus, Ohio, where visitors sit inside a 14-foot tall head as their face is displayed on screens covering the outside.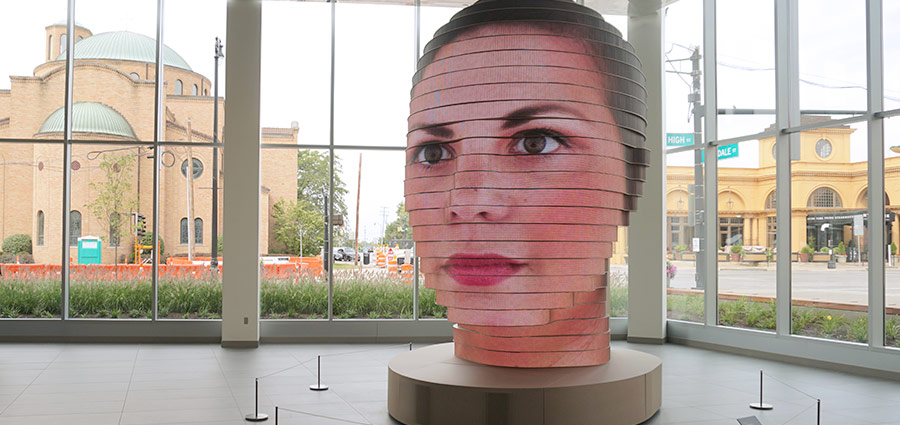 For more of Sean's excellent Raspberry Pi projects, check out his YouTube channel, and be sure to show him some love by clicking the ol' subscribe button.