Break a world record with Moonhack 2017
The team at Code Club Australia set a world record last year by gathering 10,207 Australian kids together to participate in their coding event Moonhack. But they are not going to rest on their laurels: this year, they've set their sights even higher with their event on 15 August.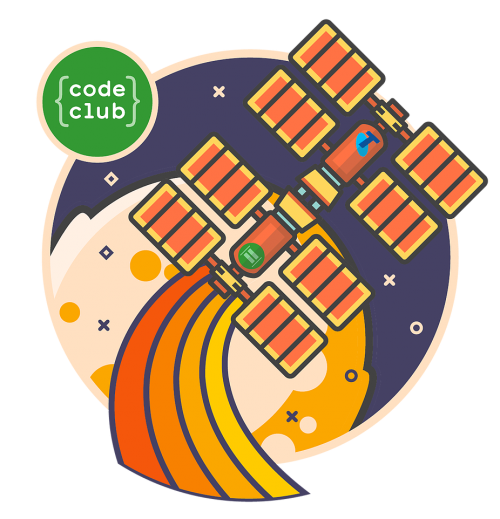 What is Moonhack?
In honour of the Apollo 11 landing, Code Club Australia created a series of space-themed coding activities for their Moonhack event in July 2016. Their aim? To bring together as many kids as possible from all over Australia, to get them to code and have fun, and to hopefully establish a world record along the way.
And they did exactly that! 10,207 kids completed Moonhack projects, which constitutes the largest number of children coding on one day ever recorded.
Moonhack 2017
With the success of the 2016 event spurring them on, the Code Club Australia team have scaled up their efforts this year. By opening Moonhack to kids across the globe, they want to spread enthusiasm for coding everywhere. And why not break their own world record in the process? Every kid in the world can take part in the event, as the website explains:
"Moonhack is for everyone. Moonhack is inclusive, not exclusive, because coding is for everyone, no matter their skill level or age – kids new to code, coding whizz kids, and anyone who wants to try out coding for the first time, or coding pros who want to get creative."
Young people between the ages of 8 and 18 are invited to participate, by themselves or in teams. They can create their own space-themed project, or use one of the provided examples in Scratch, ScratchJr, or Python. If you're outside the age range, don't worry – you can still take part, but your project won't be counted toward the world record attempt.
Participants submit their complete project to the Moonhack website as a link, screenshot, or file upload. All successful young coders will receive a certificate to print and hang proudly on their wall. Woohoo!
How do we take part?
To participate, you will need to be registered on the website. Young people can register themselves if they have parental consent, or they can be registered by an adult facilitator. Registering will give facilitators access to a whole host of helpful tips for how to support their child or team of children during Moonhack. On Moonhack day, 15 August, the participants or facilitator can upload the completed project. If you cannot work on the project on the big day, that's okay – simply complete it beforehand. Coding can take place anywhere, including at a library, school, office, or at home. For more information go to the Moonhack website, where you can also find coding projects in several human and programming languages.
So what are you waiting for? Get together with the code-loving young people in your life, put your thinking hats on, get programming, and have the chance to set a new world record!