Dialling into local stories with Jura whisky phones
Raspberry Pis? Check. Iconic phoneboxes? Check. Whisky? Check, check, check. Find out how Bright Signals incorporated all three for the launch of the latest range of Jura whisky.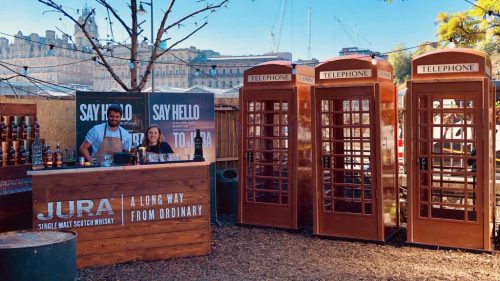 Jura whisky from Jura
When Jura, a distillery on the Scottish island of Jura — population 200 — wanted to promote their new range of whisky, they and creative agency Punk decided to install a series of phoneboxes on the island that tell the stories of locals.
Grant Gibson, Bright Signals' Deputy Managing Director, has taken the time to explain the process of retrofitting UK pay phones with Raspberry Pis. Here's a brief time-lapse of the process:
Retrofitting phoneboxes
The process wasn't as easy as the video would have you believe — Grant met a series of bumps in the road along the way.
I started by buying a standard UK pay phone. Made by Solitaire, it's the kind of vandal-proof steel unit you might find in a shopping centre or airport. The good news is that it looked the part and was really sturdy. The bad news is that the whole inside of the phone was a single PCB, with everything from the LCD display to the on-hook sensor surface mounted.
Eventually, Grant decided to remove the PCB entirely and rebuild the innards using an Adafruit Membrane Keypad, a Raspberry Pi, and a Pimoroni Display-O-Tron.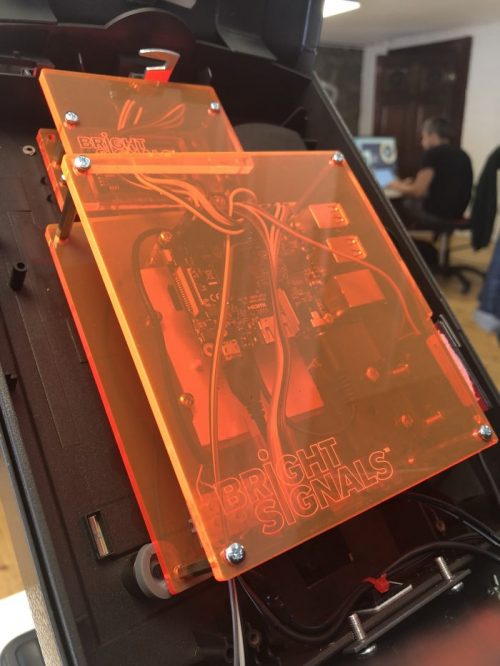 Motion sensor–triggered phone calls
"I mounted a Raspberry Pi to act as the brains of the device," explains Grant. "The on-board sound from the headphone port does double duty, providing both the sound heard through the handset and the incoming ringtone, which is in turn triggered by a PIR sensor; the phone automatically starts ringing whenever anyone walks past the phone box."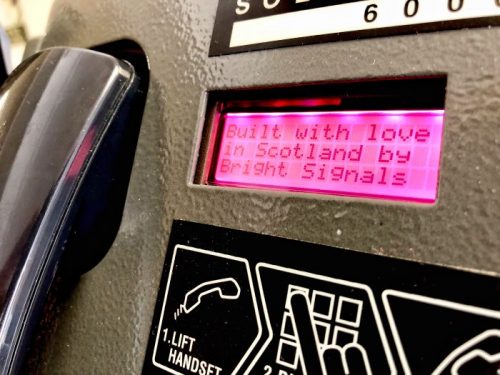 The phone boxes will go on tour across the UK and the rest of the world, so if you'd like to see them in person, and try some Jura whisky, keep your eye on the Jura Twitter account.
For more information on the project, visit Grant's website. And while you're there, be sure to check out Bright Signal's other Raspberry Pi-based builds: the bicycle-powered beer dispenser for Menabrea, the Magners #6Stringer guitar built of cans, and Rude-olf, the animatronic reindeer.